This morning at 10:30 I was sitting at the doctors office in the hospital with my dad.
It was his third or fourth six months checkup.
He had a tumor removed a while back and this is what they do.
They take a scan and then a week later you hear your faith.
For the result we always go together.
The doctor came in the room and said instantly he was fine even before shaking hands.
I like his doctor. He doesn't beat around the bush and he doesn't talk in riddles.
Just tells you what you need to know.
My dad and I left the hospital in good spirits and the weather turned sunny to.
In fact, my dad was in such good spirits he called his company told them he's was leaving already to go up North.
Fuck it, he said. You need to enjoy these moments, Mark.
Bless that man. lol.
This evening I had made plans with Bianca to go to our old cafe to do something for Valentine.
---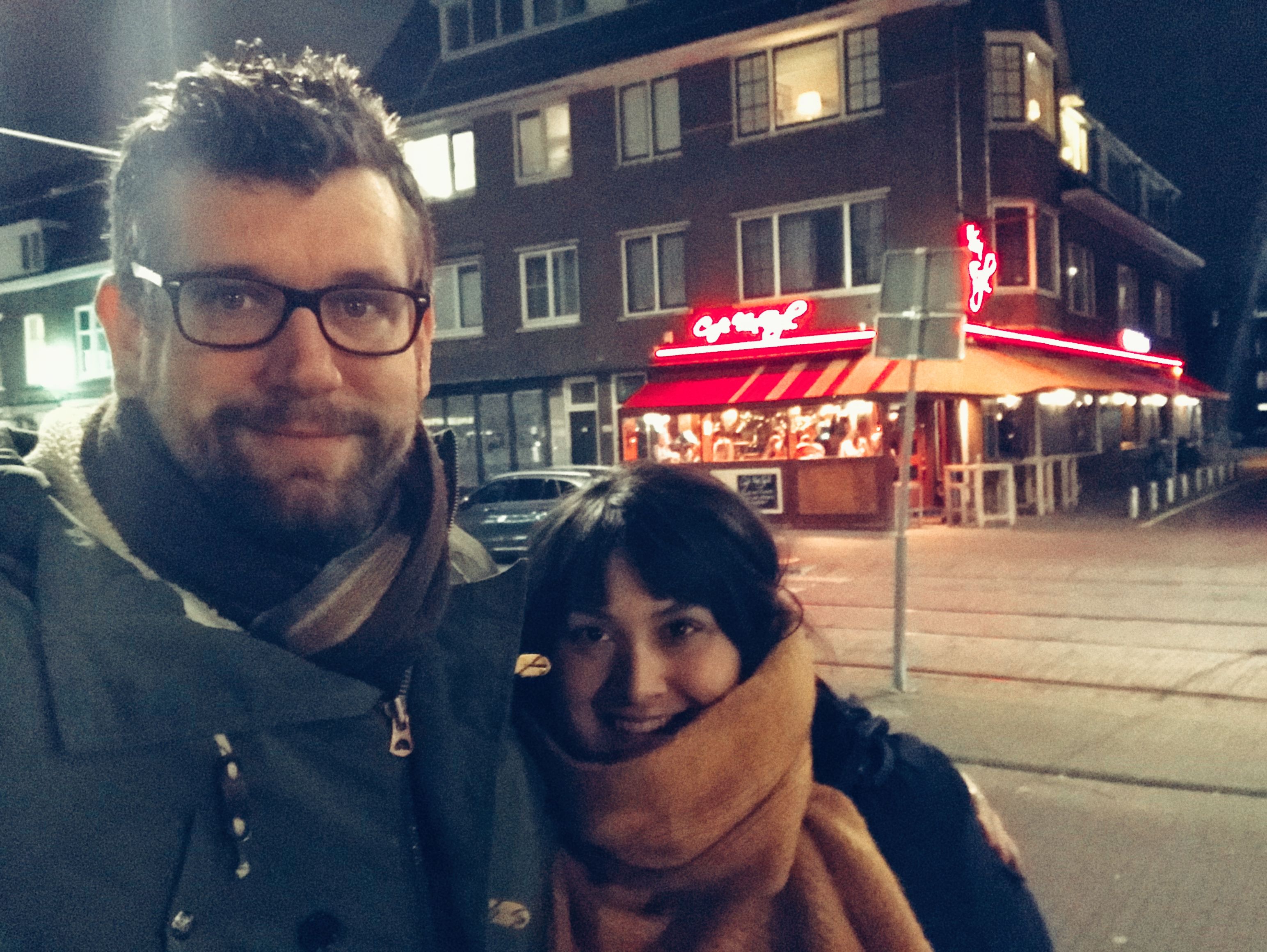 ---
I say old cafe because this is the place where we used to go when we were still in the early stages of our relationship.
She was au pair in a fancy neighbourhood in Rotterdam and I used to drive there and we would have a bite in this cafe.
The place was cheap and the food is good. This is still the case.
---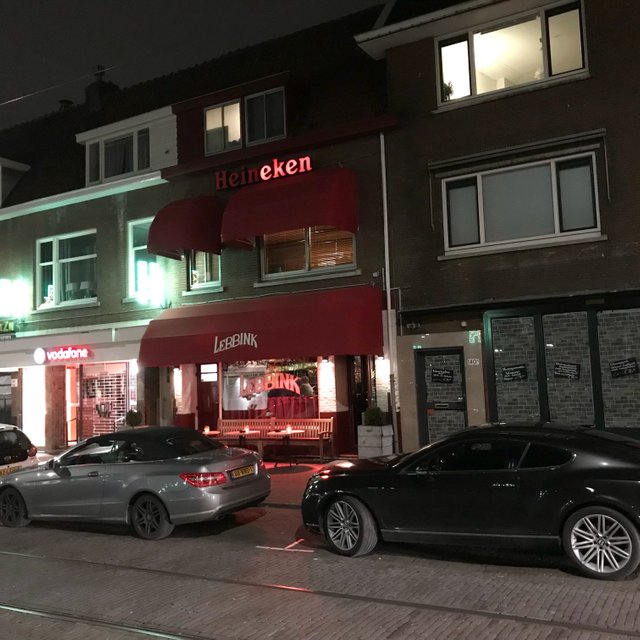 ---
I don't know why but most of the time we sit next to each other instead of opposite although that's not to common in the Netherlands. It sort of grew organically I guess. (yes, I am aware now I forgot to remove the sticker from my t-shirt......)
---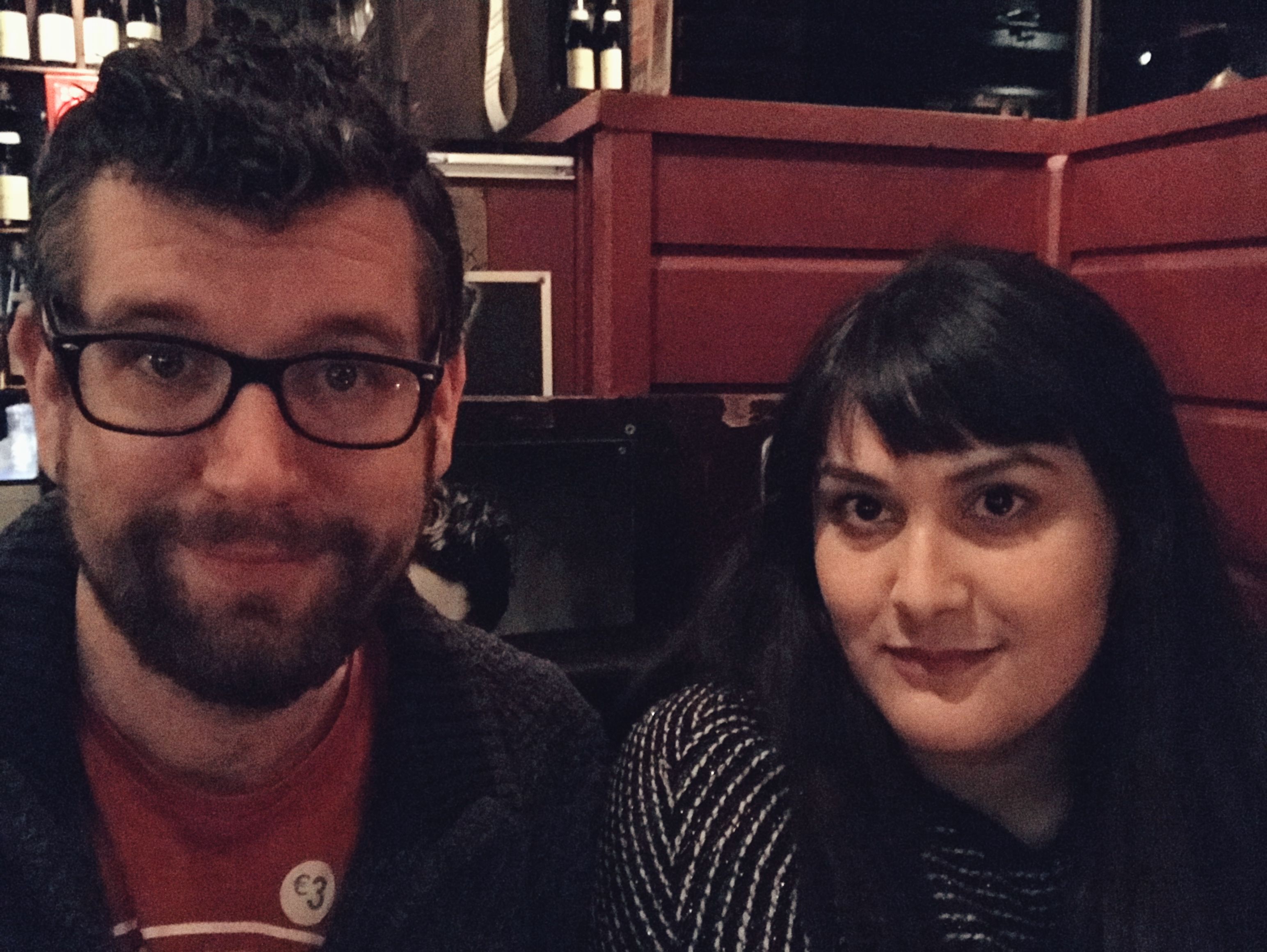 ---
The inside of the cafe is simple yet nice with a lot of wood, old memorabilia and old photo's. Like this one with James Dean.
---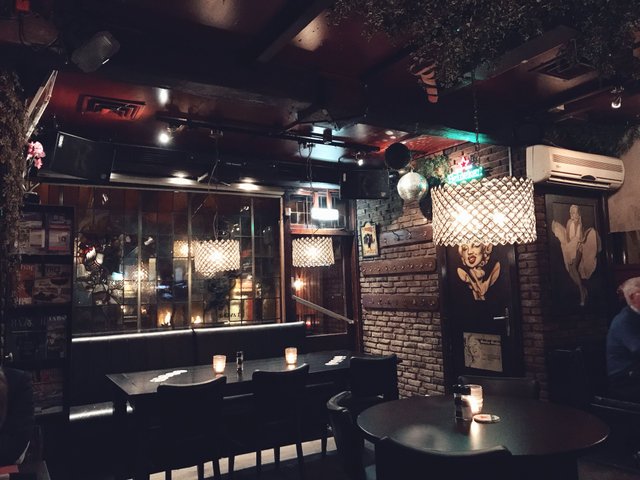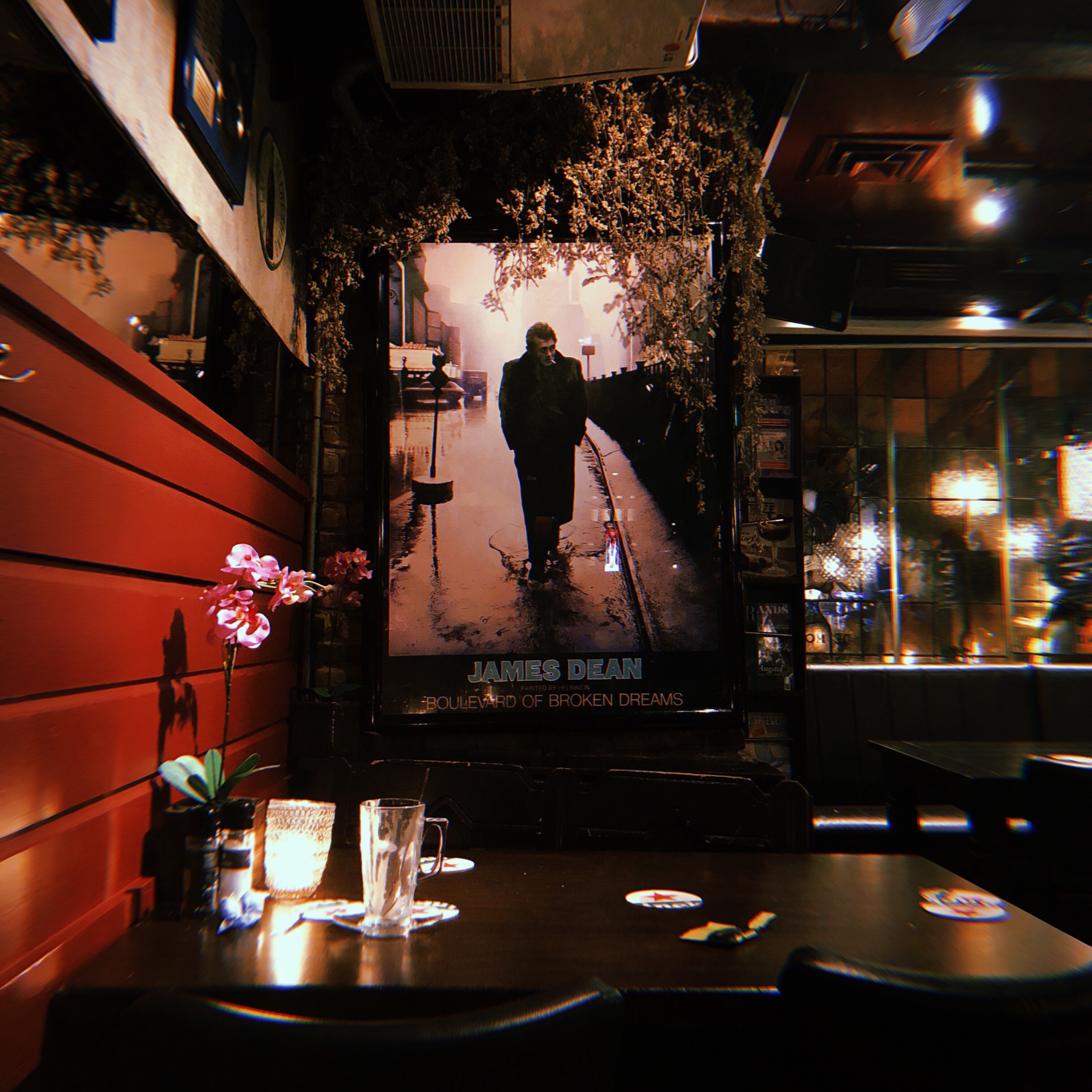 ---
For food we had the same thing we had back then. Chicken sate with fries for both of us. It's simple, I like it. Great with a beer too :)
---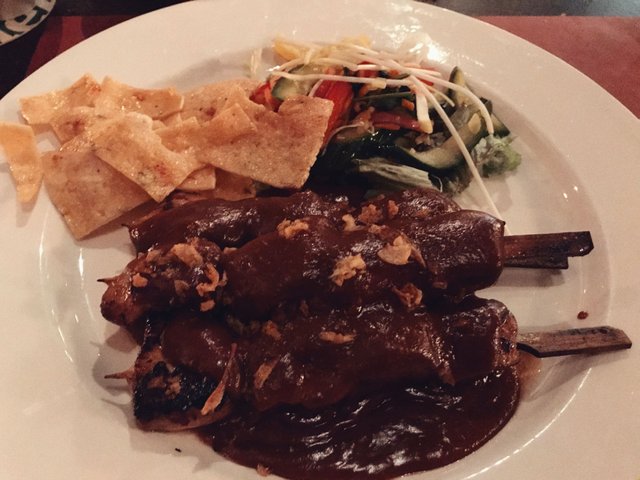 ---
We enjoyed the food and had a nice chat while remembering old times.
And that was that.
Our fourth Valentines day.
With all the good news it might have been our best one.
---

---
I am a witness with our developer group @blockbrothers for the Steem blockchain. If you want to support us I would appreciate your vote here.
We build Steemify a notification app for your Steemit account for iOS.
Get it Here:

---