There are a two well known Steemians visiting Amsterdam.
And I'm going to meet them for lunch tomorrow.
It's @teamsteem and @karensuestudios
I'm looking forward to it.
---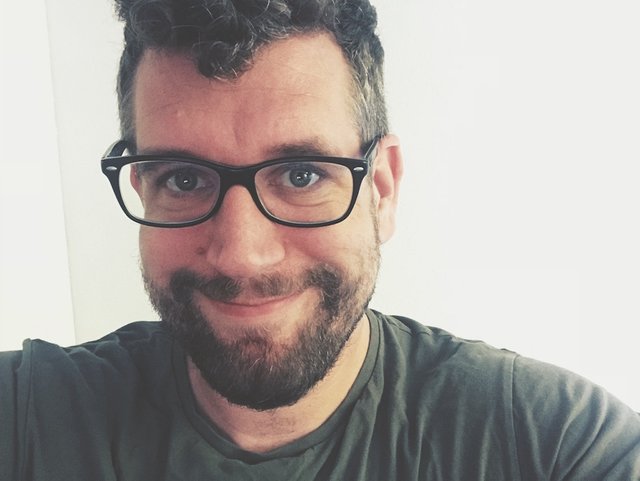 ---
It's always nice to meet Steemians from across the globe.
Even though Steem is an ever expanding blockchain the chance you run into a Steemian in the real world is still pretty small.
It has never happened to me besides Steemfest and other get-togethers.
Often when I find myself walking trough the supermarket or in a busy street a thought creeps up in my head.
"How many of these people here have any idea of the awesome world that is currently being build on blockchains all over the world?"
I doubt it will be many.
So when I say everyone here is still a early adopter I mean it.
You are involved with blockchain and cryptocurrencies and are open to the technology!
I find that most are so stuck in their regular ways that it's hard to make them even look at it.
Not that I was any different in the past.
I heard about Bitcoin years before I bought my first one.
I brushed it off as something stupid that would never work without ever looking into it.
Only until I changed my mindset and decided to spend one evening teaching myself about it did everything change.
It has been a passion in my life ever since that moment but then it took another 5 years of waiting before it changed my life for the better.
It taught me that in blockchain you are always waiting :)
Anyway, I do like origin stories.
I like to find how people got into crypto and blockchain in the first place.
I'm sure I hear two nice stories tomorrow!
It will be cool!
---

---
Please consider us for your witness vote if you think we deserve it here:
---

---

Vote for @blockbrothers via SteemConnect
Set blockbrothers as your proxy via SteemConnect

We are the creators of Steemify a notification app for your Steemit account for iOS.
Get it Here: