Making Smokey Burgers on the Green Egg with Ben after working all afternoon on our Witness @blockbrothers.
My office at home is slowly turning into a @blockbrothers battle station.
Not long ago @eqko came around when we launched Steemify, today it was my oldest friend and dev of our group @bennierex.
He's working on a script for the Blockchain and needed some peace and quiet away from home.
He's always welcome here.
While he was coding I was trying to promote our witness on different channels.
This whole witness endeavor is turning into a huge project. Much bigger than I anticipated but it's a lot of fun.
It's not just setting up a server and hope for the best.
It's actively participating on the blockchain and adding more value to it through development.
It takes a lot of time. I'm very glad we have 4 people in our group.
---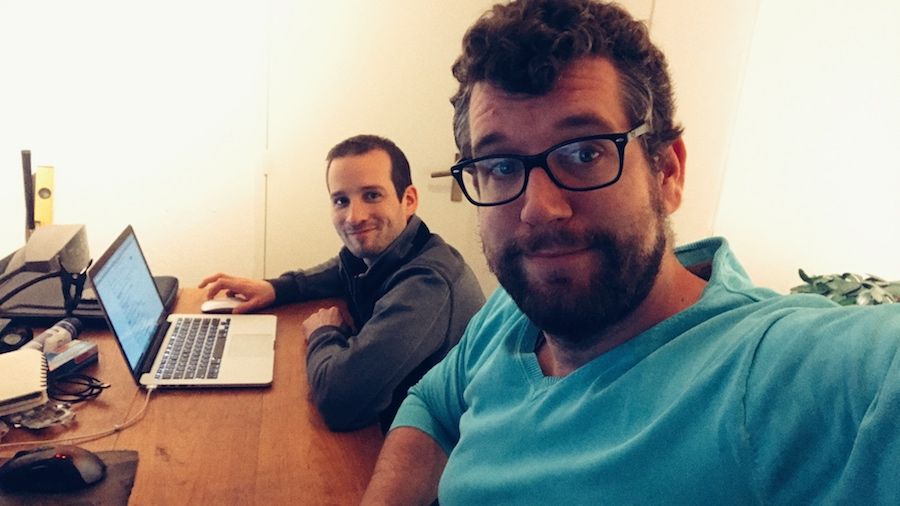 ---
After working all afternoon Ben and I were hungry.
With Bianca ( @bkdbkd) it was decided we were going to fire up the green egg and have Burgers.
Off to the shop we went to buy Burger stuff.
---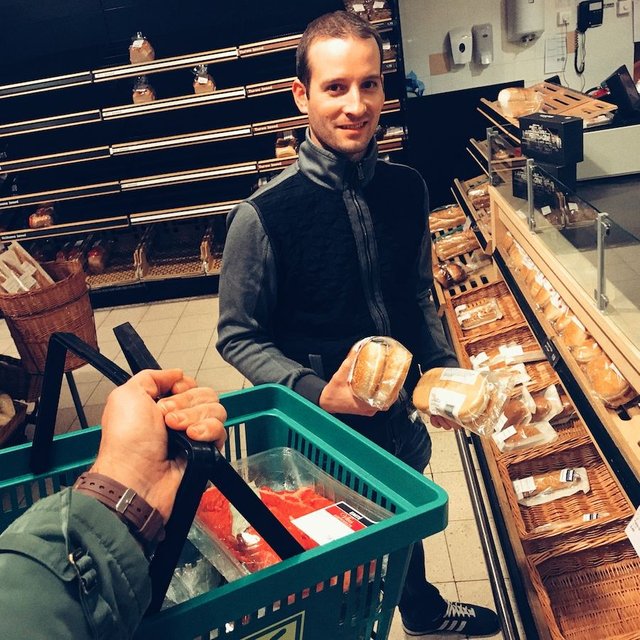 ---
We bought some relatively cheap Rib (the fattiest we could find) at the store and I cut it in pieces.
---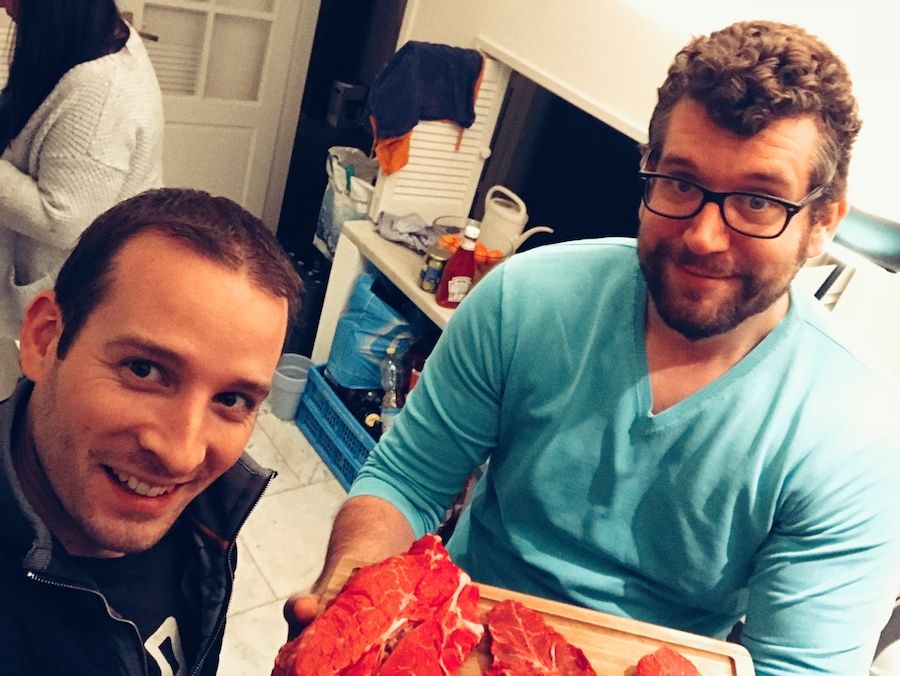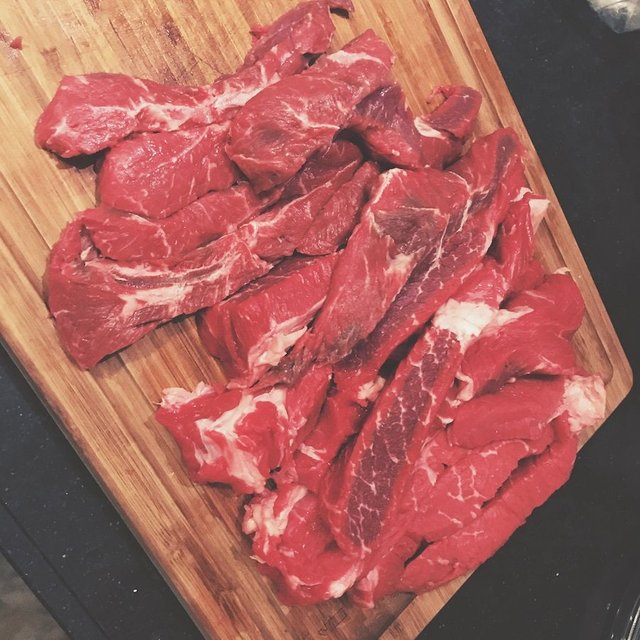 ---
Ben's wife ( @mlvanderwaal) arrived with the kids soon after and Noud his eldest son wanted to help straight away. I kept a watchful eye while he ground the Rib meat.
---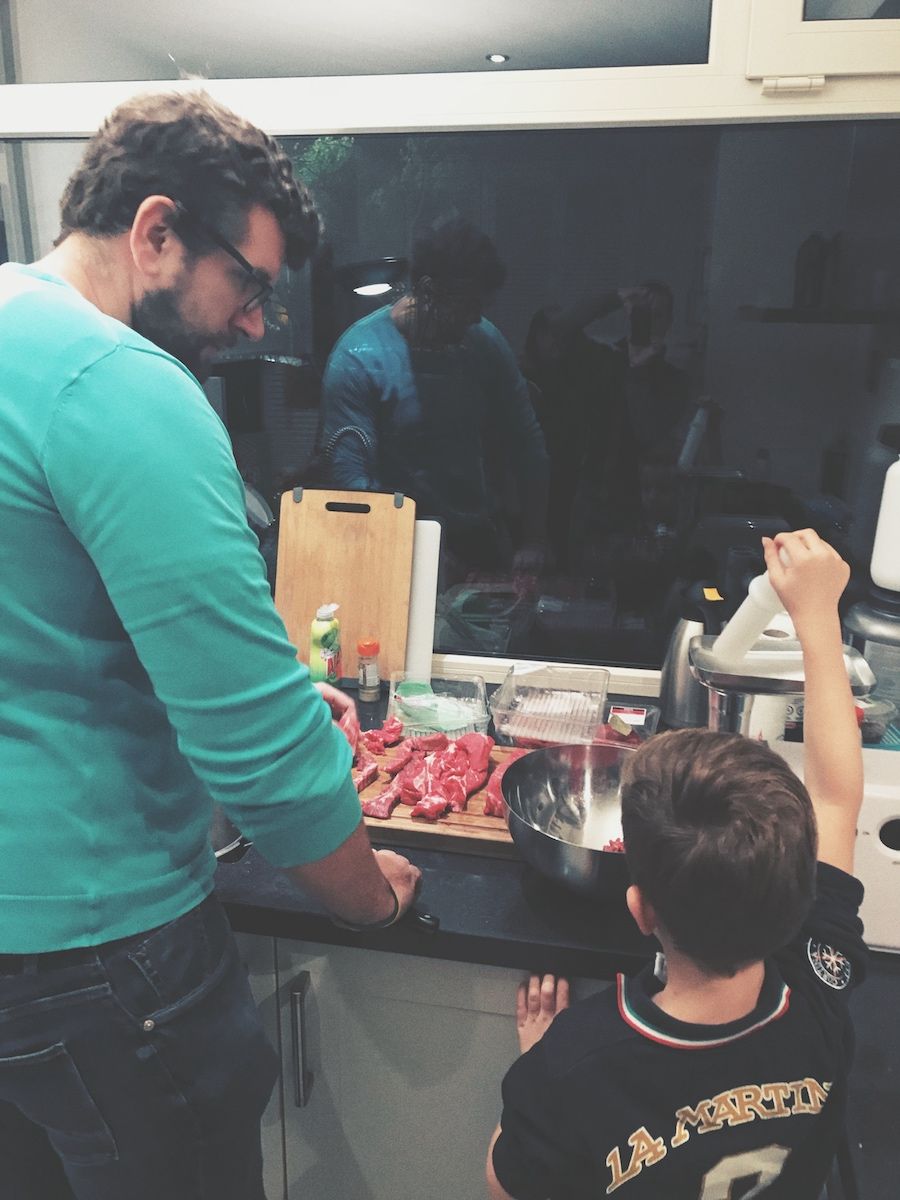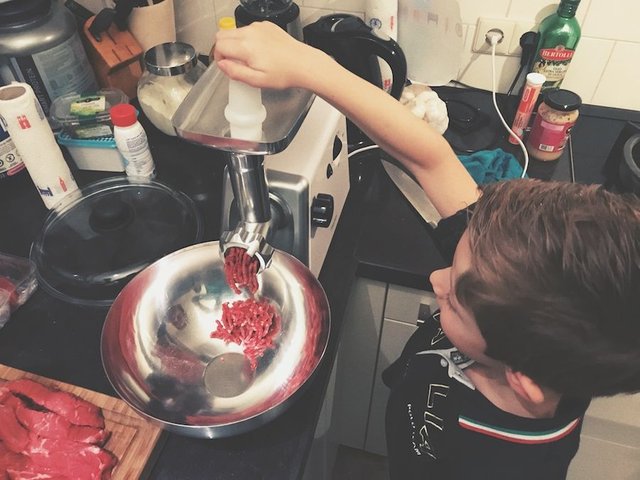 ---
While Ben and his son made the burgers from the meat, I went outside to fire up the Green Egg. I missed her! It was bloody freezing though and dark. Impossible to take decent pictures.
---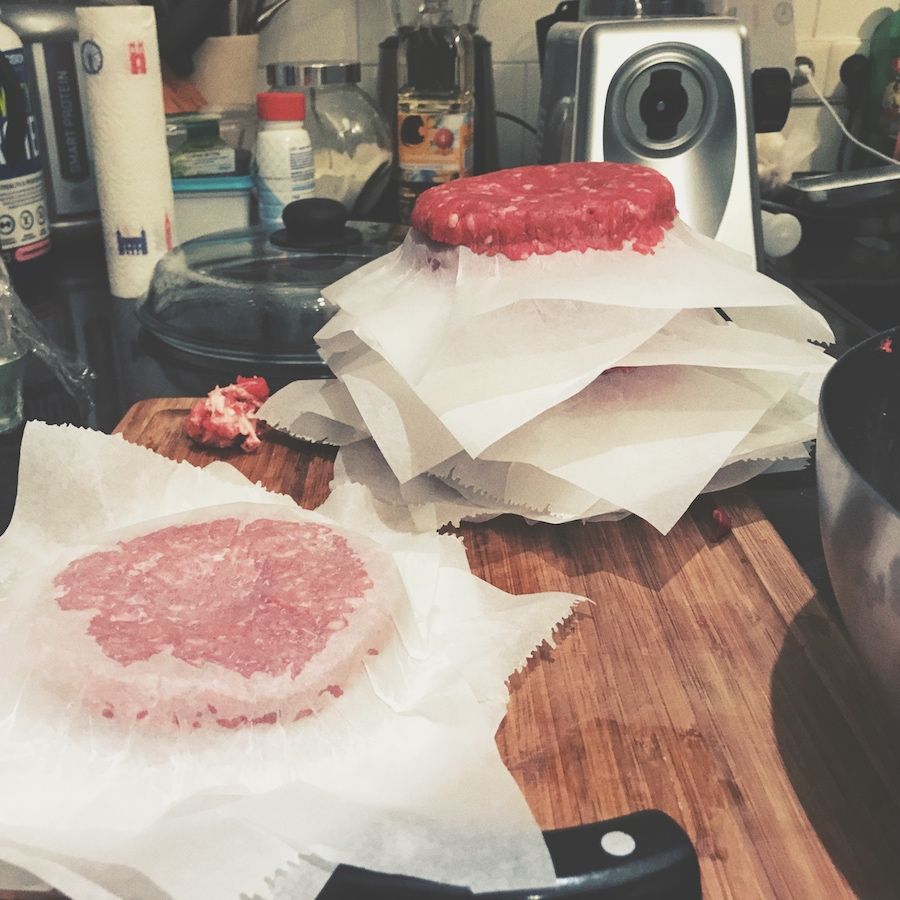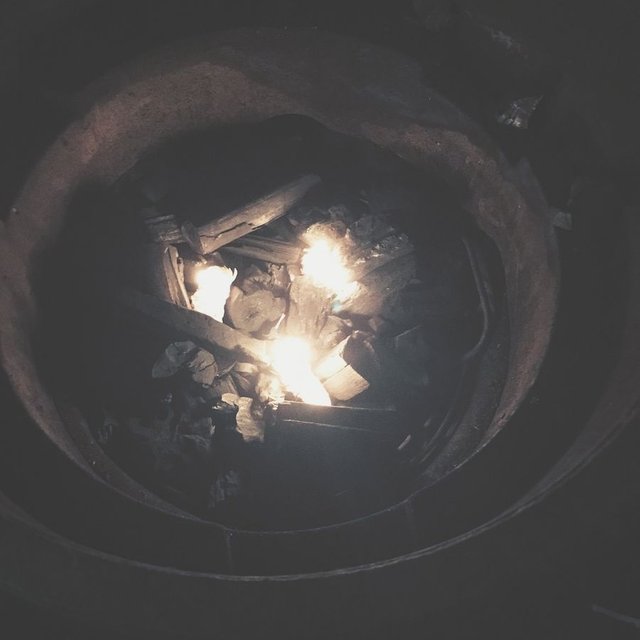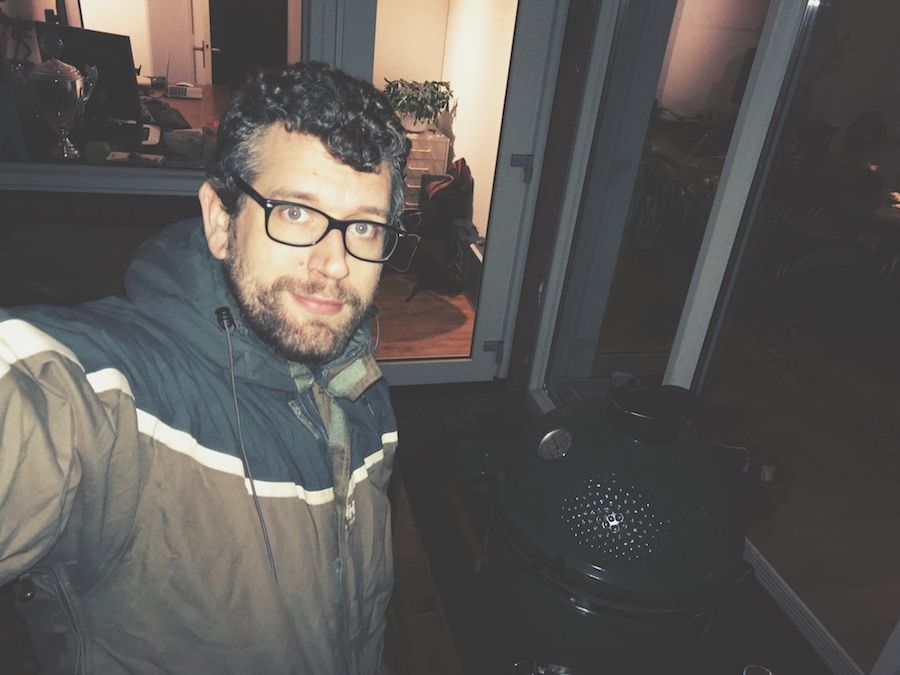 ---
So I'm skipping straight to the good part for just this one time. And wow! These burgers were good. Very smokey, yet juicy with cheddar cheese, caramelized onions and a Anchor Steem beer to wash it all away.
---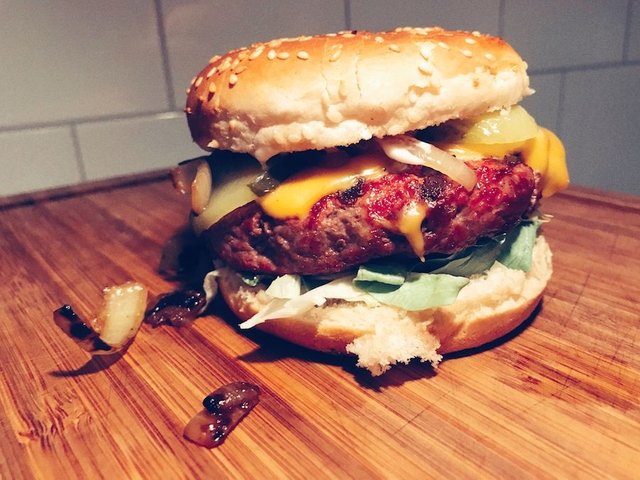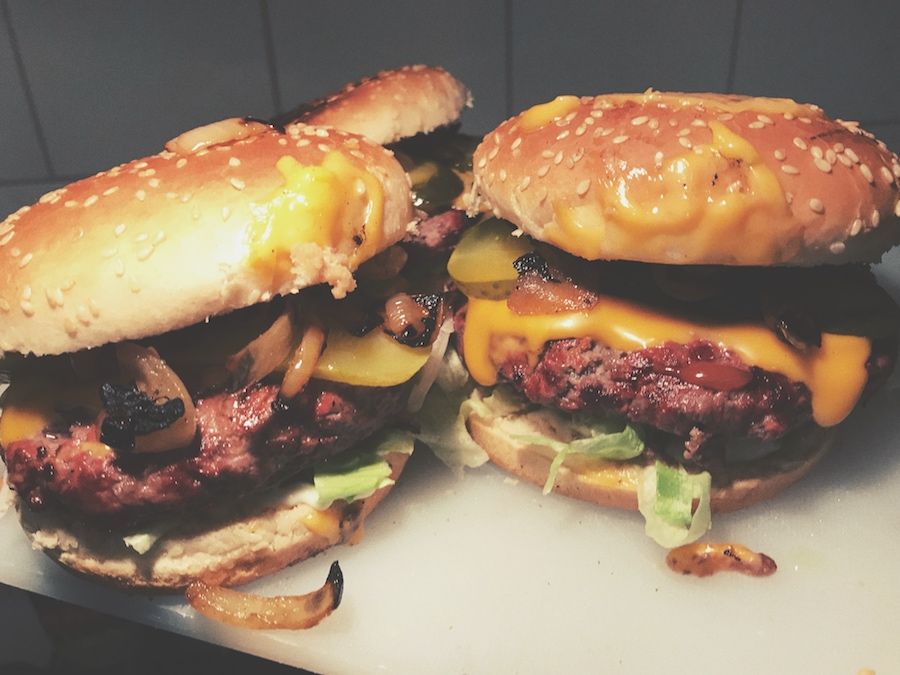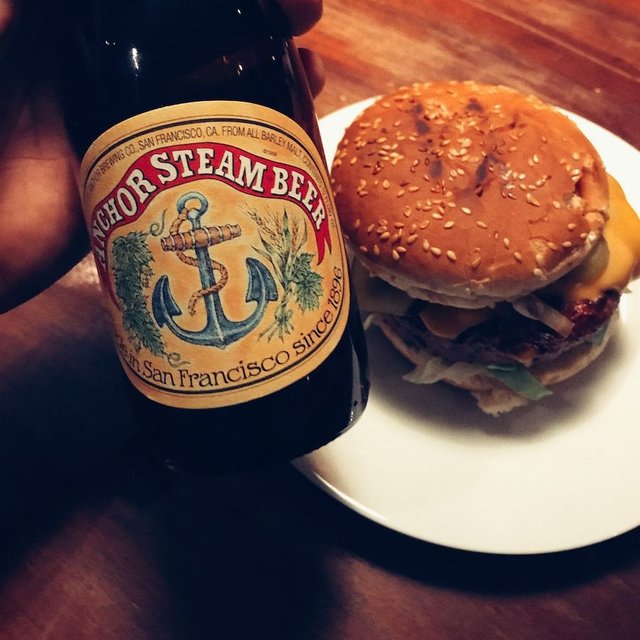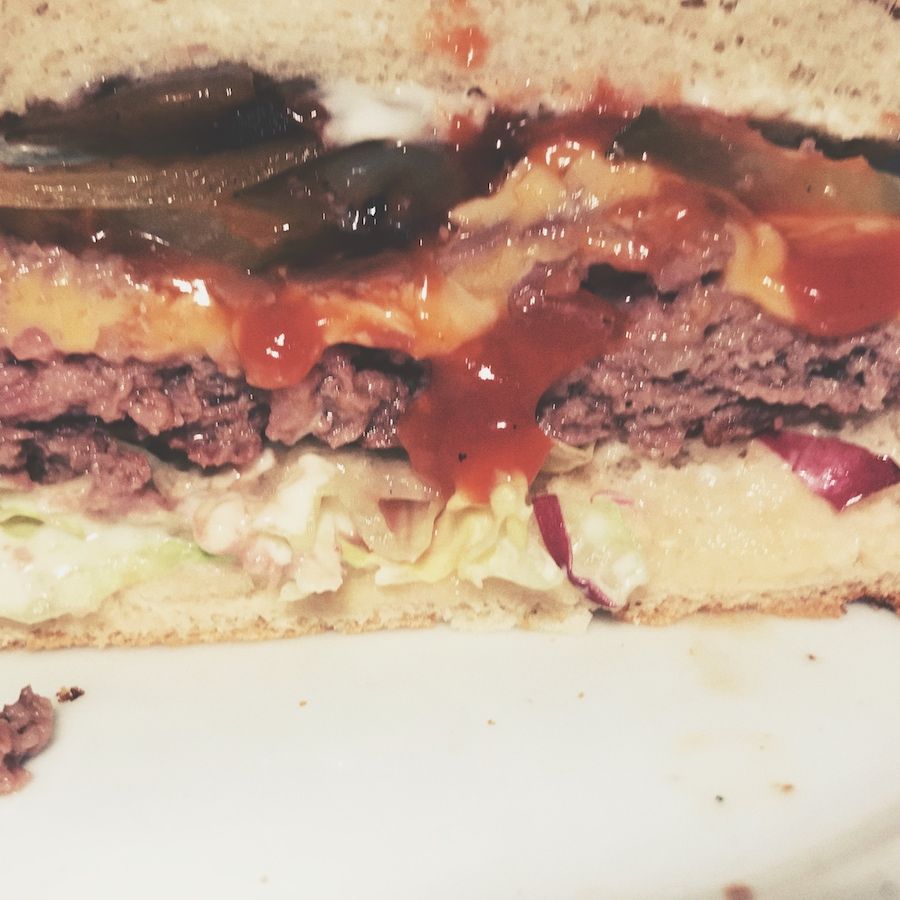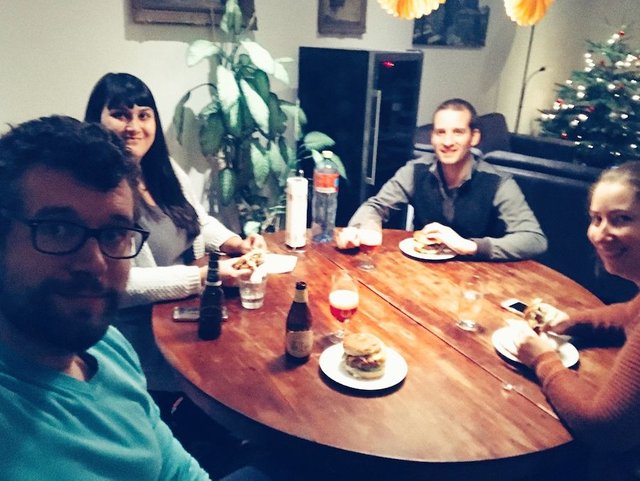 ---
---

---
I have recently become a witness with our developer group @blockbrothers for the Steem blockchain. If you want to support us I would appreciate your vote here.
We build Steemify a notification app for your Steemit account for iOS.
Get it Here:

---