It's time to consider your STEEM as a longer term investment instead of something that you earn and spend today.
I'm on the blockchain for several reasons.
I'm an investor, a content creator and a witness.
I'm always busy in my head trying to figure out where the blockchain is going and planning for it.
I feel things are changing and I have a lot of fun trying to figure out why.
I've always shared my thoughts on here since I joined almost 2 years ago and I hope to continue to do so for a while.
---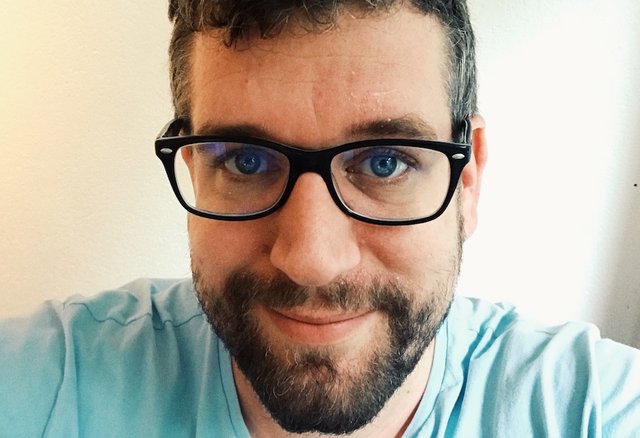 ---
It's time to consider your STEEM as a longer term investment instead of something that you earn today.
---
With more entrepreneurs coming to the blockchain with different and more efficient business models to earn STEEM I believe earning STEEM as an individual will get harder and harder.
I'm terrible at making graphics but I hope this explains it a little bit.
---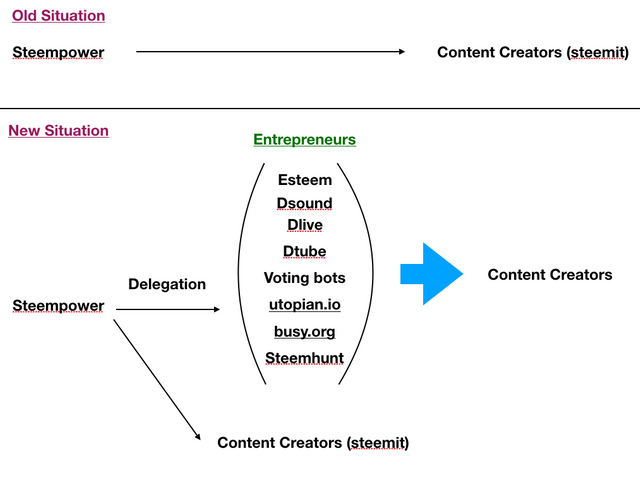 ---
Having more entrepreneurs on the blockchain I consider fantastic.
It has given us new tools to create and promote content and has given birth to other projects I could not even have thought of like utopian.io and Steem Monsters.
But it comes at a price.
These projects also want to earn STEEM and these projects also attract new users to the blockchain that focus on these projects.
Considering the reward pool is fixed this simple means there is less STEEM to go around.
I guess you can say that the following is the current struggle on the blockchain:
---
A bigger stronger blockchain with a lot of dapps and users vs. more STEEM for content creators.
---
I guess it all depends on the reason why you are here which development you prefer.
Personally, I prefer a stronger blockchain.
When it comes to earning/mining STEEM I always make the comparison to Bitcoin.
It's no longer possible to earn Bitcoin (by yourself). You need a mining farm or join a mining pool.
Yet people buy Bitcoin as an investment every single day.
I think STEEM is a great investment and it's maturing rapidly.
Why?
The growth is there in the form of development and Dapps, there is scalability and there is a good roadmap for the future (SMT's, Communities, Easy signups).
(And yes, I know not all these things are here yet. But by know I have realised that this space (blockchain) moves a lot slower in development than people make you believe.)
I therefor think it would be wise to start looking at your earned STEEM as an investment instead of something that you spend today.
Because the chance of earning back the STEEM you earned so far when this place grows won't be as easily trough content creation in the future.
Of course you do need to believe this platform will grow and get bigger and better in the future.
I do.
I therefor stay invested.
---

---
I am a witness with our developer group @blockbrothers for the Steem blockchain. If you want to support us I would appreciate your vote here.
We build Steemify a notification app for your Steemit account for iOS.
Get it Here: