I was struck by this simple thought this morning.
A stockholder of a company wants the company to maximize profit.
This doesn't work on the STEEM blockchain.
Why?
Well...there is no company and therefore there is no profit to be made.
Investing on a blockchain and especially the STEEM blockchain requires a completely different mindset.
---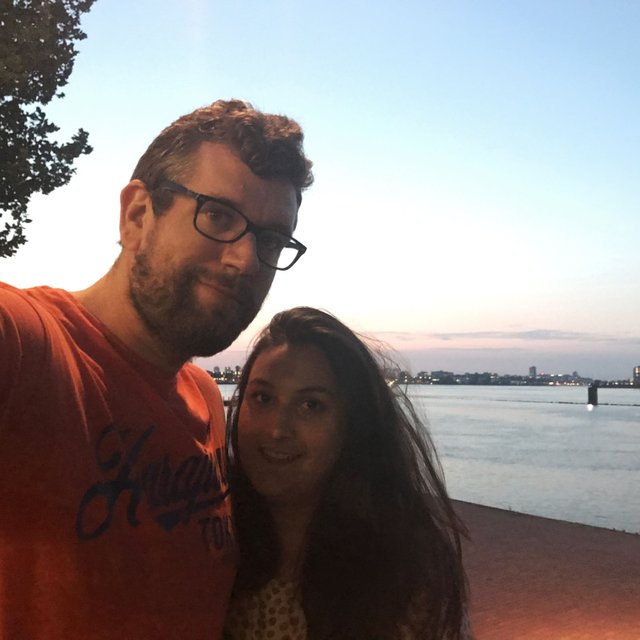 ---
On the Steem blockchain, there are no adds and there is no data to sell. There is no revenue model. The price of STEEM wouldn't go up because of profits because there is no profit to be made anywhere.
The market decides what STEEM is worth and nothing else.
But most would not invest in a block chain that doesn't have a potential for a return on investment (ROI).
So as a Steem power holder myself, how would I make an ROI?
Well, I benefit the most by the STEEM price going up. If the Steem price goes up $1 in value that means $87000 is added to the value of my account. I can't see any other way to make a faster profit than that when it comes to the Steem blockchain.
Maximizing that goal on Steemit is something I like to do because I believe this will benefit the Steem blockchain and all STEEM holders the most in the long run.
---
But there are other ways to make a profit.
Another way is to blog and comment and upvote those posts. I can upvote them for $12 each. It would return me $120 a day or $42720 a year. (at current Steem price). (ps. I don't do this)
Example: my account is currently worth $130000. So that last one would be a return of 32,9% a year. Which is high, but not extremely high.
Do I think such a return is fair for Steempower holders? Yes. Steem is a high-risk investment. It can all be gone tomorrow.
Yet there seems to be hatred against those who want to see a return on their investment. I don't understand why because from an investor's standpoint it makes perfect sense. And even though I don't do this I don't think this is unfair.
The main argument is that Steempower holders looking for an ROI are making sure that new users won't use the platform or effectively killing its growth.
I think that's nonsense because I know many successful social media platforms that a lot of people use where nobody makes anything.
I have never heard a Facebook user getting angry at a Facebook stockholder for making a profit.
Investors looking for ROI is just another way new STEEM is entering the STEEM blockchain.
If the person that 'creates' it doesn't want to keep it it will eventually flow into the hand of someone that wants to keep it.
My own mom is the most recent example of this. She bought 1500 STEEM and is holding it.
---
Future
I see the Steem blockchain as an upcoming social economic platform now.
For me, it will transcend blogging in the years to come. There will be room for businesses and many other endeavors. There will be lots of opportunities and they are up for grasps for the people that see them.
You can see this social economic platform slowly emerging. With websites being built offering goods and services for STEEM and Steem dollars. You can see it in the development of apps and different front ends that can be monetized.
This will only grow in the future. The time to invest in STEEM is now if you believe in this growth. Because the emerging social economic platform is what will make the Steem token go up in value, not the blogging.
Steempower holders will be the ones that have the power to create new tokens. Steem and Steemdollars will be used as a medium of exchange.
It's a game of opportunities and you either take it or not. It's not that often that you get a chance to be part of something that is so new and has this much potential.
Have a great day!
---

---

Bitcoin SwC Poker, download and use affiliate code: Blazin8888