I told Ben that movie must be almost 20 years old!
I had lunch today with fellow blockbrother and our dev @bennierex.
We wanted to celebrate a successful Steemify launch with the whole crew.
But sadly @s3rg3 and @eqko couldn't make it today.
To fill in the void the girls came with instead.
---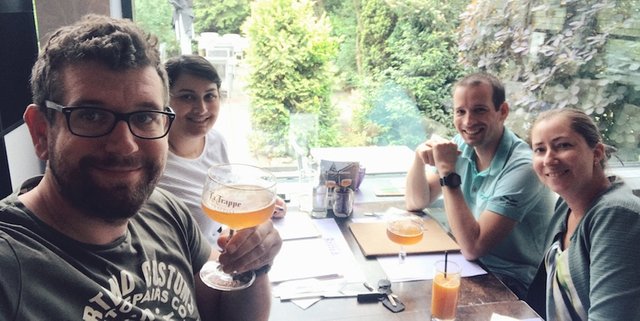 ---
I don't know how it happened but at some point Keanu Reeves came up.
Bianca thought he was 60, Ben thought he was 40 and I guessed 50.
Turns out he's 53.
The conversation then quickly changed to the Matrix.
I told Ben that movie must be almost 20 years old!
We looked it up and yup...it's from 1999.
Man, 1999 always feels like not so long ago...
I then realised that I have lived longer in the 21th century then the 20th.
A very useless thing to realise...but o well..
Talking about time flying!
I remember that film coming out like it was yesterday.
A genre defining film as for as I'm concerned.
I haven't seen it in over a decade.
An idea popped up straight away.
Beers and Matrix trilogy tonight.
Sounded good to me!
I like it when things like this just occur and it flows naturally.
I doubt we will manage to get to the third film before we pass out knowing how ancient we have become.
But we gonna give it our best shot!
Have a good weekend everyone!
---

---
I am a witness with our developer group @blockbrothers for the Steem blockchain. If you want to support us I would appreciate your vote here.
We build Steemify a notification app for your Steemit account for iOS.
Get it Here: