Finding meat heaven in Lisbon!
I worked really hard to get in shape for Steemfest and it's a good thing I did because by now I probably lost the 12 weeks of gains before arriving here :)
But it's worth it. My goodness the food is good here.
Everyday we have an awesome breakfast in the hotel with anything you could possibly want.
All the other food and drinks have been free so far as well.
Yesterday was the first day we had an opportunity to explore Lisbon and it's a really nice city.
But at night we went to a restaurant Bianca found on google and it was like heaven!
---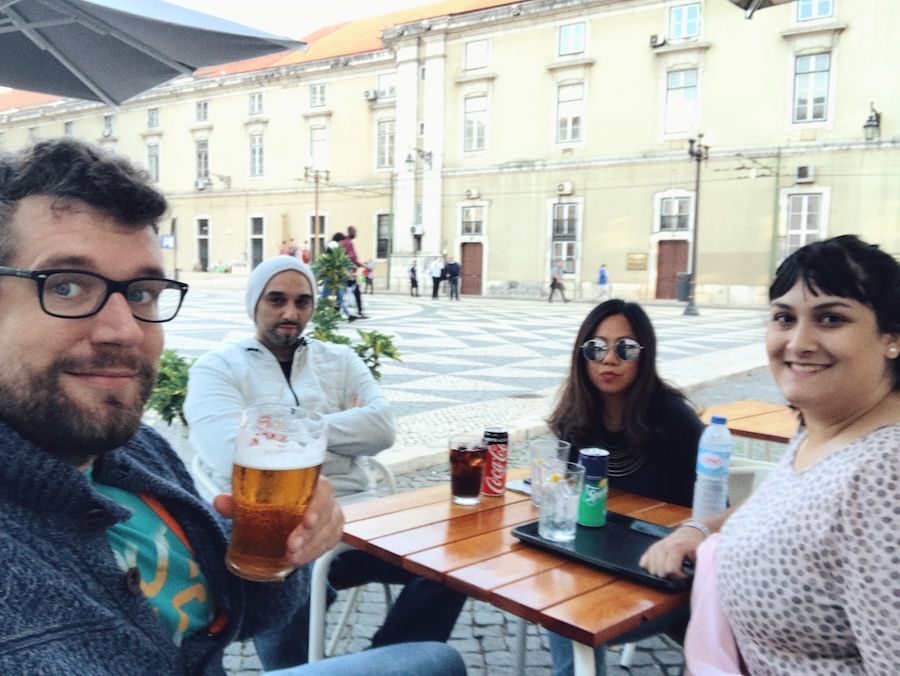 ---
The restaurant was located around 15 minutes walking from the hotel hidden in a dodgy side street you would normally avoid.
---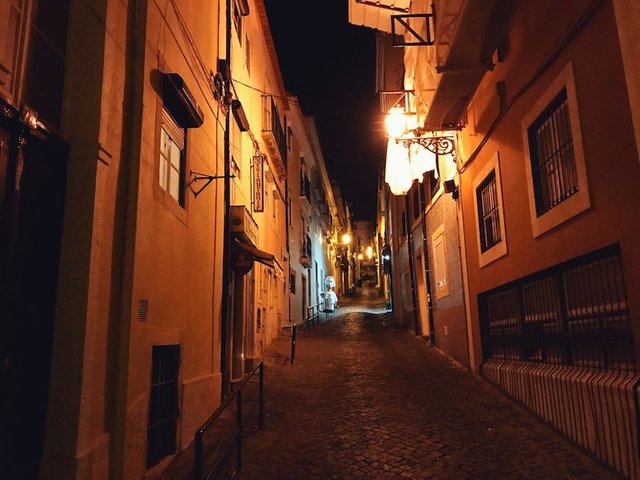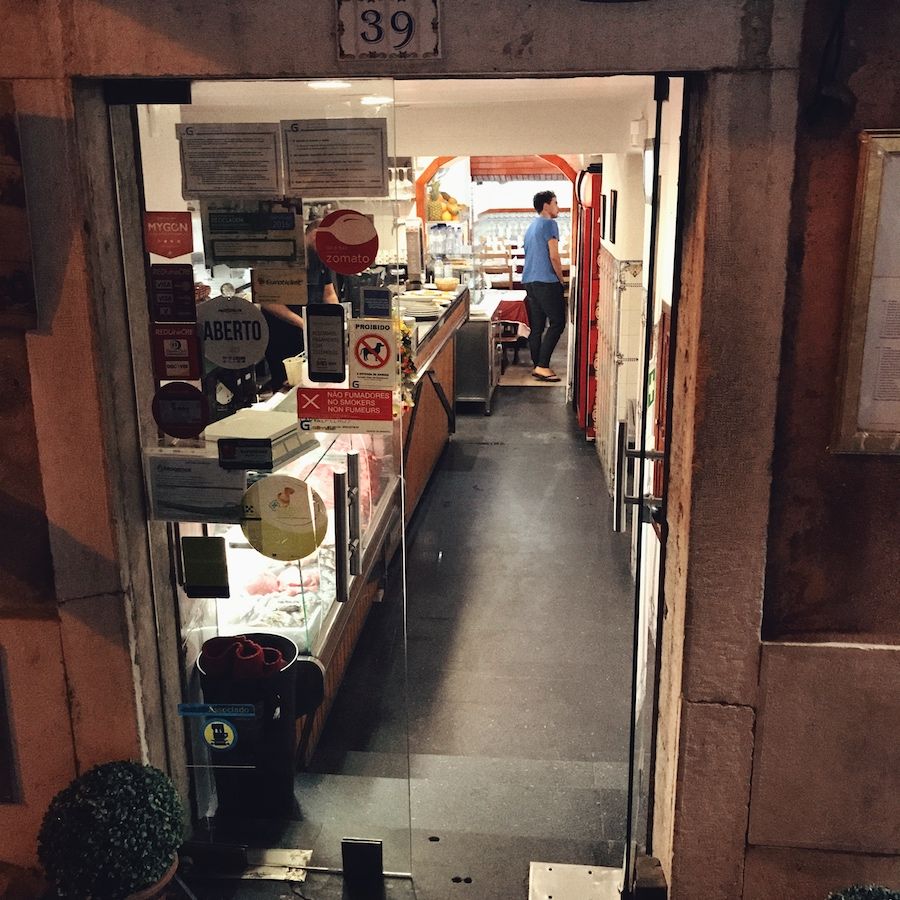 ---
The first thing you see upon entering the restaurant is this! That gets your hopes up.
---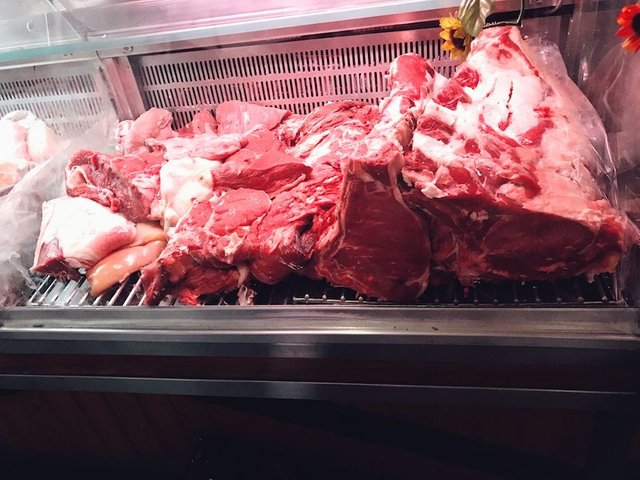 ---
I got a quick glance at the kitchen and saw this pro going at it.
---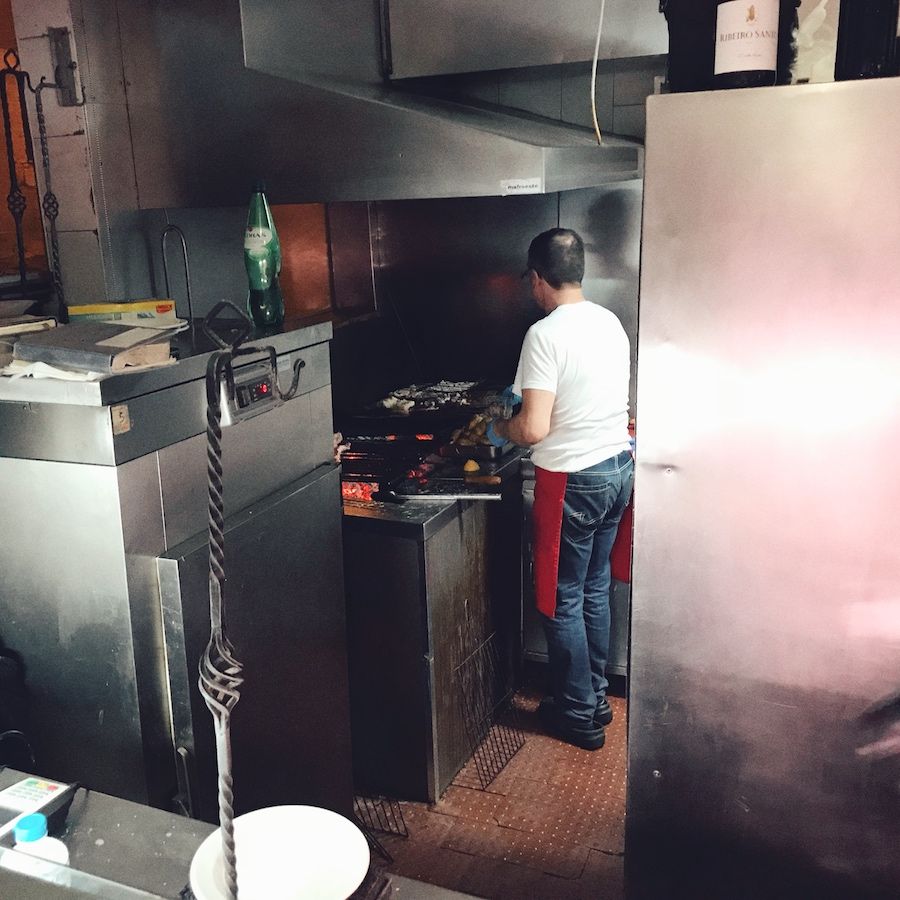 ---
We sat down and were immediately served food in the form of this lovely cheese as a pre dinner snack.
---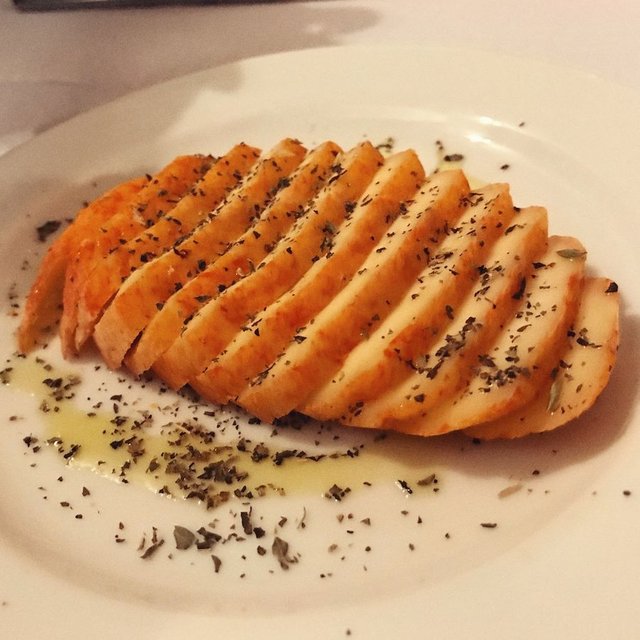 ---
Ezzy and I studied the menu and settled for a Butcher Steak.
---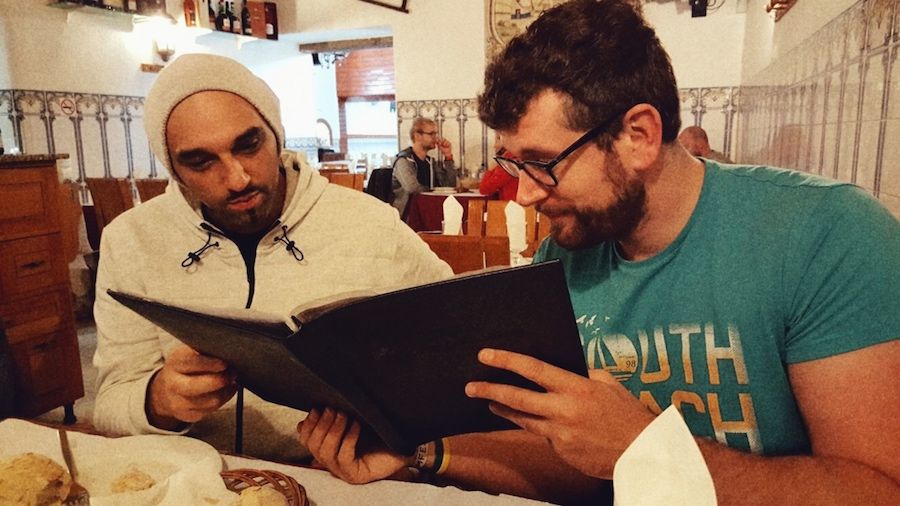 ---
The anticipation was real.
---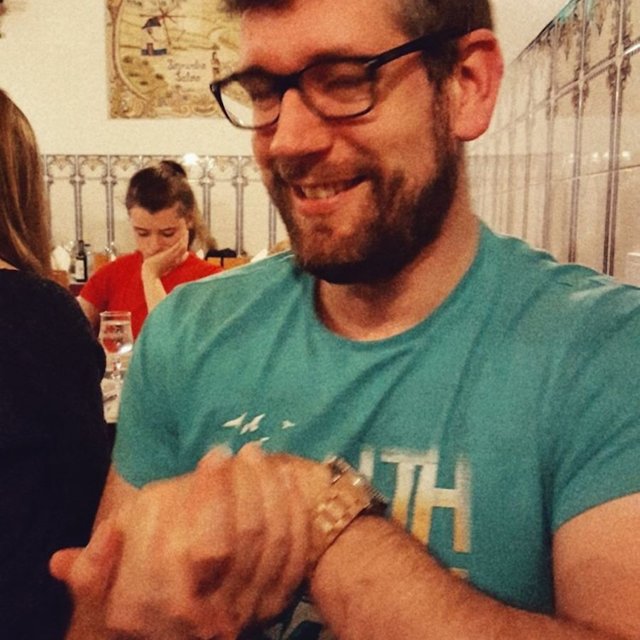 ---
Nothing worse than ordering a steak in a restaurant and looking forward to it but onces it arrives at your table it's in the form a 3 bite snack. (And you already know you have to hit KFC later.) Then this arrived....o my..
---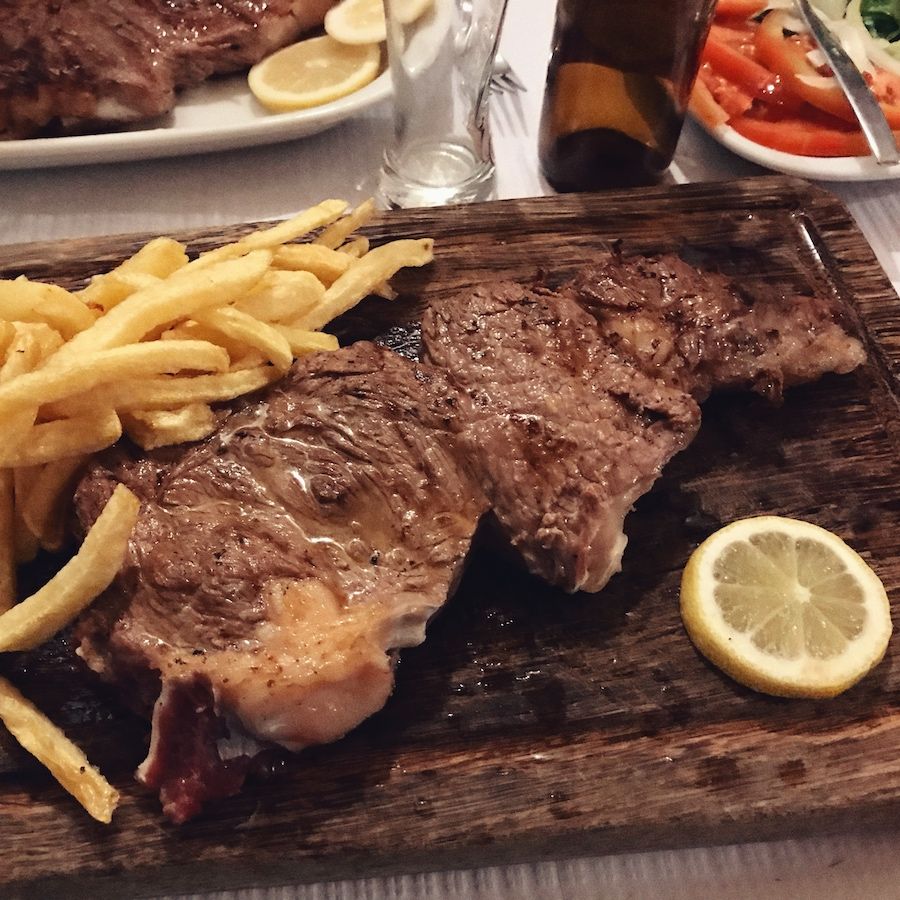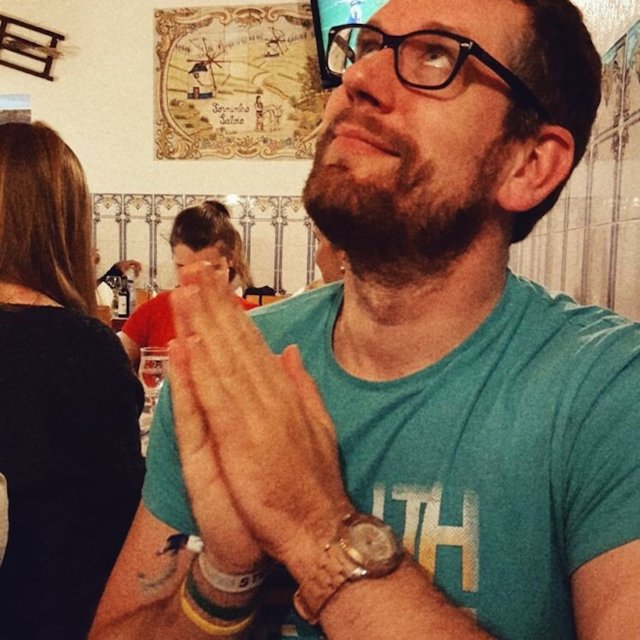 ---
Then Bianca's steak arrived and I couldn't help feeling sad. It looked twice as big! But then it turned into happiness when she said: 'I will never be able to finish that!'.
---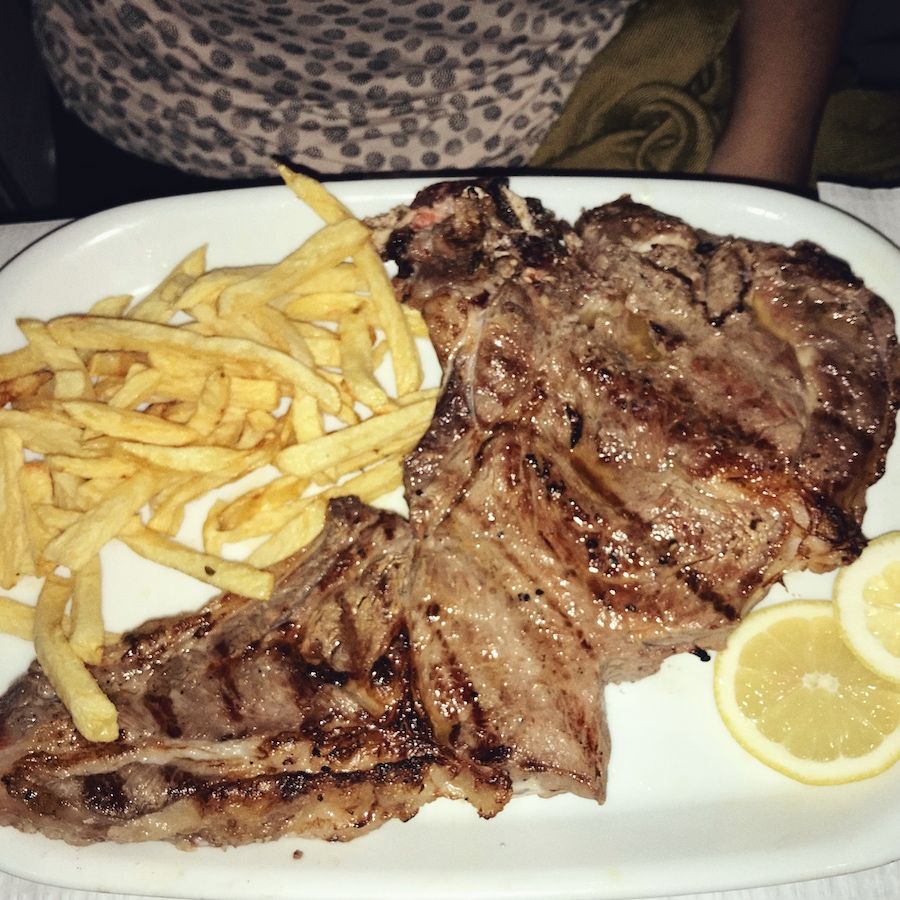 ---
I looked to my right and Ezzy had gone quiet. He was already working his way through his steak. I got to work too. The steak was cooked to perfection. Real rare! The meat tasted awesome. When I finished mine Bianca gave me half of hers. It was heaven.
---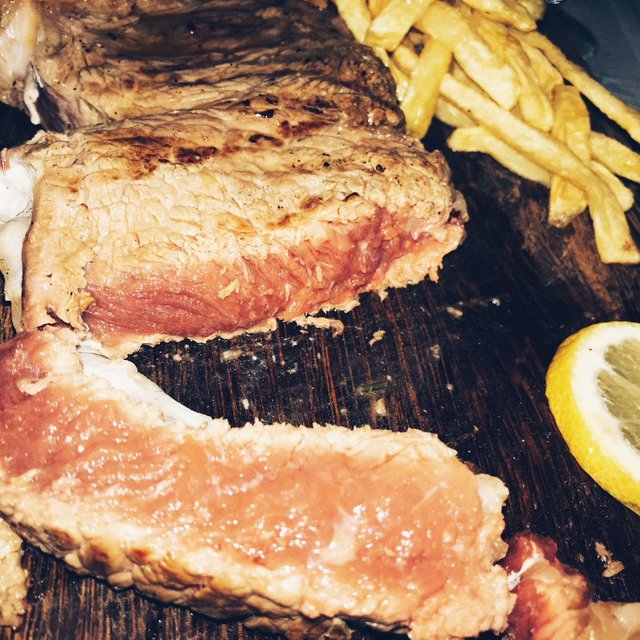 ---
I once read that if you eat a kilo of chocolate you will get high from it. I think the same applies to steak. It's been a while since I felt this full but in the most happiest of ways. Bianca took this picture I think it says enough. I love this place.
---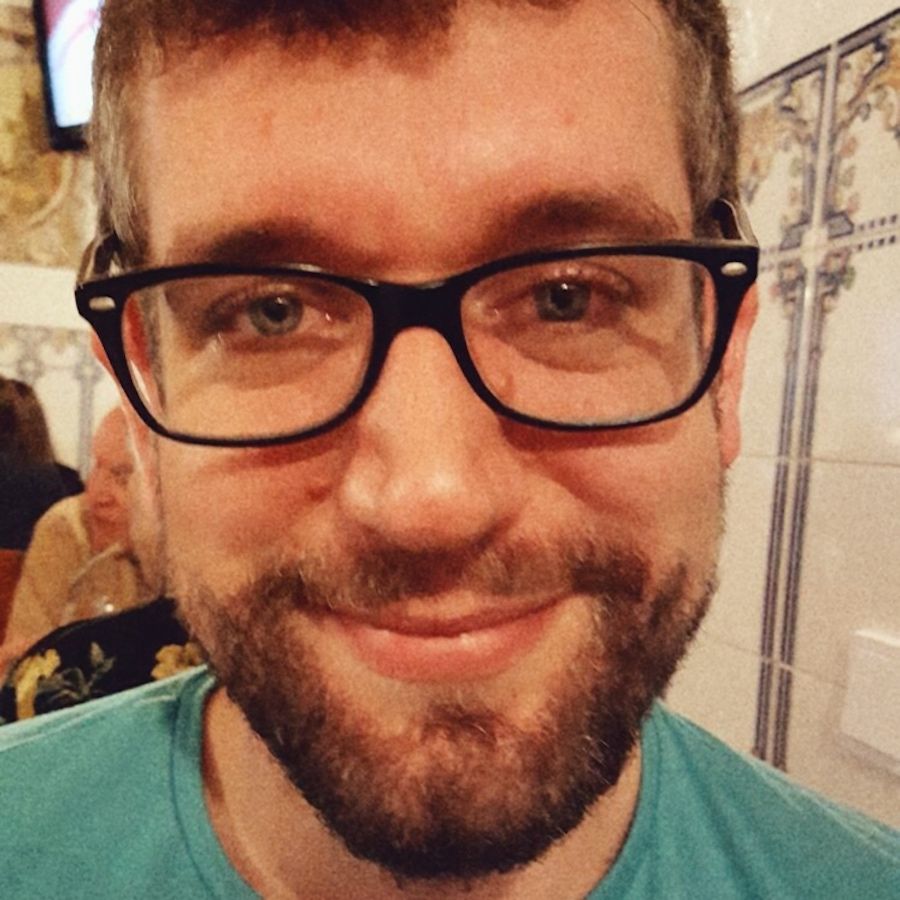 ---