Today I went to Rotterdam to have new lenses put into my glasses.
I have been exited about this ever since I was told I would have eagle eye vision :)
I got in the store and was greeted by the nice optician.
She sat me down and went to work on my glasses.
Just 5 minutes later she was done.
She put the glasses on my head and the world changed completely.
The world became so sharp that I didn't know what to do with myself.
The amounts of detail I could see is sort of hard to describe.
I felt sort of lost in the store just looking at things.
She told me it could be a while before I got used to them completely.
---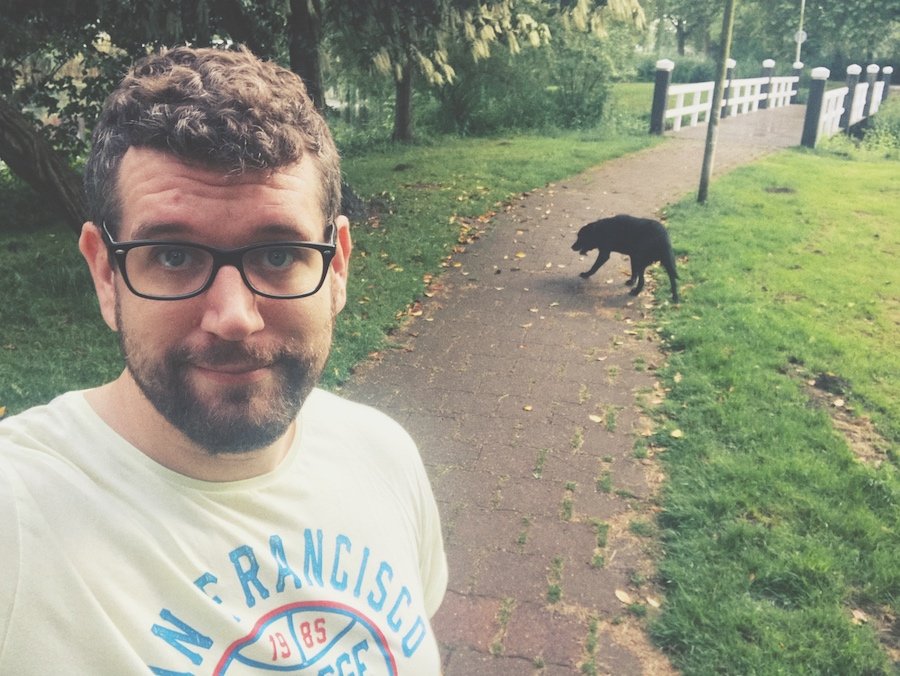 ---
I got home after a pretty sharp car ride (looking at all the number plates) and sat behind my computer.
Then I noticed something very odd.
The monitor was no longer straight.
It seemed to run inwards towards the bottom (like it was bend).
I went to the TV and noticed the same.
I then looked at several square objects around the house.
One of them a big old wooden chest.
With glasses it was so sharp I could see all the little details in the wood but it was 'bend'.
Without glasses it turned in to a more blurry box but straight.
I decided to call her up and explain what I was seeing.
She said it was normal and it will go away in time.
(While I'm writing this it has gotten less but it's still there, I hope she is right).
I went to the park to walk the dog.
It was magical.
The leaves of the trees were so sharp I stopped at times to look them.
I think the last time I looked at trees this intensly was when I was high on mushrooms years and years ago!
I was also surprised by the amount of depth I could see.
It was just cool. I was enjoying myself.
It started to rain half way which was nice because it's bloody boiling in the Netherlands.
I stood in the rain for 5 minutes enjoying the sight while Trevor was doing his thing.
---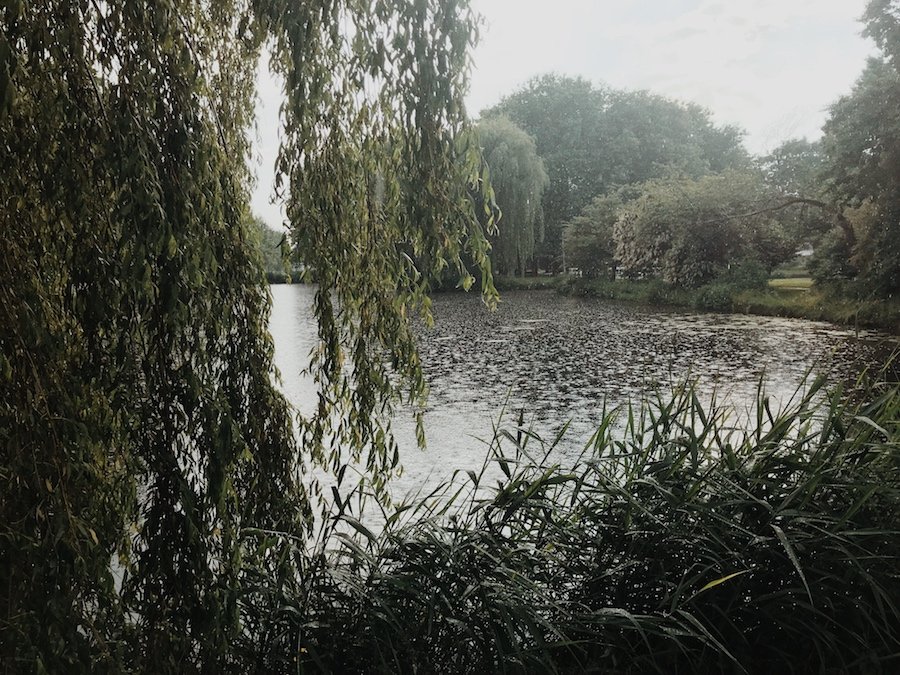 ---
When I got home I lid the green egg.
My dad was here too and we had a great meal.
---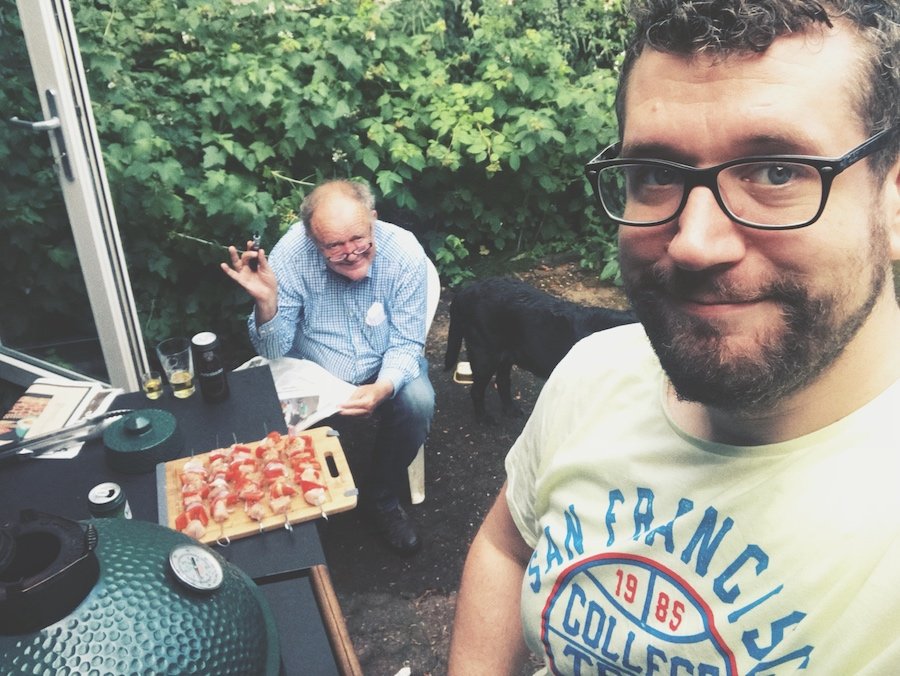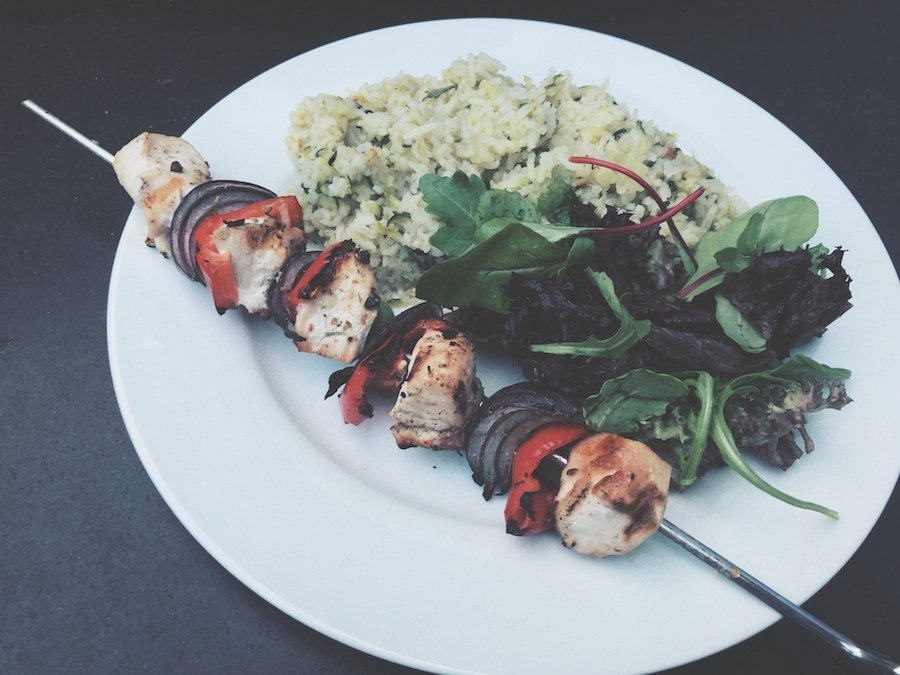 ---
Now after having these new specs on my head for about 9 hours my eyes are bloody tired.
Seeing all the details is hard work and I guess my brain is making overtime adjusting to a new world.
The optician asked me to give her call in a week to see how I am doing.
I hope by then everything is straight again!
What I am gonna do is enjoy every moment of my new vision.
You often get used to new things rather rapidly and it becomes the new norm after a while.
Enjoying the time before you get there is important.
And I will!
---

---
I am a witness with our developer group @blockbrothers for the Steem blockchain. If you want to support us I would appreciate your vote here.
We build Steemify a notification app for your Steemit account for iOS.
Get it Here: