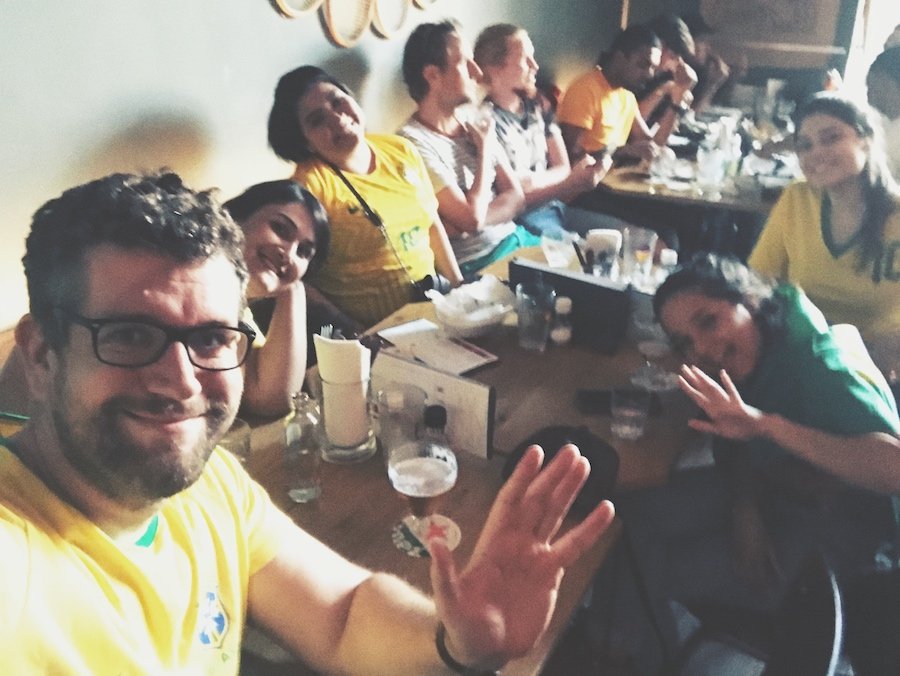 ---
I must admit I'm having an excellent World Cup experience even though the Netherlands are not in it.
I've been cheering for Brazil.
(For those that do not know: My girlfriend Bianca is Brazilian).
Besides the first game where I sort of had to get into it. (It is 'strange' cheering for another country).
I have been having a blast watching the games with my Brazilian friends.
As usual it comes down to switching your mindset.
One can choose not to enjoy the World Cup because you are not in it or you can just choose to have fun cheering for another team and just go with it.
I choose the latter. I chose fun. I just prefer it.
I now even get nervous when they play, lol.
Just like with the Netherlands.
Yesterday we were all at a nice sportsbar in Rotterdam.
The place was filled to the brim with Brazilian supporters.
The atmosphere was excellent with a lot of cheering and singing.
The result was excellent too!
2-0 for Brasil.
On monday they play again!
It's the knockout phase that's when the real nerves begin!
---

---
Please consider us for your witness vote if you think we deserve it here:
---

---

Vote for @blockbrothers via SteemConnect
Set blockbrothers as your proxy via SteemConnect

We are the creators of Steemify a notification app for your Steemit account for iOS.
Get it Here: