Another important day for Bianca and I.
She had to do another two tests so she can become integrated into Dutch society today.
The first 3 (out of six) she passed with flying colours but today she had to step up her game.
The writing and speaking tests were up.
Probably the hardest two of all of them.
---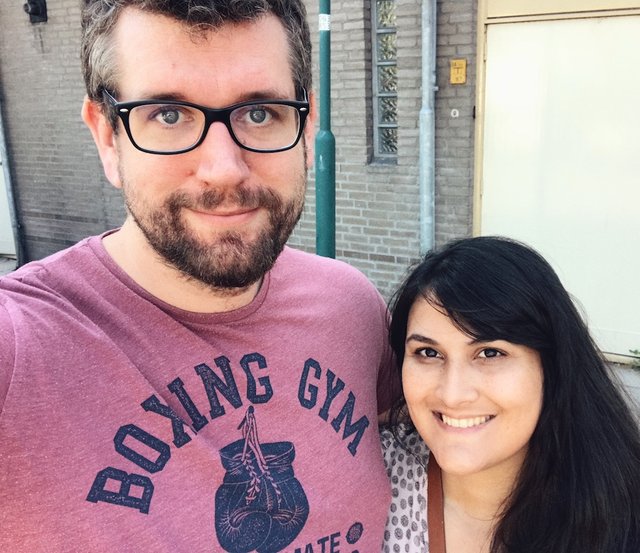 ---
The test was in the city of Utrecht this time.
It's a one hour drive from my home.
I now sort of know how my mum must have felt when I did my school exam decades ago!
You get nervous even though there is nothing you can do :)
We got to the place on time and waited for everyone to be called in.
She certainly wasn't the only one for test up today.
It was much busier than last time.
The place was packed!
I gave her a kiss and wished her luck and then I was on my own for the next 2,5-3 hours.
I found this nice patch of grass after walking through the centre of the city for a bit.
As you can see the weather was perfect.
It was nice to relax by the waterside for some time.
---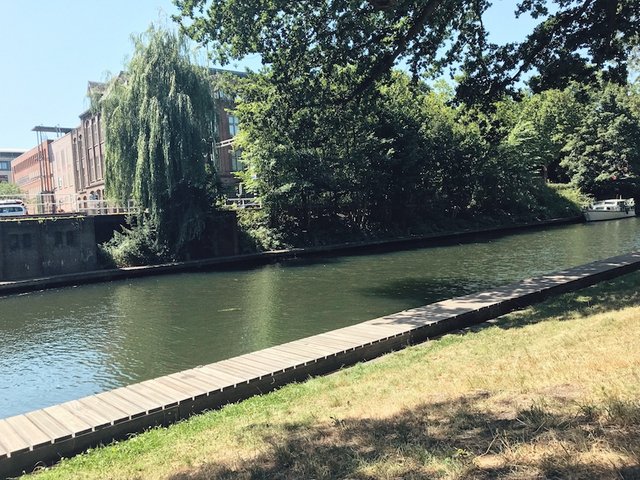 ---
When Bianca was done she rang me and I went to the exam place.
She was smiling. It went well!
Oooooof! Yes!
Now we have to wait for the official results which hopefully will come as fast as last time (11 days).
After this only one test to go!
---

---
Please consider us for your witness vote if you think we deserve it here:
---

---

Vote for @blockbrothers via SteemConnect
Set blockbrothers as your proxy via SteemConnect

We are the creators of Steemify a notification app for your Steemit account for iOS.
Get it Here: