What's wrong with negative characters in movies?
There is such a great movie "American beauty", have you seen it?
In this movie, I really like the main characters wife that is constantly saying to myself: "I don't want to be a victim, I am not a victim" and went with the desire to shoot her husband.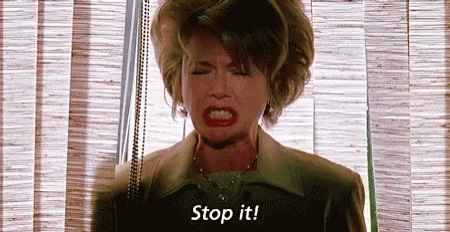 "American beauty"
Why I like it? Because it is not the emancipation or the image of female heroism, no, not this nonsense.
I like it primarily because the character she is extremely repulsive. I instantly feel sincere love to those heroes who doesn't love the author. He always tries to show negative characters petty freaks.
In fact, this is the closest to human nature.
Positive heroes in the movies are always a little "cardboard", they are really very good. They have a lot of virtues and a couple of subtle vices, which they, of course, fighting heroically to the realism of the situation. The narrative jumps around these characters, exposing them with the best sides in full splendor.
The characters are secondary, negative, strange, which in the film need to "win" – they all hated for his God-Creator.
Here the author is the figure of the divine, is the demiurge. So he mocks such characters as he can. He shows them to the audience with the most ugly, the most pathetic part.
While those positive characters beautifully down the stairs of the ideal American home, happily avoiding certain death, experiencing internal rebirth, staring at the wonderful sunset, the unloved character always puts on the wrong horse, always surrounds himself with the most vile people and commits heinous acts.
All of these wonderful sunsets – they are not for a negative character because he is not entitled to the catharsis to regeneration. Moreover, a bad character in a movie will show with the ridiculous hair and the most disadvantageous angle.
That dude from "Avatar" who was loved purple humanoids - in a movie it is well done and a true hero, but in fact he was absolutely stupid and ignorant. And these generals in the flying tanks is materialistic freaks and they will not be right ever.
And if they are right? If these characters hate the writer, then we can try to love them?
All the vices that exist in poor characters are the most human phenomenon on the screen. They may be right or wrong, they can be at the mercy of your weaknesses, to carry the highest ideas or outright nonsense - everything is one.
They have no right to beauty, a good view, on the universal love of the audience. God hates them, which means that with the world (albeit fictional) they are one-on-one.
And they are doomed to lose, but their party was the most difficult and the most honest.