Bad and good desires do not exist?
Our life consists of big and small desires.
A small desire is to eat a chocolate bar before going to bed.
A great desire is to have a good figure.
Sometimes we need to sacrifice small desires in order to have big and important reasons for happiness. And sometimes vice versa, we need to forget about our global goals and enjoy life in small things.
A person who follows his momentary desires is usually fundamentally unhappy, because in the end he has nothing to be proud of.
But a person who lives only for large and significant goals is also unhappy in his own way, because his life is continuous sacrifices and quests.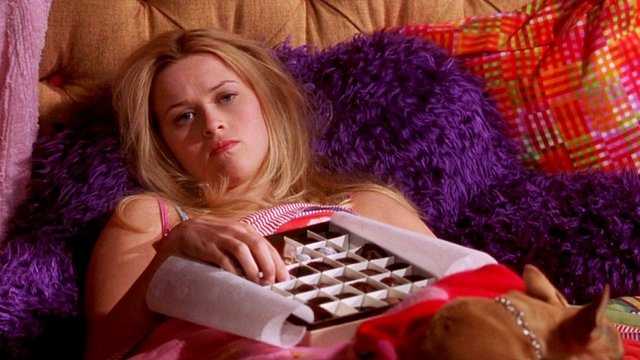 From "Legally Blonde", 2001
Therefore, it is important to remember that there are no good and bad desires. Only balance is important.
Sometimes we all need to eat a chocolate bar, buy unnecessary stuff and go to a party with friends.
But sometimes you need to choose a salad for dinner, save money in a piggy bank and "lock" yourself in a room to finish an important job.
No global conclusion can be drawn here, because this balance (like any balance) requires a purely personal calibration.
I just remind you that you don't have to blame yourself too much for your little weaknesses.
Because they are fuel for great happiness.