WHY CONSUME IT?
Vitamin D, "the sun's vitamin". This Vitamin is soluble in fat and what happens when we expose ourselves to the sun is that it is synthesized, it is not yet clear among the scientific community whether it is a vitamin or is a hormone or pseudo-vitamin or a pseudo-hormone because of its characteristics of both but well, the debate does not interest us, the important thing is that this "vitamin" acts in the absorption of calcium and therefore, in the quality of the bone tissue and its growth and maintenance. It also influences the immune system, hormonal secretion, mood, among others. For its part, vitamin D3 also plays a very important role in stabilizing the transmission of impulses emitted by the nervous system. This is based, fundamentally, on the fact that it provides a mechanism by which calcium can play the correct role in that these electrical impulses reach the muscles. Also, we can not forget to say that it is responsible for monitoring the death and duplication of cells.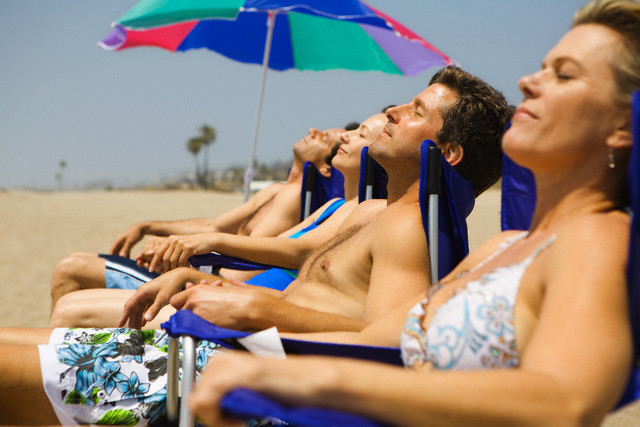 INTAKE OF VITAMIN D3 THROUGH PILLS
The recommended amounts of this vitamin are 1000 UI (International Units) -10mcg, once a day, I usually take it in gel-like pills, reach the stomach and is quickly absorbed. Why this amount? Well what happens is that with this recommended amount we will not have negative effects nor will it have the greatest positive effect for us, ideally we have a blood test and there to see the amounts of this vitamin in our blood and act with adequate supplementation based on that but this is an unlikely scenario so that's why with 1000 UI we're fine. There is no risk of overdose since this vitamin becomes harmful above 30000UI-40000UI.
SPORTS PERFORMANCE
Vitamin D3 exerts great work on the physique of athletes, helps them recover before the efforts. In fact, ostensibly decreases the feeling of fatigue, so it is also recommended to people who have just overcome a period of convalescence caused by an illness. It is also related to weight control. And is that those who have enough vitamin D (D1, D2, D3), burn more fat daily.
WHERE DO I WANT TO ARRIVE WITH THIS POST?
It is simple, there are many people who do not care about their health, lifestyle and much less their diet but this is very important and which usually worries not also deal with micronutrients (vitamins and minerals) and put as the only priority the macronutrients (proteins, carbohydrates, fats, fiber, etc.). If you want a healthy body and have greater performance in the sports field, pay more attention to small details such as the correct intake of a vitamin or hormone. I must mention that I have been taking this vitamin for 3 months and the results have been simply great, I feel much more alive and the sports performance has increased considerably.