Fire Sooth Me to Sleep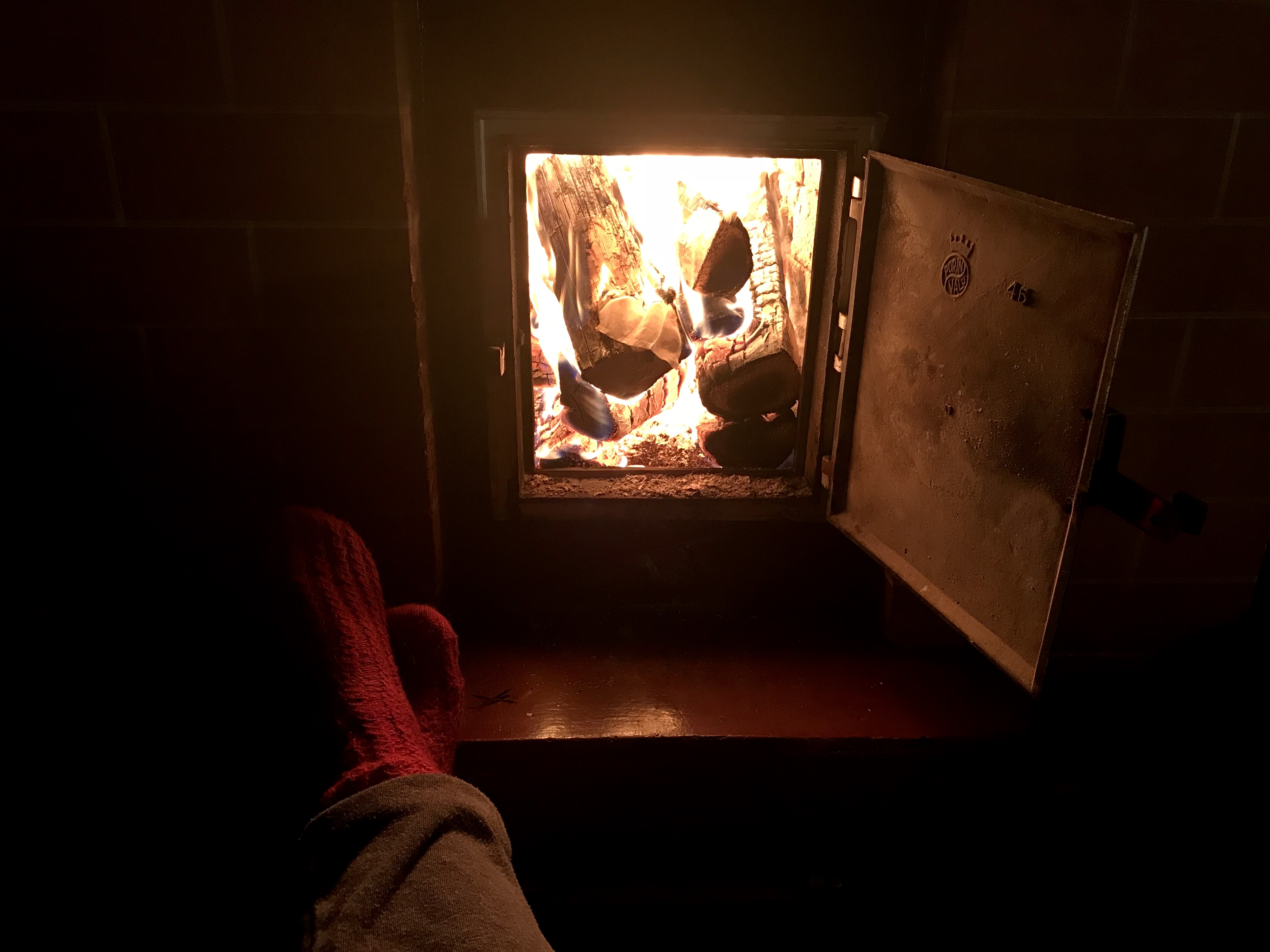 I have arrived to the peace and quiet of Finnish countryside. It's 1.45am, outside air is -10 degrees Celsius, inside 16. I made a fire from the last wood I could find inside, that and a wool blanket will keep me warm until the morning.
Tomorrow I'll have to carry more wood inside so I can warm the house more and fire up the sauna in the evening. I think I might even cook on a wood fire stove, I like doing that and it's very nostalgic.
Now I'll try to fall asleep while listening to the fire crackling and humming, it's one of the most soothing sounds I know.
Good night loves, until tomorrow.