THE LONGEST ROAD TO SUCCESS
THE LONGEST ROAD TO SUCCESS IS SHORTCUTS.  
Saw this quote on a billboard on my way to a function and I can't stop thinking about it. 
Each time  one spent looking for the easiest and fastest route to a means, the harder it is to get to the promise land.
No one has ever achieved anything in life  through shortcuts except for armed robbers and other fraudsters although it only last for a short period of time. 
The key to any long-term success is to take the necessary steps rather than skip any of them. Some of us had been so gullible by buying into many 'get rich quick schemes' out there only to find out that none of them work except in relieving us of the money paid for such programs. We tend to want quick fixes and magic wands and don't want to work for results.
Now, note that...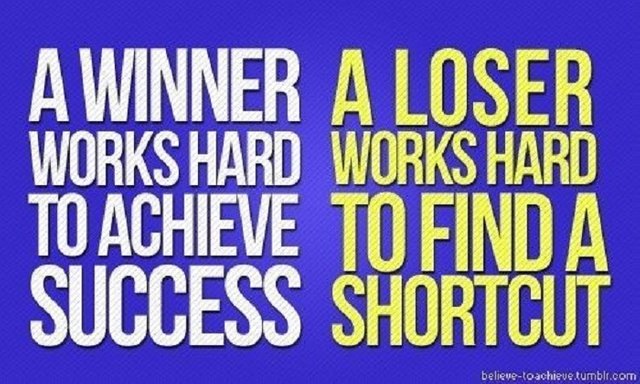 To all Newbies, there are no Shortcuts in Steemit. If you don't work hard, if your don't take ample time to create your own post, if you don't connect with the community and also let the community connect with you, you are going no why.
For all those you see on Trending Posts on #steemit always dedicated their time, effort and resources to be where the are.
Although, most  of us were guilty of  Copy and Pasting just to make quick cash on steemit the first few days or weeks here. But we all realized that its either Cheetah flags you or no one will seem to take note of your post. 
But the moment you decide to be  yourself  by trying to be creative, then you will see everything will start falling in place.
SO STOP LOOKING FOR SHORTCUTS AND START BEING CREATIVE