Why you don't believe in free will if you believe in God/Religion! You don't...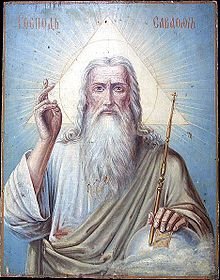 ---
Free will.
---
Free will is the ability to choose one's destiny/fate/outcome.
If something is Pre-Determined then you do not have an actual choice in the outcome of the event.
People like to claim that "God gave me free will! I get to choose my destiny!" but that simply is not the case.
---
Pre-Determination and what it means to the concept of "free will."
---
Free will - The power of acting without the constraint of necessity or fate;
The ability to act at one's own discretion.
Now, why would we not have free will?
Basically.. Whenever someone, something, etc.. Knows the outcome of something, that negates any "free will."
Free will is the ability to decide an outcome.
When an outcome has already been determined.. You have no choice!
---
A solid example that you might understand.
---
Now, it's pretty complicated to explain in it's entirety.. but this will help you get the gist of everything..
Does a computer have free will?
What did you answer?
Yes? No?
No. Obviously.. If you understand how computers work.
Just because a computer does not know what input will be administered, does not mean that it has "free will."
What does this mean?
This means, that, to the computer, the outcome was unknown.
Does this mean the computer was allowed to choose the outcome?
No.
Why not?
Because the computer's actions were pre-determined.
The computer had no decision, to it's knowledge, about what the outcome would be.
It simply reacted to what the input was!
Much of the same can be said about humanity and our belief of "free will."
We believe we are choosing things, because we believe that the outcome hasn't already been determined.
But it has.. According to religion.
---
Religion, Pre-Determination and Why it means you have no choice/"free will."
---
Now, religion (most of them, anyhow..) claims that a "God" or "Gods" created all that is, was and will be.
Why is this important?
Basically... As in the case of the computer... Things are pre-determined.
An "all-seeing, all-knowing, all-powerful, omniscient being.." Negates "free will."
When something or someone knows the outcome, prior to it being "decided.." That negates your ability to "choose your fate" as some would deem it.
This means, simply, that you do not believe in "free will" if you're religious and believe in an "all-powerful, all-seeing, all-knowing 'God.' "
---
Conclusion.
---
Essentially, believing in someone, something, that knows all that "is, was and will be" means that you do not believe in free will, as free will is the ability to decide your fate, your course, your path or the direction that your life heads in.
A God would know this, prior to your knowledge, hence, making it pre-determined.. Meaning that you are not the decision-maker in the outcome of your future. You are simply a passenger on a vehicle that is headed in it's intended direction, despite what your beliefs are, as far as what you decide and what you don't go.
---
---
Thank you for taking the time to read my post. I appreciate you! :)
I hope that I have, at least, opened one person's eyes to the fact that belief in any "all-knowing" entity.. Means that nothing you do is within your control.
Some may accept this.. Some may refute it.. But the facts are the facts.. Pre-determination of any happening of events, means that, whether you believe so or not, you do not have a decision in your fate, you are simply a passenger on a ship that has been set to sail on a course that cannot and will not be changed.
---
Again. Thank you for taking the time to read, whether you agree or not! :)