HOW TO END ANY NEGATIVE ADDICTION.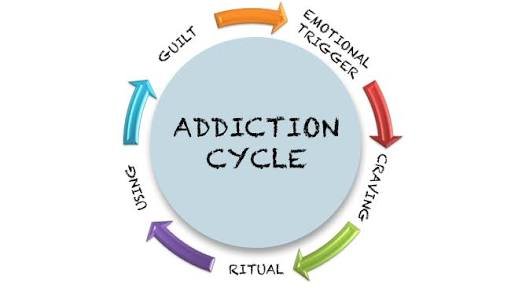 Yes, there are positive and there are also negative addictions. I've been on both sides of the coin so I can write on this.
.
You see, not too far back between 2013 and 2016 I was addicted to football betting. I would wake up on a Sunday morning, take my bath and go to a betting shop.
.
I would play, tear betting slips, reprint games till 4pm when most leagues would have started their games.
I never had enough money on me.
.
Most of my cash was going into betting, I wanted to double my money at cost. I couldn't see any faster way of making money. I was sinking and madly depressed!!
.
Your own might not be football betting, it could be masturbation, pornography, fornication, alcohol, hard drugs or even fashion! Yes, fashion too! In fact, even your phone can become an addiction. Whatever takes the place of Christ in your heart is a bad addiction.
.
So how did I get out of this? I rededicated my life Christ and took a deadly vow never ever to go back to it!
.
I told God, "Any day you see me play bet again, strike me down!" Sir, its been more than 18 months now, I don't have the cravings again.
.
You may not be able to take my kind of firm stand but you can start from somewhere. Accept Christ first. Go to him for help. Pour your heart to him and ask him to help you.
.
Stop feeding that addiction, whatever you starve will soon die. Starve it gradually until it dies. Remove yourself from situations or people who make you go back to those addictions.
.
Now, get addicted to the word, to prayers, to soul winning and to Kingdom service.
Get a mentor or a spiritual father to help you.
.
When you fall, don't worry, pick up yourself and try again. Very soon, you will look back and share your testimony.
I assure you that you cannot do it on your own, you need the help of Christ. If you'd like me to lead you Christ or help you monitor your progress, please contact me on +234(0)7036322882. I will be super glad to help out. God bless you richly. Please share, you might just save a dying soul.
.
Good Morning With Akpe Emmanuel.