Inspirational pictures for artist (No.42 _Olive trees in the park of Peristeri municipality)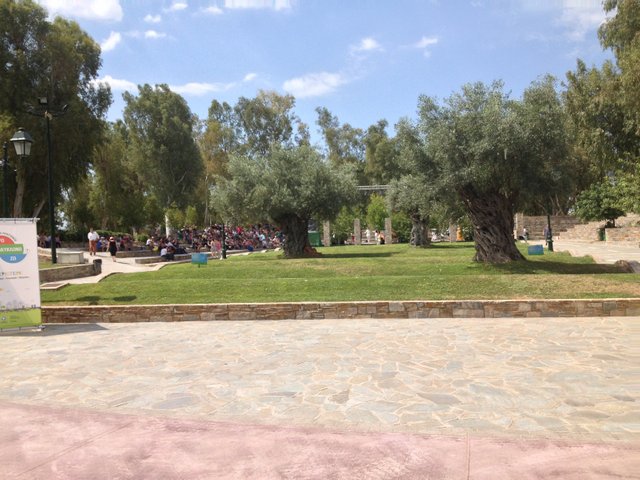 ---
Hello, my friends, today I wish you to have a wonderful day. Today I decided to post a photo that I believe it's by its self a unique piece of art. The subject is about beautiful olive trees in the park of Peristeri municipality.
The picture is from a lovely morning in the park while I enjoyed a wonderful time with my nephews. Can you imagine your self walking and relax in such a lovely and peaceful place? A walk in a park revitalizes mind and spirit. I strong believe is also inspirational because it creates unique emotions and feelings that strengthen a creative spirit.
I wish you a wonderful day.
The photo was taken with an i-phone 4s.
Greetings.
---