A Systemic Thirst for Greenwashing and "Order"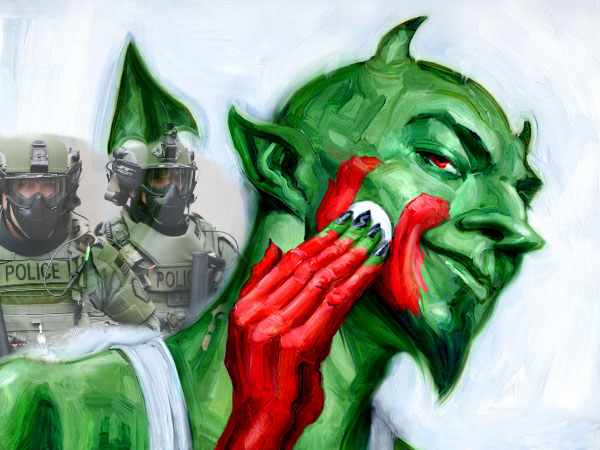 For each campaign laced with environmental concern, sustainability, giving back, stewardship and other choice verbiage, there's a whole team of people whose job it is to strap "eco-friendly" on the backs of endangered species languishing in parched forests or on scorched earth.
This is the same order that allows Coca-Cola to siphon water from local communities. And it's the same order that will smile fake smiles as Coke fails to recycle 100% of its packaging by 2030, a promise they made earlier this year. It's the order that allows courts to be used against those fighting for justice. It's the order that is built on capitalist chaos, on an ongoing spiral of crisis.
This ordered chaos is huge and complex, but it is also fragile; fragile because it is built on our faith in it. The more we question, the harder the chaos cretins will work to impose this belief on us – like a sadistic mother superior.
Keep reading via Art Killing Apathy