Treasures Found on the Edge of the Road
Concentration and Self-discipline
As soon as we start our inner journey, we find treasures along the way. They are practical and positive things that happen to us precisely because we meditate.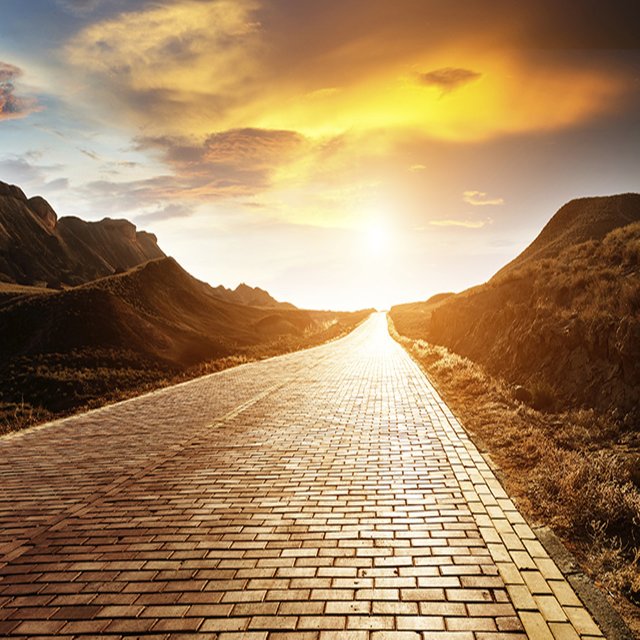 The ability to concentrate, to maintain attention on a thing, without being distracted, so that we can focus all mental capacity on it, is improved by practice. Meditation is concrentracion, a special form of conscience, that although it is relaxed, at the same time it is directed. It is concentration without tension.
Many of us were conditioned by the idea that for the concentration to be effective there must be tension. This agrees with the erroneous idea according to which everything that is worthwhile is difficult, and by deduction, what is easy is not worth it. According to that, we should tighten the muscles of the neck, shoulders and face to think well. When we were students, to show the professor that we were trying, we crunched on the table, and hit the pen so hard that the knuckles turned white.
Obviously, the problem that this implied was that we devoted our energy and attention in trying to demonstrate that we tried to do something, instead of dedicating ourselves to thinking. It seems obvious that the brain must function better when oxygen and nutrients reach it easily than when muscle tension prevents blood supply. One wonders how one could know that we really tried. As naive as that attitude may seem, the truth is that most of us developed it as children and then it continues to influence us a lot. It does not stop being curious that attention sounds the same as tension.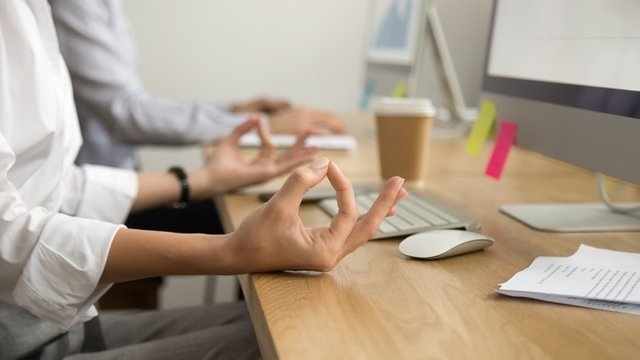 Meditation offers the possibility of freeing oneself from the habit of striving to fix attention, and allows one to practice concentration in combination with deep relaxation. As we meditate, we discover that we concentrate better if we put less effort into other things, such as squeezing the lips tightly or frowning. We try to extend this new way of being to other aspects of life.
In this way we have more energy to think and we do it more clearly and effectively. Although some people get it without using their mind a lot, most of us think that, in many cases, it is an advantage to concentrate without being distracted. Let's say that a person who reaches an advanced stage of that relaxed concentration can even do his accounts without raising his shoulders to the height of his ears.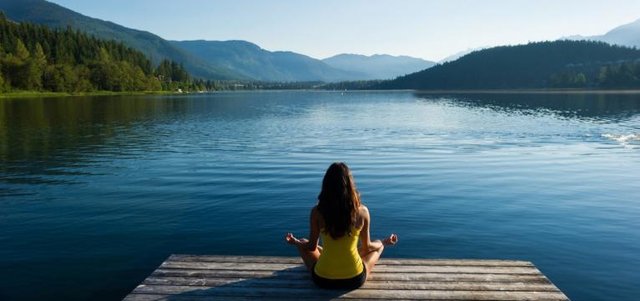 The word concentrate is derived from words that mean to be united in a center, and meditation tries to take us to the peaceful center of our being, the mountain of the center of the sea. From that quiet center we can think and act with balance and ease, instead of stress and confusion.
Self-discipline is very related to concentration. To follow a regular program of meditation, in general we must become more disciplined. Nobody forces us to be, probably nobody cares even if we do. It depends on us, and the best reason we have to decide is that it is for us. We are the beneficiaries, and it may be that the others appreciate our changes, or that they do not perceive them.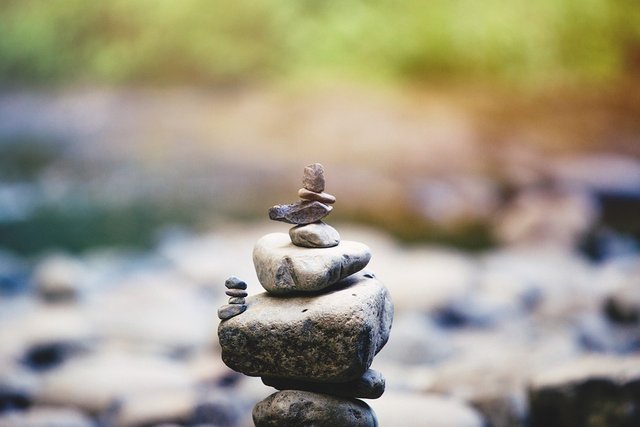 There is a potential positive circuit that feeds itself. Regularly doing meditation exercises is a way to exercise self-discipline. When you do something often, you tend to do it better and better, and with meditation the same thing happens. The exercise of self-discipline not only increases the concentration in the meditation, but also affects our daily lives, encouraging us to be a little more disciplined, organized and efficient in other facets, which in turn helps us to be more disciplined in the practice of meditation. Every time we go around we win.
Feel free to comment, I always reply and upvote all of them ...!!!
A lot of Hugs ...