Every morning, when I wake up, I'm still in some kind of dream. I haven't opened my eyes, but the water for coffee is already boiling. I do that mechanically, I even don't remember the moment when I put the water to boil. Then, I must test my brain. If I can list all islands that I can see from my balcony, it works!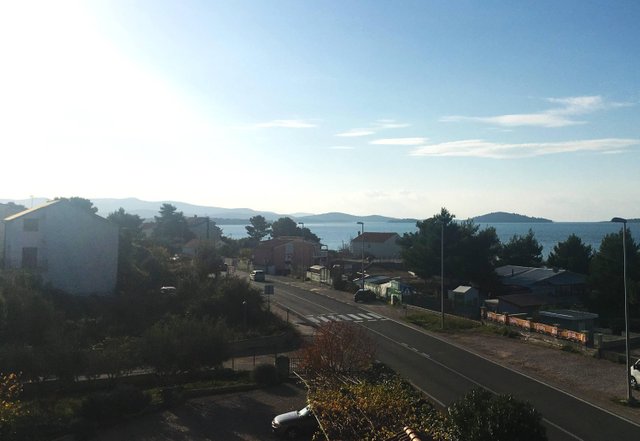 In Croatian part of Adriatic sea we have 1244 islands and reefs. Well, I see 9 of them from my balcony! All of them are far between 2 km and 4 km from my home.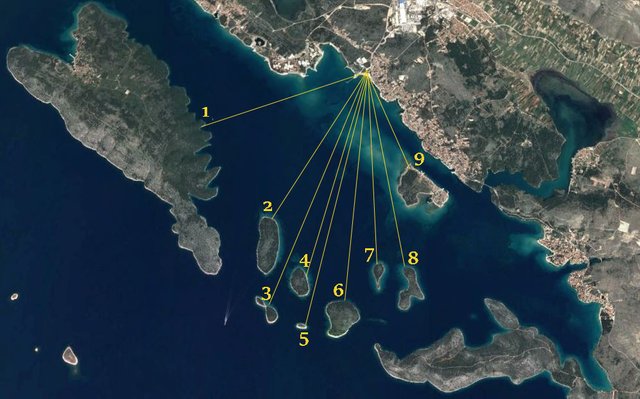 This is the list:
Zlarin
Drvenik
Dvainka
Rakitan
Mumonja
Oblik
Krbela Mala
Krbela Vela
Krapanj
Only Zlarin and Krapanj are inhabited. The rest of them are perfect if you want to take your better half to nude sunbathing. You can spend few hours perfectly alone and all things you can see are pines, rocks and maybe some abandoned monastery. Long time ago, these islands belonged to church.
These photos were taken by me and they are clickable!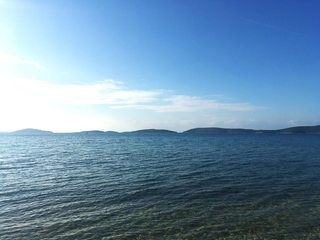 |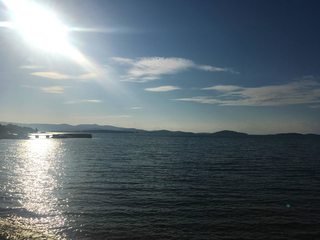 I visited these islands many times, but never with a camera or some cool smartphone, so the photos from my balcony will do fine!
You know where you can find us!;)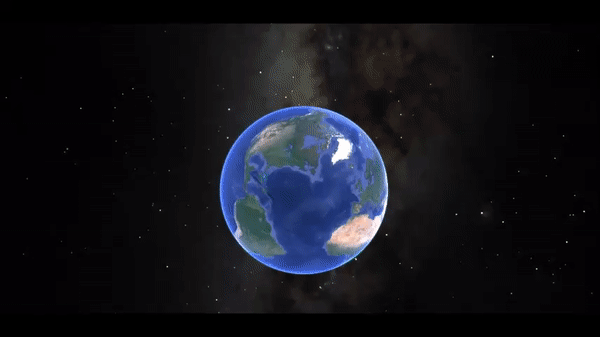 The gif and the map are courtesy of Google Earth. Photos were taken by me with my iPhone SE!
LOVE & PEACE