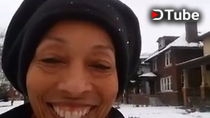 ---
Cardiovascular Disease is the number killer - WORLDWIDE. Despite millions of healthcare dollars thrown at it, it remains number one. Dr. Jewa Lea uncovers little known heart facts that can make a difference in your heart health.
Whole Heart Living Series
Day 4: NICE & STEADY?
What is HRV (Heart Rate Variability)?
We live in an energetic universe. Could how we view the heart be a part of the problem?
Join Dr. Jewa Lea as she drops some truth bombs about the heart, what it is, how it works and how you can utilize it for optimal well-being.
Check out:
http://DrJewa.com
http://DrJewaTV.com
---
▶️ DTube
▶️ IPFS