Inspiration of the week.
Never losing hope. A bright day is not made by the amount of sun shining, but rather the amount that shines from you. When it comes to life the only way to truly be happy is to always be hoping tomorrow will be better than today then you step out the door and try your very best.
​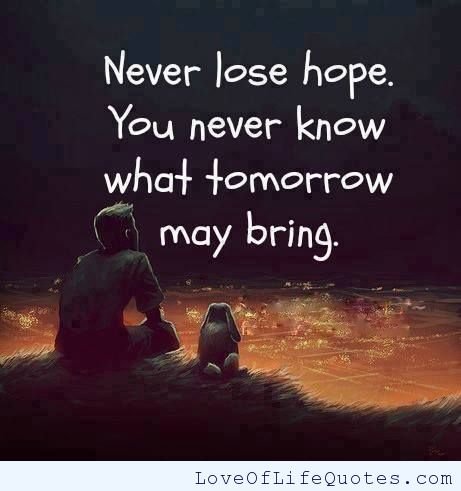 Image credit
​
@samstonehill had his account hacked recently and it was a shock to all those who know him. After a long struggle he finally got his account back. Many thanks to those people who have helped out and supported him through these times.
​
Hope can be found anywhere and everywhere. The greatest examples of hope are children, they are always hoping and even when things do happen they way the hoped it to be they still keep hope. They are forever hoping and dreaming of a brighter future.
​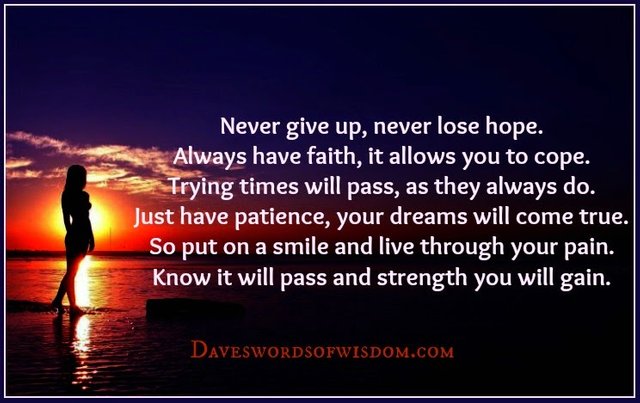 Image credit
​
For those of you who do not know, my account has been "lost" what I mean by this is that I no longer have the active or owner key to this account. My last hope is in the hard drive that was dropped, it still spins, but does not open up in a computer and when we tried doing a data recovery it stops at a certain present.
​
It is now more than a month later that I have had full access to my account and things are not looking great. Even though my last hope is in the data recovery specialist, I still have hope that in the future steemit will have a way to recover my account by proving that it is mine.
​
I hope that all of us will never lose hope in the things we love and want most in life.
​
---
Make sure to join the African community on discord: