Shadows are dancing on the wall of Plato's cave. Are they real or are they a distorted reflection of reality? If you've studied philosophy, political theory, or classical teachings, then you may know the Allegory of the Cave. If it's new, let me loosen your chains. This is some rabbit hole.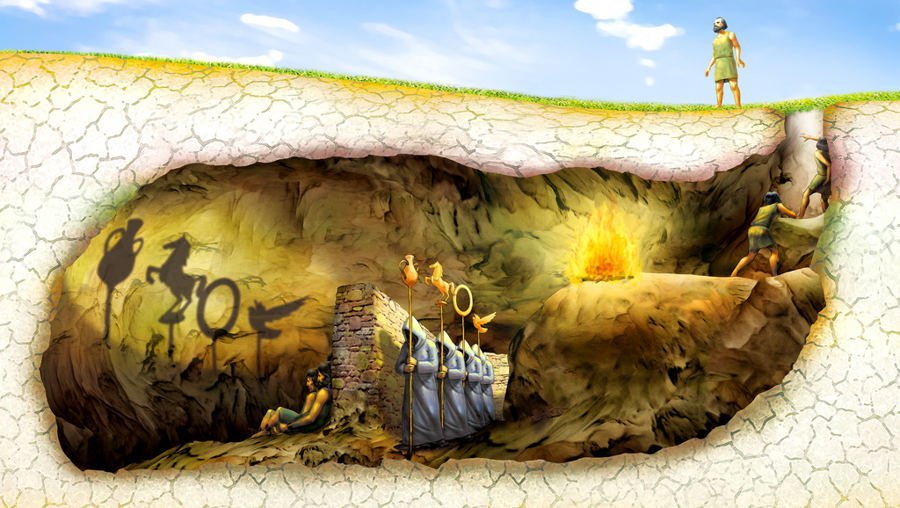 Source: Philosophytube.com.
In Plato's cave analogy, there is a fire outside that casts light on the cave wall. And one group of people, prisoners who are chained in a line facing the wall, see only the shadows on the cave wall. To them, reality consists of these shadows. And to some extent, this allegory describes the human condition, since we are dependent on our senses and we form impressions based on what we perceive, even when we have a very incomplete picture of reality.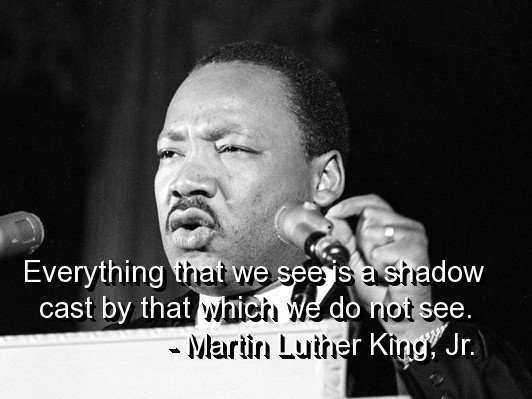 If one prisoner could break away from the chain, then he could escape the cave. Outside in the light, his eyes would adjust to seeing real people and places, not merely shadows. Of course, Plato and Socrates suggested that the escapee would doubt what he saw and then want to return to the cave. That may be true for some, but it generally seems like an elitist notion to say that only the good people can live outside the cave.
Elitism Hurts Us All
The Allegory of the Cave is elitist at its core. The upshot is that only educated people get see the world for what it is, while the less educated are stuck inside a cave of shadows. I don't necessarily disagree with this. I'd rather trust someone with a good education to run my country or my company.
What bothers me is where this leads. It leads to exclusive groups, insider clubs, and the self-perpetuating belief that the elites who run the world are better than others. A separation grows based on heredity and economic status. Different classes are created which divide people based upon wealth, race, gender, and other factors that should be utterly meaningless in today's world.
Economic imbalances persist as we perpetuate the system. Soon, we end up with severe economic inequality and a world where lack of opportunity feeds peoples' interest in extremist political ideas (sound familiar?). Meanwhile, we fail to recognize that many of our best people are stuck in the cave.
That doesn't mean everyone in the cave is worthy of leadership. But they have every right to the opportunities that have been denied to them. Opportunities include education and knowledge.
For those who have the skills to lead in any field, they should be welcomed. A true meritocracy welcomes its best, no matter what the person's background. Even from a selfish perspective, upward mobility is absolutely critical, because it helps us identify and support our best talent.
Leadership According to Netflix, Ricardo Semler, and Andrew Chakhoyan
In a recent article for the World Economic Forum, author Andrew Chakhoyan posed the question, "Is the era of management over?" He led with a quote from a viral TED Talk in which Ricardo Semler suggested: "The key to management is to get rid of the managers."
Chakhoyan then referenced the famous Netflix slide deck that was developed by its Human Resources Director and its CEO. That slide deck also went viral after Facebook's Chief Operating Officer, Sheryl Sandberg, said that it "may well be the most important document to come out of (Silicon) Valley." The key takeaway was that, as an organization's complexity grows, the percentage of high performance employees decreases.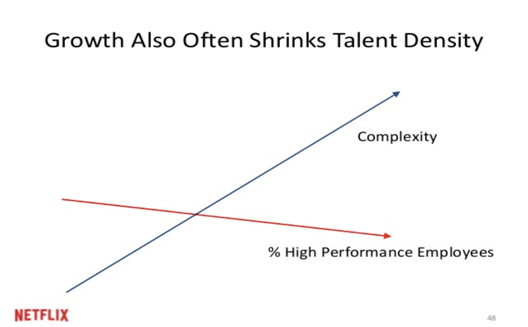 Source: Netflix.
The more managers you add, the more performance from the best workers declines. The implication is that managers can get in the way. Many employees do a better job when we trust them with the responsibility and let them get it done their own way. Netflix is famous for trusting its employees with a great deal of responsibility, from setting their own vacations to not having to submit expense reports.
The author's examples all come from Silicon Valley, which is not a microcosm of human labor. It is a white collar world. Tech companies hire highly educated employees who are highly paid to produce results. What works for Apple or Google may not be as successful for managing employees of various salary and skill levels at restaurants, banks, retail stores, schools, assembly plants, janitorial services, car dealerships, and other organizations.
Nevertheless, the idea of a "post-management era" blasts the door wide open.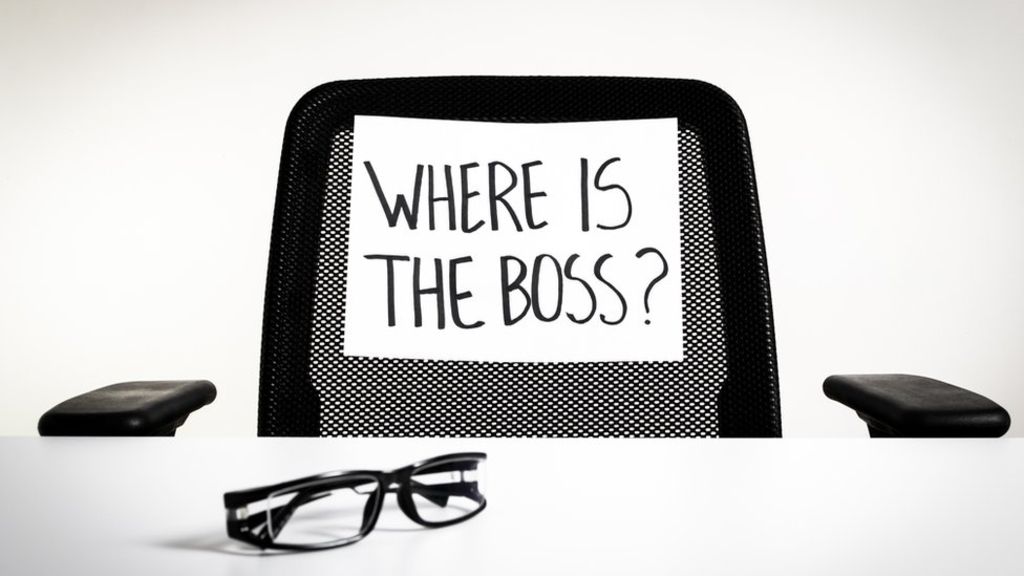 Gone fishing?
"What it boils down to," according to Chakhoyan, "is that all the work that requires supervision is being outsourced to robots and algorithms. Non-standard, creative, experimental work, on the other hand, doesn't naturally lead itself to management."
Light another fire in Plato's cave. If workers are expected to be productive, we need them to see what they are doing and understand its importance. Showing workers only their piece of the puzzle is the old model, especially if the cave's chain gang managers were laid off in favor of robots or less control over employees.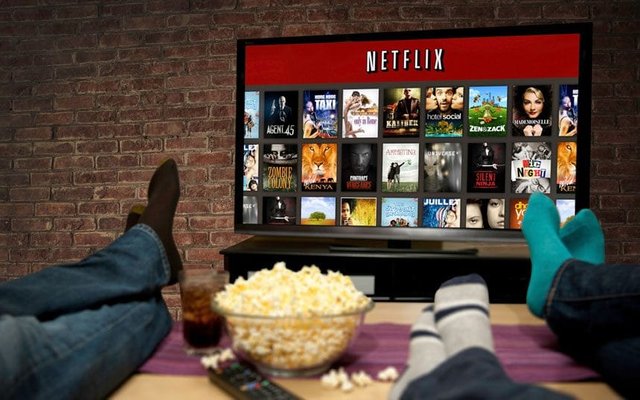 Source: Netflix.
[Those ex-managers found out no one was hiring managers, so they went off to drive for Uber or post on Steemit! Jobs will become harder to find, but hopefully the near future opens many more flexible opportunities for people.]
Star Wars Joins the Party
If we're turning on Netflix in the cave instead of watching shadows, how about choosing a movie? As soon as Star Wars: The Last Jedi is available on video, it may be an apt choice. Without spoiling the plot for those of you who have not seen the movie yet, I'll confine myself to the movie's title and what's publicly known from the movie's free trailers.
Luke Skywalker proclaims (even in one of the trailers) that the Jedi must end. And who are the Jedi? An elitist group that holds the balance of the universe in their hands. They may be more good than evil, but is their elitism good? They hold their power exclusively. Certainly, they have a skill set that is not common, but at some level, those skills could be developed in more people. And there may be people with natural skills (as we saw from Anakin Skywalker, Luke's father, before he became Darth Vader) who are not necessarily Jedis.
At my home, we had some family visiting over the holidays who had not seen this new Star Wars movie yet, so now I have seen it twice. For anyone who doubted that the # MeToo movement was taking over popular culture and exposing many years' worth of bad leadership (in the form of sexual harassment), all you have to do is look at the preview trailers before this Star Wars movie to confirm that times have changed.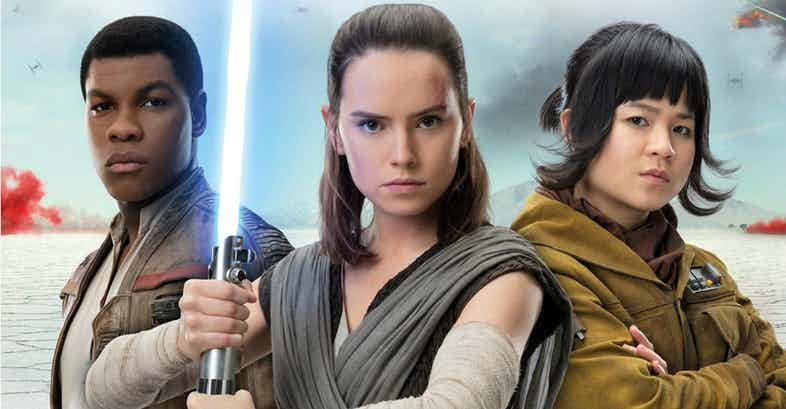 Diversity in Force. Source: Disney.
The playing field is being leveled like never before. I counted no less than three ads for upcoming movies where the heroic lead is a girl or woman. And that's not counting Star Wars itself, which has turned to a strong female heroine and a diverse supporting cast.
Popular culture is insisting that we move forward together. Giving everyone the same opportunities is not only the right thing to do. It also makes us stronger.
The cave grows brighter. It's a start. Someday, those chains will become a tourist attraction and people will pay to see shadow puppets.
Sources:
Text of the Allegory of the Cave: http://www.historyguide.org/intellect/allegory.html
Wikipedia, Allegory of the Cave: https://en.wikipedia.org/wiki/Allegory_of_the_Cave
Philosophy Tube, Allegory of the Cave: http://philosophytube.com/analogy-of-cave/
Is the era of management over? (Chakhoyan article for World Economic Forum): https://www.weforum.org/agenda/2017/12/is-management-era-over/
Netflix Culture: Freedom & Responsibility (Slide deck, including the slide image used in the post): http://www.businessinsider.com/netflixs-management-and-culture-presentation-2013-2#-1
Sheryl Sandberg on Netflix document: http://www.businessinsider.com/netflixs-management-and-culture-presentation-2013-2#-1
With apologies for my appropriation of the term "Shadow puppets", real shadow puppet theater is a long and glorious tradition in Indonesia and elsewhere, where its practitioners are true artists: