Never Under Estimate The Law of Attraction - 4 Years Ago, Conor Mcgregor Was Living on Foodstamps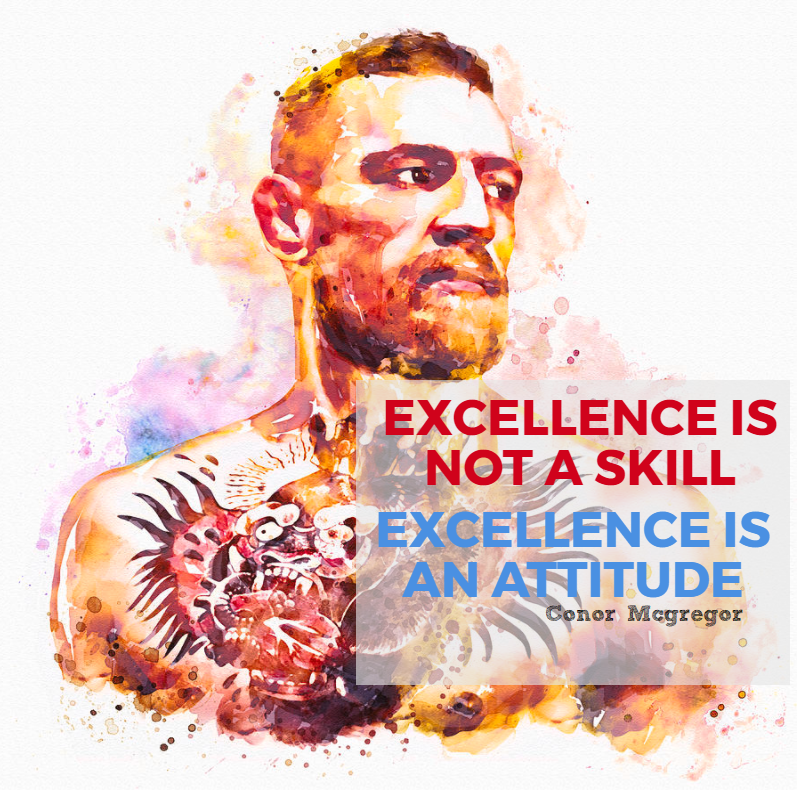 Being on the verge of unemployment, I needed some motivation. And like any rational person, I turned to Youtube. I've been binge watching law of attraction videos for the past 5 hours. But none struck me harder than that of Conor Mcgregor.
He is the living proof of what self-belief, perseverance, and hard work can do to someone's life. 4 years ago he was living on food stamps and working as a plumber while he trained for his dream to become a professional MMA fighter. On August 26 he will be fighting Floyd Mayweather for a potential $100 Million pay day. Literally 0 to 100 in 4 years.
In an interview he gave in 2013, way before any of the success he has achieved, he said that he was to become a two weight division champion. And that he already envisioned every second of the journey. Playing it over and over again in his mind.
Fast forward to 2016 in UFC 205, Mcgregor defeated defending champion Eddie Alvarez to become the first and only 2 division world champion in the history of the UFC. As he always says, "If you can see it in your mind and you have the courage enough to speak it, it will happen."
The level of dedication he has to his craft and the level of belief he has in the law of attraction has inspired me to aim for impossible goals. I am currently 25 and on the verge of being retrenched from my work. I will put it out there, that by the time I reach 28, I will be a millionaire.
---
I encourage everyone to believe in yourselves and to reach your impossible dream. Comment below the impossible goal you wish to turn into reality.