Friends And Family
How will life taste like without friends and family?

Certainly, such a life will be dull, and most likely end up in despair and regret. Sadly, many a people try to gain satisfaction from their work (or businesses) at the expense of their relationship with friends and family.

Fine, it's good to make money by simply working or doing business(es), but trying to make money without experiencing life with friends and family can be more suicidal than anyone can think of.

The reason why Walt Disney discreetly warns everyone who wants to enjoy life, with his quote:

"A man should never neglect his family for business."

Work (or business), family and friends are very crucial elements in an individual's life, but the two latter make the first more fun and rewarding.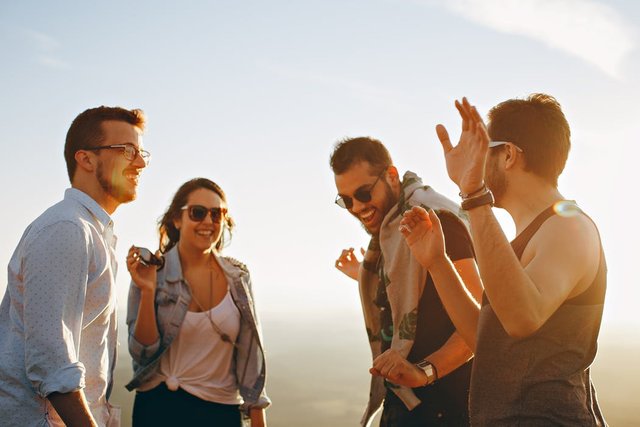 source
Life is all about relationships. And as It were, life keeps providing us the opportunity to meet new people. But we must register it in our consciousness that maintaining relationships, especially good ones is the main thing, and not just creating them.
"You can make more friends in two months by becoming interested in other people than you can in two years by trying to get other people interested in you."
~Dale Carnegie
You can make friends, but sustaining the relationship is the real deal.
In a world that requires some level of ruggedness, it's true that many of us are scared of caring too much or being seen as weakling.
As observed by Eleanor Roosevelt,
"We are afraid to care too much, for fear that the other person does not care at all."
Apparently this fear can lead to the "me me" mentality in a person, as opposed by love, which is a very compulsory string that binds families, and makes friendship to truly thrive.
Family and friends are a jewel in our lives that we all must learn to cherish and nurture in the most subtle ways we can.
Let me leave you with this:
"Walking with a friend in the dark is better than walking alone in the light."
~Hellen Keller
Thanks for reading.