Sharks with laser beams, that's what I'm talking about!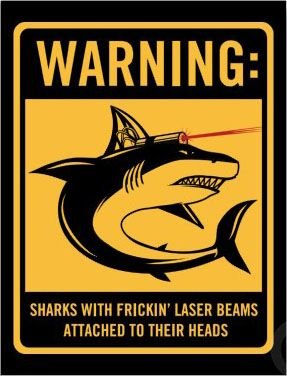 Dear minions,
Sometimes I wonder why my lawyers are so fussy to know about all my business ventures before I launch some new scheme for world domination.
... Then I attach laser beams to some frickin shark heads and I get it.
So to avoid any lawsuits, here is a handy warning sign to look at before you get zapped and eaten.