I'M HOLDING YOU HOSTAGE FOR ONE HUNDRED BILLION STEEM!!!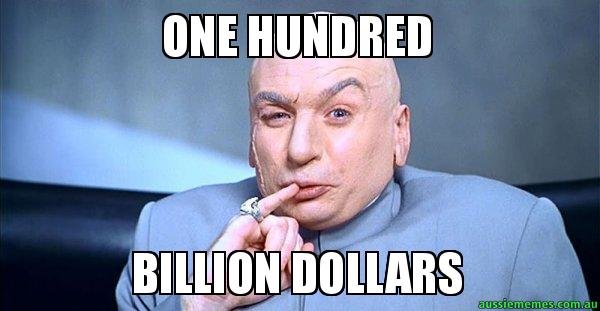 Dear minions,
Look, when you decided to follow the world's most up-and-coming supervillain you knew this was bound to happen at some point...
Now, I realize this is a sort of virtual made up hostage situation so incentive to give into my demands may be somewhat subliminalized. Oh well. Can't blame a guy for trying.
So here's the deal. I need one hundred billion Steem.
I have 300 followers, so really that's only 333,333 each. I'm happy to take installment payments or 47,619 Steem Monster cards as a substitute.
The problem is it costs a lot these days to feed my alligators...
Back in the day you could just wait for someone to fall into the moat and get eaten and the Gators would be good for a week. Now a days, my liability insurance has gone through the roof from all the lawsuits from angry relatives who aren't happy their genetic counterparts got eaten and they think it's somehow my fault.
Let's not let the Gators starve...
I feed them noodles with a pitchfork, but man can they ever eat a lot of noodles. I guess if you imagine how many noodles you could stuff into a person, that's how many noodles each alligator needs to eat each week...
So anyways...
Send me 333,333 Steem or 47,619 Steem Monsters and I'll release my hostages!!! Mwahaha!
If you don't, just know there's a hungry alligator out there somewhere who didn't get his noodles!!