Two Solar Eruptions, Cosmic Crab, John Coleman
The last 24 hours on the Earth Facing disc were mostly not noteworthy. However, on the departing edge, the former sunspot group teamed up with a far edge plasma discharge to create a nice light show and solar flare and a coronal mass ejection (CME) that won't affect Earth much at all. The lack of effect was shown in calm solar winds and the Planetary K-index in high, but still green levels.
Earthquakes of note
Space objects
The Near-Earth Object (NEO) database has 10 objects, after today, that were all initially spotted within the last week. Whether or not more will be added in the next few days, we don't know. Today's NEO was first spotted in 1993 and will pass by safely at a distance of over 3 million miles.
NASA's All Sky Fireball Network
They call it ASGARD, as in Asgard from Norse mythology and the protective aliens in the TV show Stargate.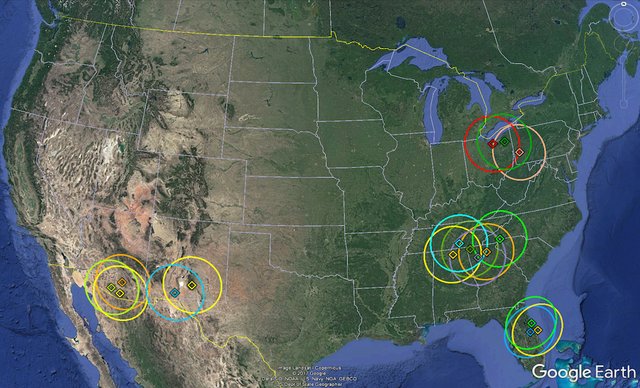 ~ source: https://fireballs.ndc.nasa.gov/
Other news
They flew a plane with instruments and the radiation levels dipped at the unexpected location.
Is Earth's "radiation equator" offset from the geographic equator? Very likely it is. Earth's magnetic field is tilted with respect to Earth's spin axis and, moreover, there are many inhomogeneities in our planetary magnetic field that may create radiation zones of interest in unexpected places.
Since this is the first time they noticed this, now they have to figure out if the "radiation equator" changes.
~ Ben Davidson (Suspicious0bservers ) at
SuspiciousObservers.org
I am
not affiliated
with Ben Davidson or his work. I am a subscriber to SuspiciousObservers YouTube channel.
Space Weather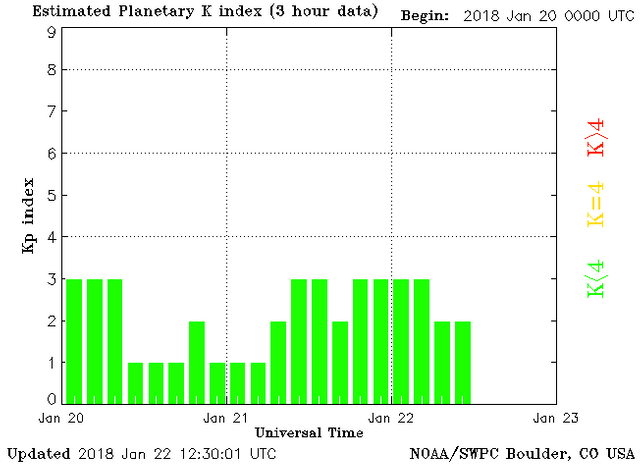 Source:
http://www.swpc.noaa.gov/products/planetary-k-index
Asteroid Watch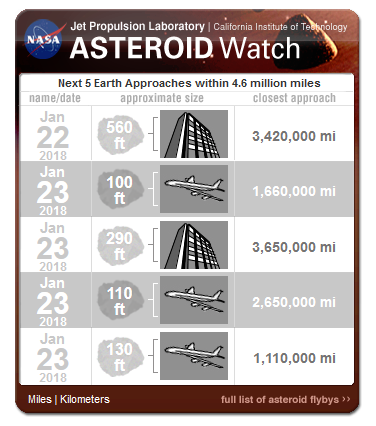 Average distance between Earth and the moon is about 239,000 miles (385,000 kilometers).
Source:
https://www.jpl.nasa.gov/asteroidwatch/
Close Approach Database
Source: https://cneos.jpl.nasa.gov/ca/
---
Let the positive energy sing!

More Power to the Minnows!!


Trading on Bittrex and Binance
HODLin'
Stellar Lumen(XLM) -- Cardano (ADA) -- Digibyte(DGB)