My Cat Passed Away Yesterday 6.21.2022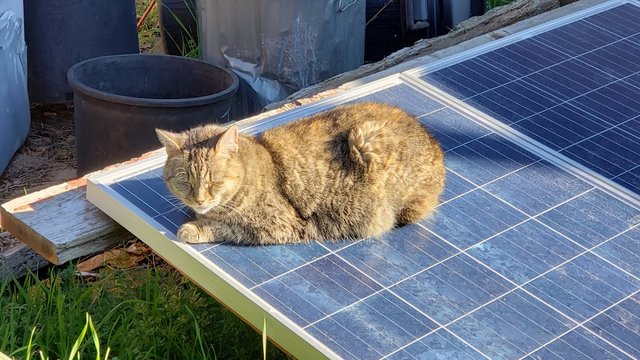 I dug up this picture of my cat I took on January 27, 2022, I called her, Kitty, though when I got her from the Pets and Pals place, a no kill animal shelter back in September of 2012, her name was Mara.
I didn't like that name, so I just called her Kitty. I think she liked that name to as when I used to call her in, she would run to me as I called out, Kitty.
Maybe I am writing this cause I know that it is hard to lose a pet, just like it is hard to lose anyone you are close to. Writing can be a healing way of getting through some stuff.
Yes, listening to sad songs and writing. Well, I used to say, that I am writing for my own therapy, cause I sure can't afford therapy. Heck I can barely afford the gas for my vehicles.
When my cat was young I would be amazed at her energy, she would run to my back fence and climb straight up it.
One time I was looking up my orange tree and she was up there for some reason, then a mouse fell down and even used me to break its fall. My cat was after that mouse up in the tree and that mouse got away.
Oh well, my cat always had lots of food.
Here is another picture of my Kitty taken on November 22, 2020.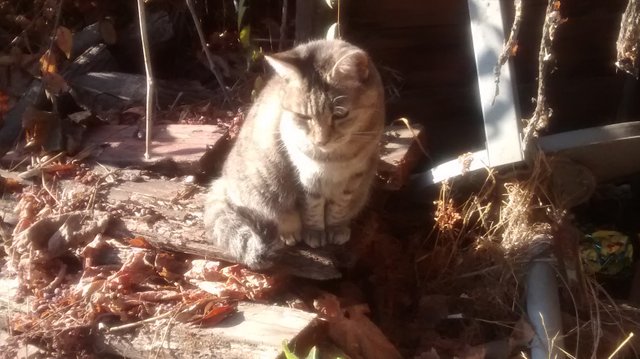 I used to hate it when she would bring in a live mouse or rat into the house and over the last 10 years that I have had her she would bring in mice, rats and even a lizard.
That lizard she brought in, she didn't even eat, I found it the next day hiding under one of my sox. I picked it up and put it outside. There lizard you can live another day. Just don't get caught by my cat again.
So here I am writing and usually my cat comes around and tries to walk over my keyboard. Well, today I don't have to worry about my cat walking on my keyboard.
Actually tears are flowing as I write. It is good for me, as I know I have to talk about it, so I can heal.
My mom tells me that my cat was a good cat and she lived a good life.
When I picked up my cat from Pets and Pals back in 2012 I figured she was about 2 years old at the time and now I have had her about 10 years now. So my cat would be about 12 years old. I just looked up the lifespan of a cat and it says, from 10 to 15 years old for an indoor cat.
So my Kitty is within that range.
My Kitty was a good Kitty and I will miss her.
Let's end with a scripture, as it is written, A righteous regardeth the life of his beast: but the tender mercies of the wicked cruel. Proverbs 12:10.
If you enjoyed this blog, please upvote and follow.
Thank you, David.
Images are mine, first picture was taken with my Samsung Galaxy Note 9 and the second picture was taken with my Moto G.