Life in Taipei: Month 17 台北生活:第17月
What I did this month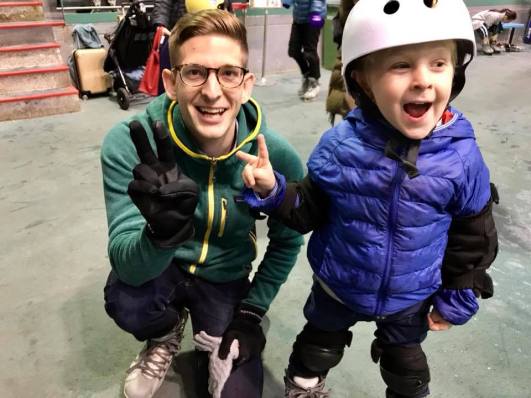 I have been absent from the internet in the form of blogging, the reason is short and simple I've been writing my thesis proposal. I just finished my thesis proposal and turned it in, now I have to wait a couple of weeks to defend it in an oral defense.
我在網路上没有以博客的形式出現,原因很簡單,我一直在寫我的論文提案。我剛剛完成我的論文提案並把它交出來了,現在我要等上幾個星期來為它辯護。
Now that I have a couple of weeks of downtime I can spend some time writing and working on my blog. So the during the last month of the year I have been focused on school, family, and strength training for rock climbing.
Along with those things I have had some chances to to eat at some great restaurants and have coffee at some good cafes. Below are a few that I found to be the best of the ones I visited this month.
現在我有幾個星期的休息時間,我可以花點時間在我的博客上寫作和工作。所以在這一年的最後一個月裡,我一直把注意力集中在學校、家庭和攀岩的力量訓練上。
除了這些,我還有機會在一些很棒的餐館吃飯,在一些好的咖啡館喝咖啡。以下是我本月訪問過的一些最優秀的作品。
Best coffee shops and cafes
Fix coffee & some more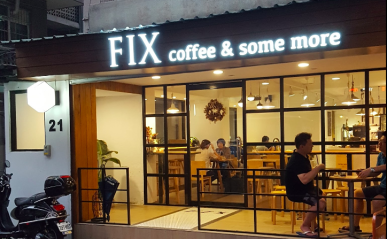 I had been wanting to try this coffee shop for the longest time, and finally got to try it. My conclusion is they have good Tea and coffee, but it is a little pricey, especially if you want to try one of their non house blend coffees.
Best Restaurants
khanakhazana 饗印印度料理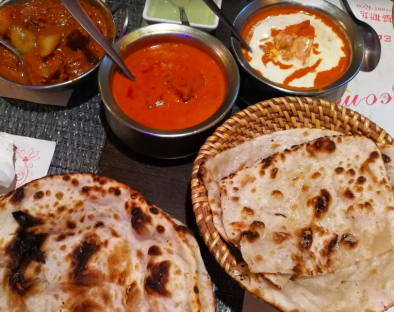 This is another one of the great many of Indian restaurants in Taipei. It is a little bit more expensive, but the quality, atmosphere, and very kind and attentive staff make the price much more worth it. I can vouch for the curry, naan, and most of the menu since I basically tried it all :).
Mamak檔 星馬料理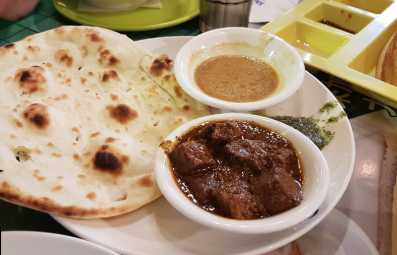 This is one of the only Malaysian restaurants in Taipei, so it is already worth it. But this is the best one I think of all of the rest. It may have recently gotten more hipster, and crowded but there is a reason for that! This place is amazing, you can get some great Malaysian food and drinks that you cannot get anywhere else in Taiwan here and at a fair price.
Cocorico小食店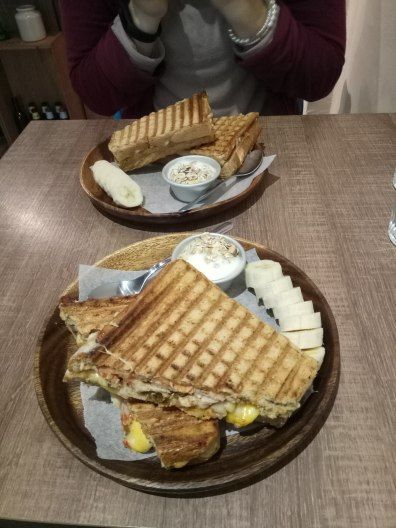 This place is tucked away down a small alley, but worth the venture down. The great priced sandwiches, with very creative combinations of drinks and sandwiches makes this place one of my favorite lunch spots in Taipei.
The Rest
Besides the coffee shop and restaurant hopping, thesis writing, rock climbing, and holiday spending with my family the rest of the month has been trying to destress. I hope to continue to be able to get the time and motivation to continue my blog writing starting in the beginning of next year. Merry Christmas, and happy holidays.
除了咖啡店和餐廳外,我的論文寫作、攀岩、和我的家人在這個月剩下的時間裡都在努力減壓。我希望能繼續有時間和動力繼續我的博客寫作從明年初開始。聖誕快樂,節日快樂。
-Dashingtraveller