Gusto Pizza- My Favorite Pizza in Taipei (我在台北最喜歡的披薩)
Pizza is something that seems to connect people from all walks of life, no matter the language, culture, religion, or creed. That is one of the reasons that makes it my favorite food. Since I love and eat pizza so much, I have been to a lot of pizza places. Today I want to share with all of my readers my favorite pizza place in Taipei, and all of Taiwan.
Gusto Pizza is run by a friend of mine named Bilal. Bilal comes from the UK, and he knows what pizza should be.
披萨似乎可以将人们从各行各业中联系起来,无论是语言、文化、宗教还是信仰。这是我最喜欢的食物的原因之一。因为我很爱吃比萨饼,所以我去了很多比萨店。今天,我想和所有的读者分享我最喜欢的披萨店在台北,以及所有的台湾。Gusto Pizza是由我的一个叫Bilal的朋友经营的。比拉尔来自英国,他知道披萨应该是什么。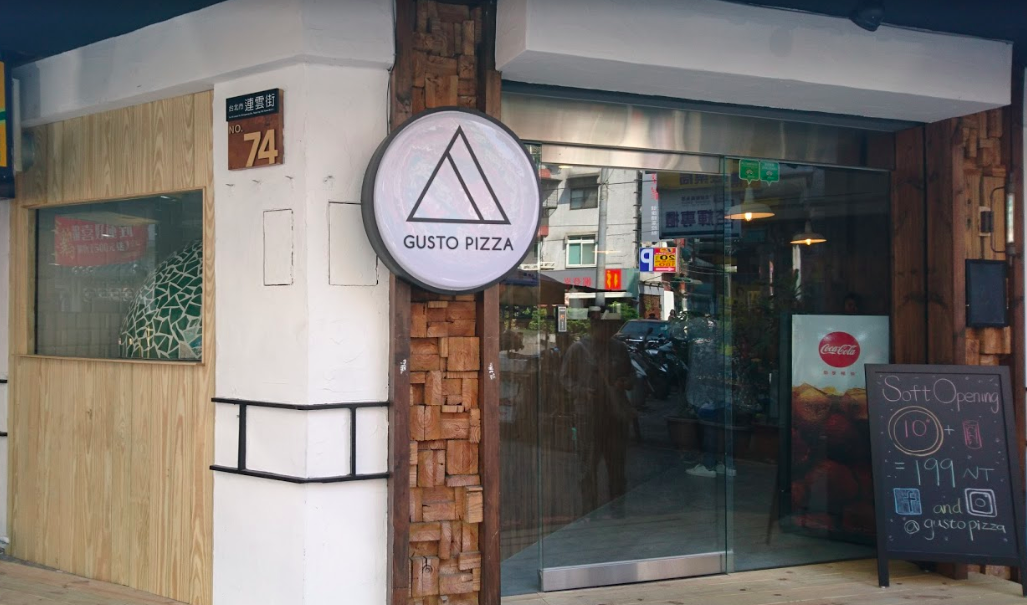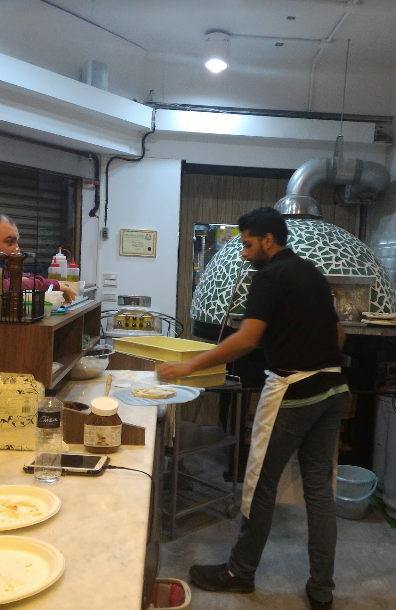 Bilal showing this craft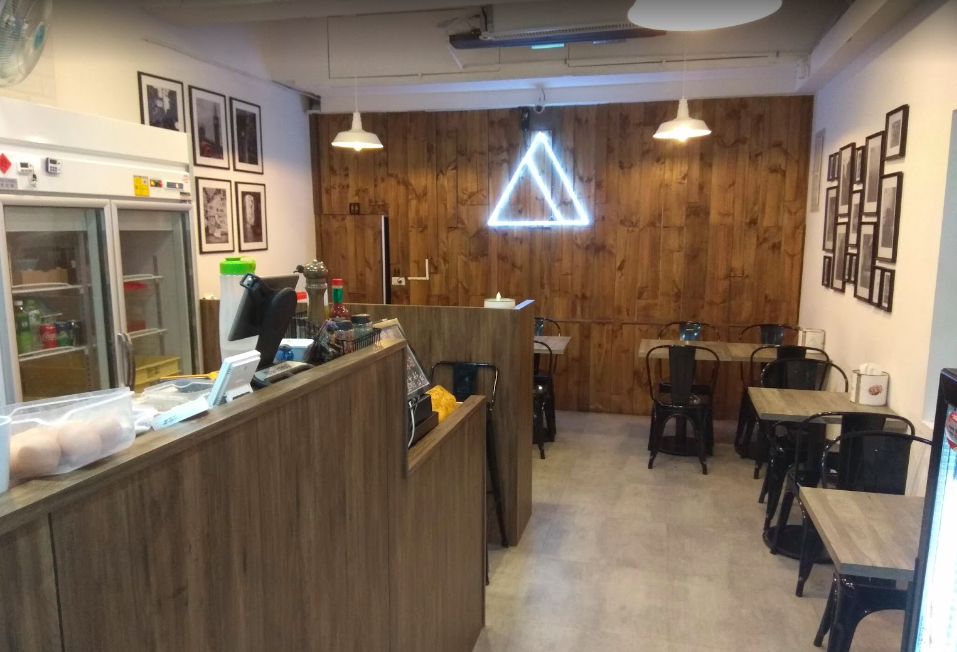 The restaurant is pretty small, but it holds a charm, with a washroom hidden door in the back
这家餐厅很小,但它很有魅力,后面有一个卫生间。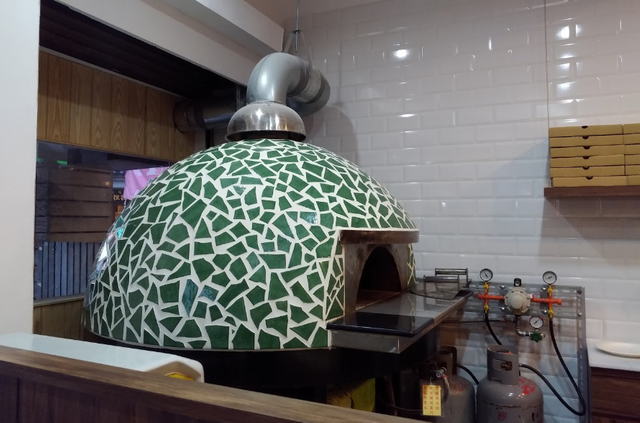 Probably my favorite part of the restaurant, the oven :)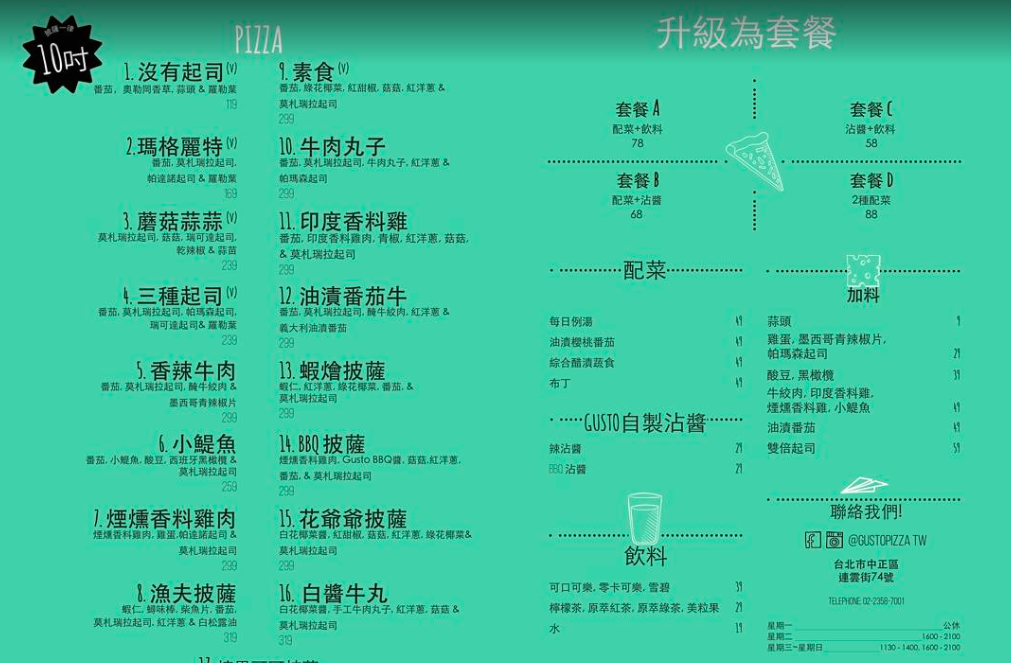 The menu, p.s. they also have English menu and Bilal of course speaks English and his staff does as well, so no worries on that part.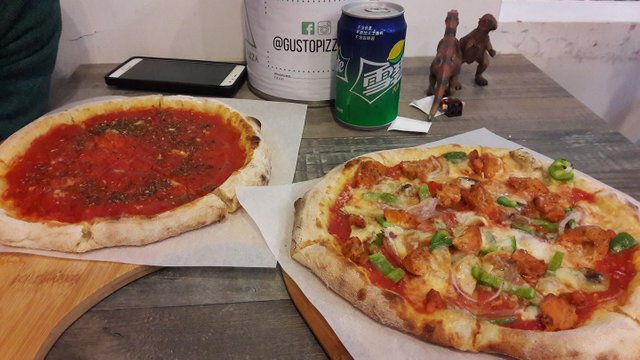 The pizza is heavenly, the crust the hardest to make on the pizza is crisp & crunchy. The sauce tangy and sweet, sooo perfect. As you can see in the picture on the right, the pizza is good enough to eat without any cheese, which is impossible to say for other places... The menu is extensive and well priced ranging from 119nt to 299 nt.
I highly recommend you visit this place, I basically live here. It doesn't help my addiction that I only live about a 3-5 minute walk away.
披萨是神圣的,披萨上最难做的是脆脆的披萨。酱汁又香又甜,非常完美。正如你在右边的图片中看到的,披萨很好吃,没有起士沒問題。另外披薩店这是不可能的。菜单广泛,价格合理,从119nt到299 nt。
我强烈推荐你去这个地方,我基本上住在这里。我房子只3-5分钟走路,这对我的网瘾没有帮助。
用餐資訊 ☟ ☟ ☟ ☟ ☟
名稱 : Gusto PIzza
地址 : 台北市中正區連雲街74號
電話 : 886 2 2358 7001
開放時間 :
MON : 公休
TUES. - 4:00-9:00
WEN: - FRI. : 11:30 - 2:30, 4:00-9:00
SAT. - SUN. : 11:30 - 2:30, 4:00-9:00