I got hired! [Update about me!] (short post)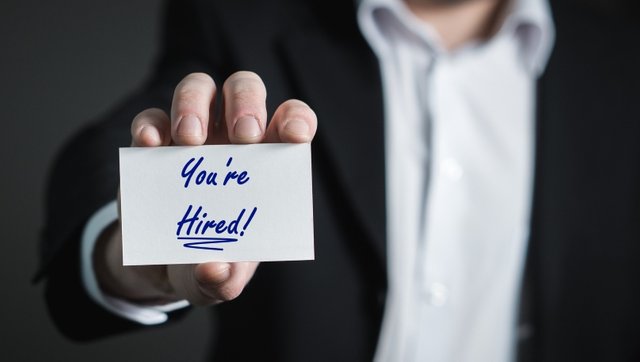 Update for you guys!
I really just wanted to share with everybody what I have been up to the past few days and the reason there haven't been any blog posts from me for 2 days. The reason is a company reached out to me and wanted me to write some articles for their site! This is the first time people have reached out to me with an offer that really shows how my work is appreciated.

I could not be happier!

Does that mean you are done with steemit?
Not a chance! I am not done with steemit what so ever, steemit is a great way to promote yourself in the crypto space and I do not intend on stopping! I am still aiming for daily uploads but it will not be in the coming month. there will still be 2-4 posts a week or more. however, I now have to write 1-2 articles each week for this company and I also have exams coming up with school so i will take it a bit slower over the next months time.

I really just wanted to update everybody that is following me as you all deserve that. I hope to have a new article out tomorrow take care everybody till then!