We then came across this sign for Lago Chico, which means small lake, the land had started to flatten out, and we were in a forest of monkey puzzle trees.

The climb up to this point had been mountainous so it was a relief to reach flatter ground, and the prospect of a lake to cool down in.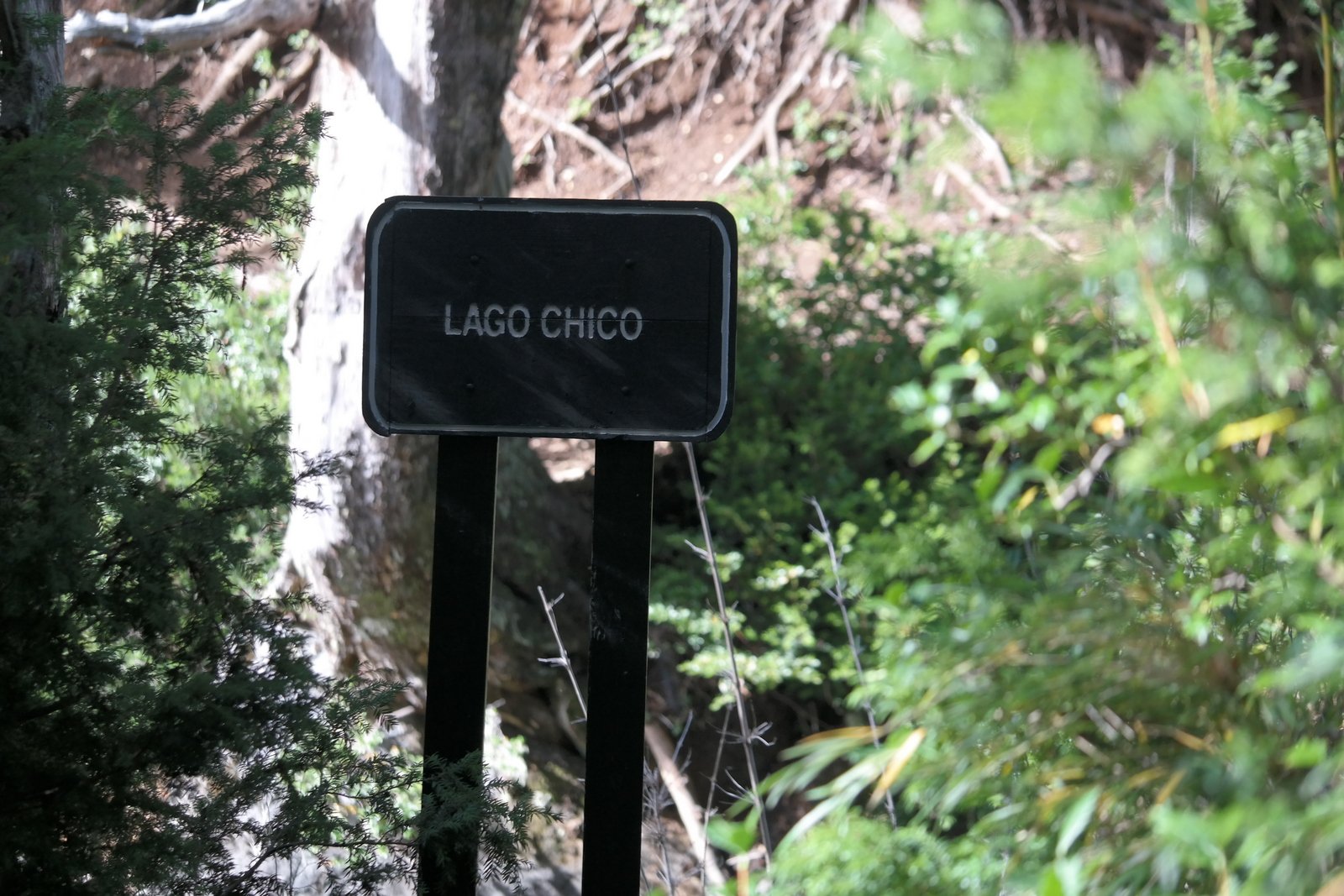 After crossing a rickety old bridge across the lake we got our first view of the autumnal colours and the lake itself.


I've seen pictures of this lake in the summer and the colours are totally different. The browns and oranges that you see here are replaced by thick vivid greens.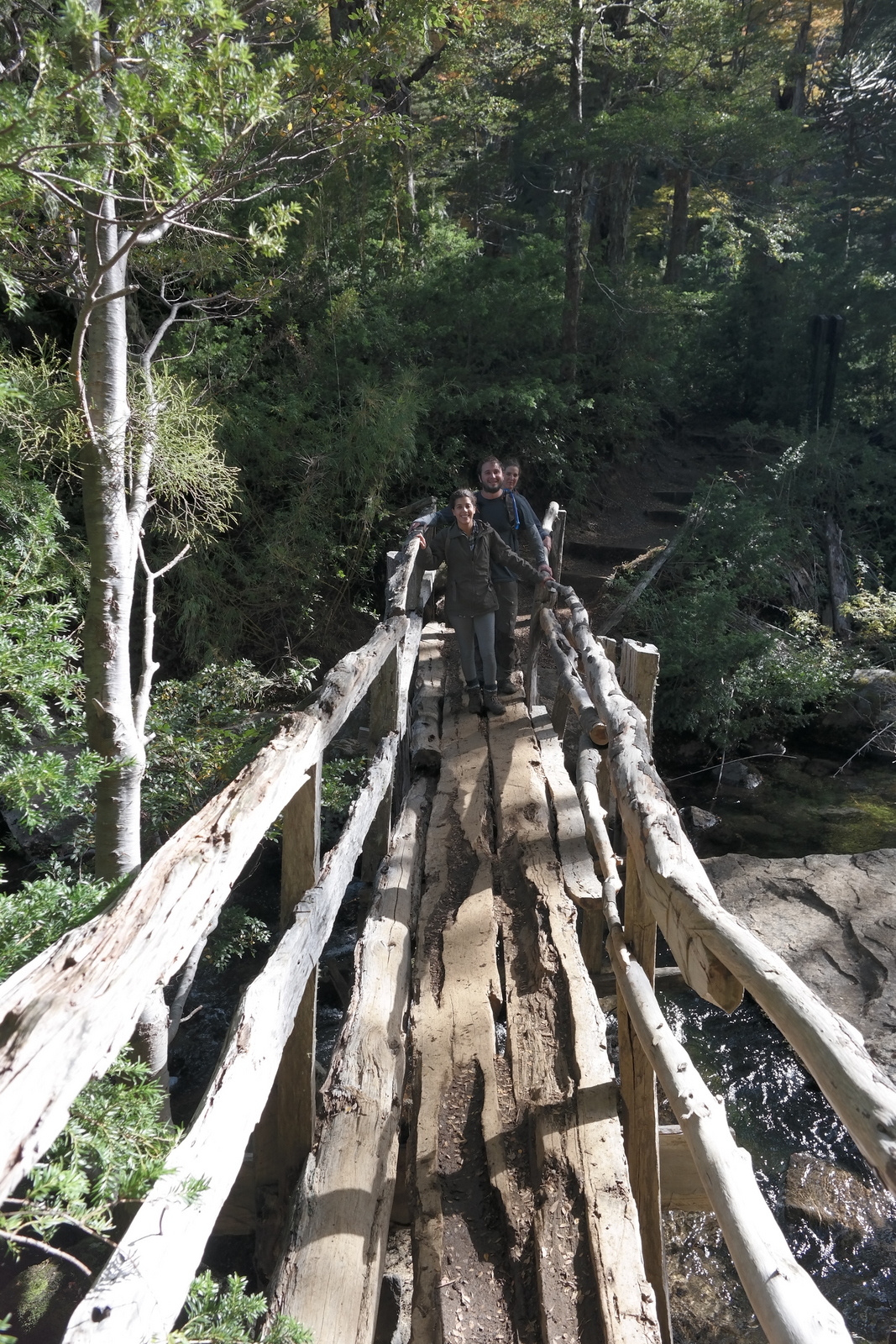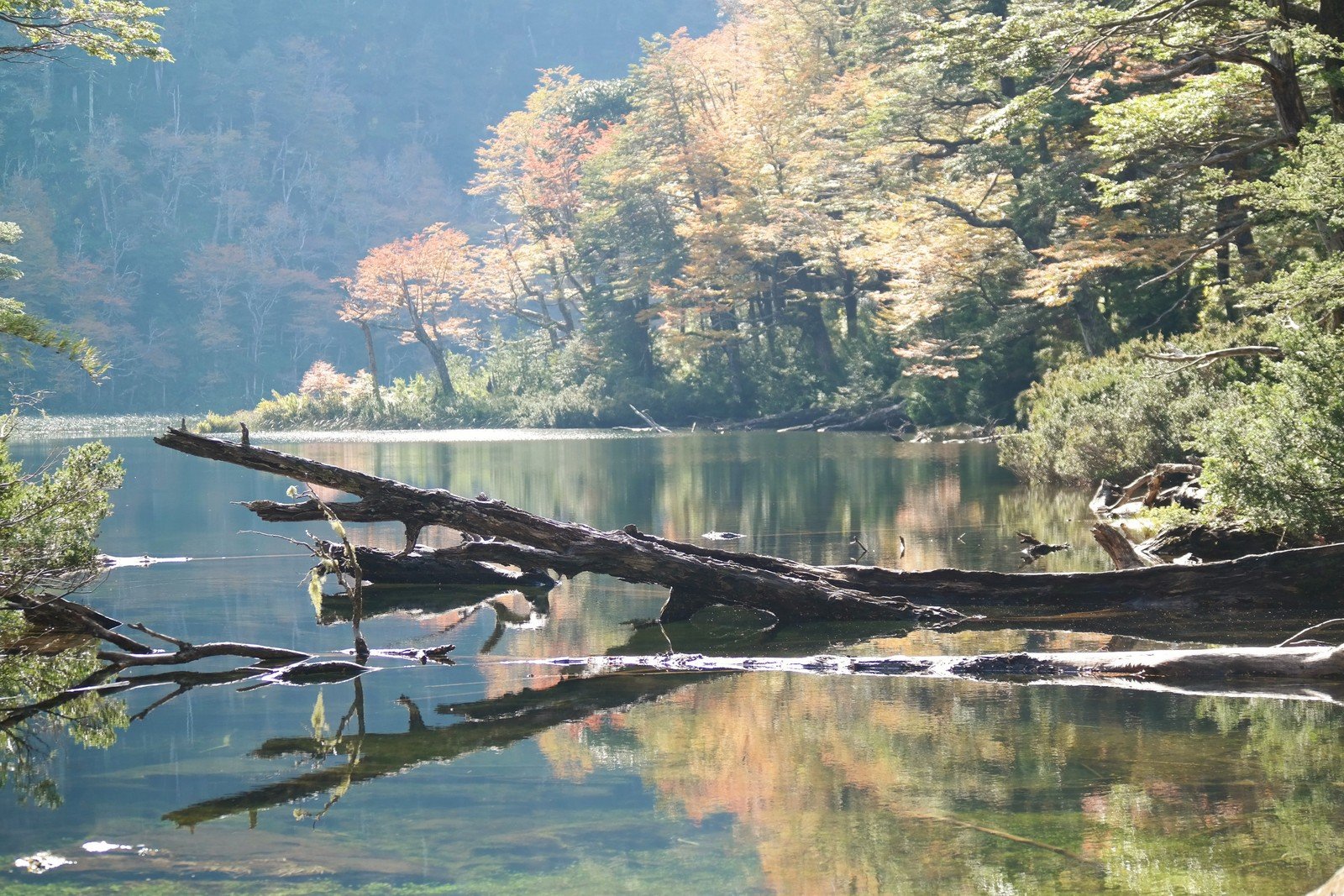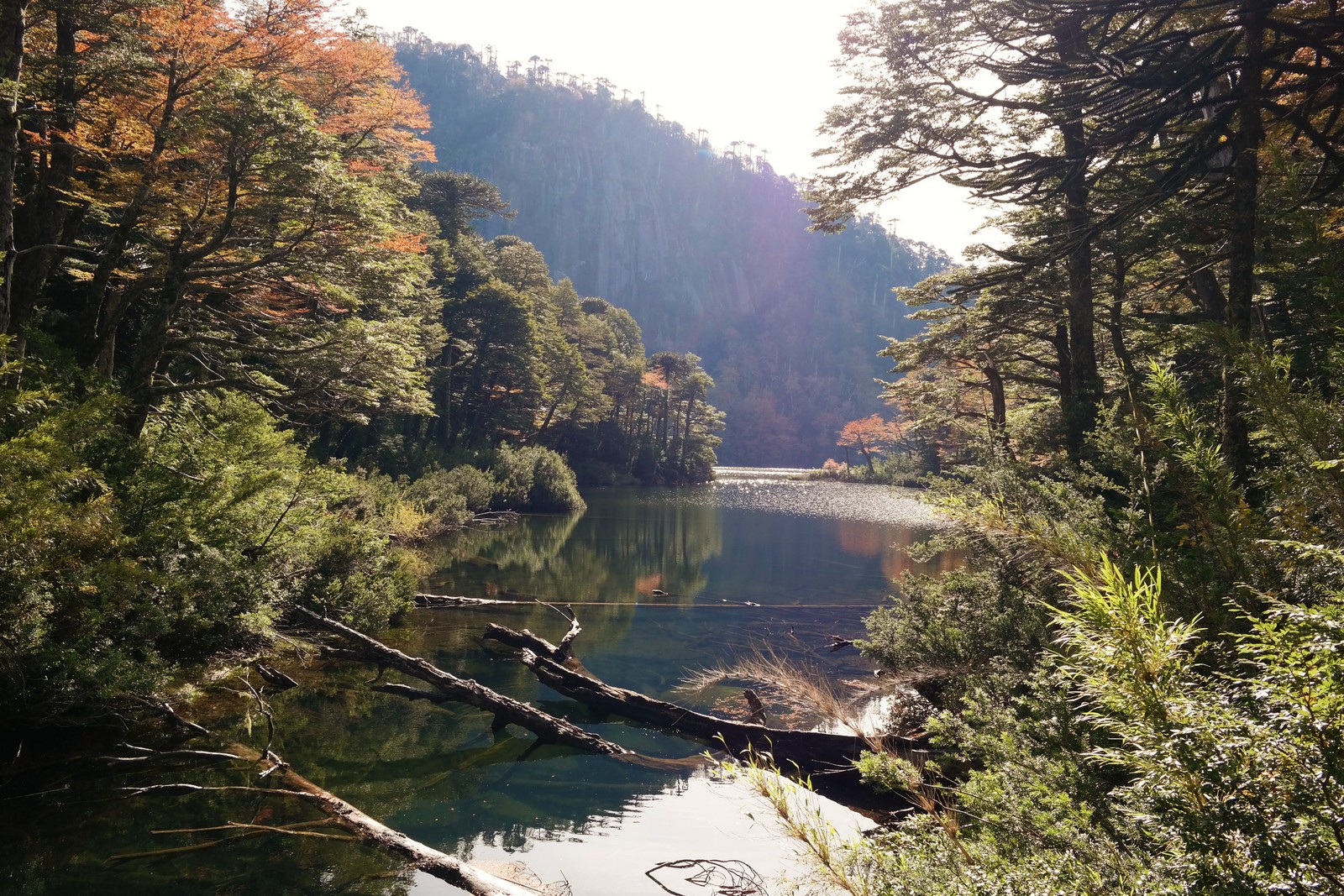 I tried to get a few photos that gives you an idea of just how crystal clear the waters are around Chile. The reflections and the different colours from the trees surrounding the lake are all reflected creating a really idyllic perfect postcard setting.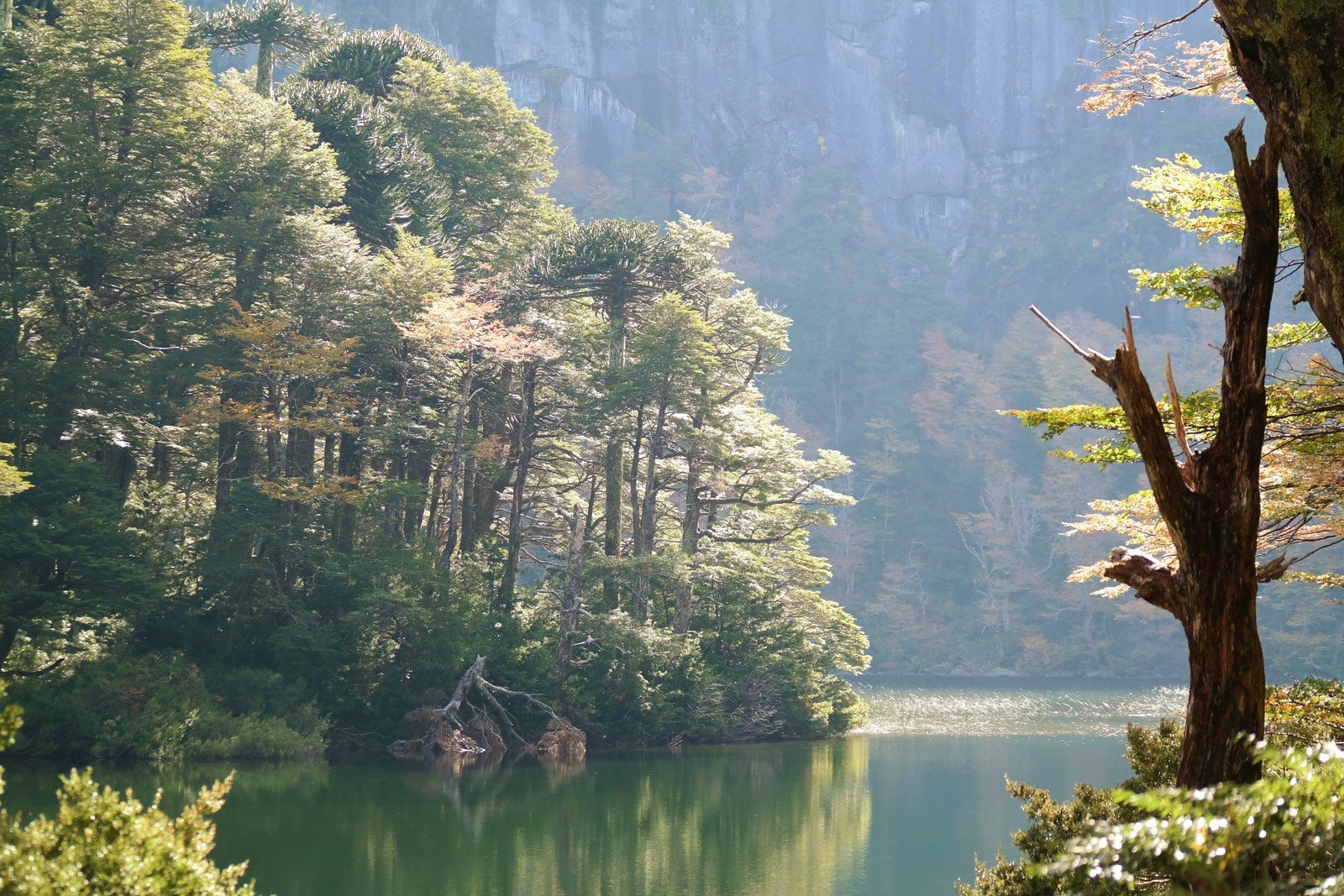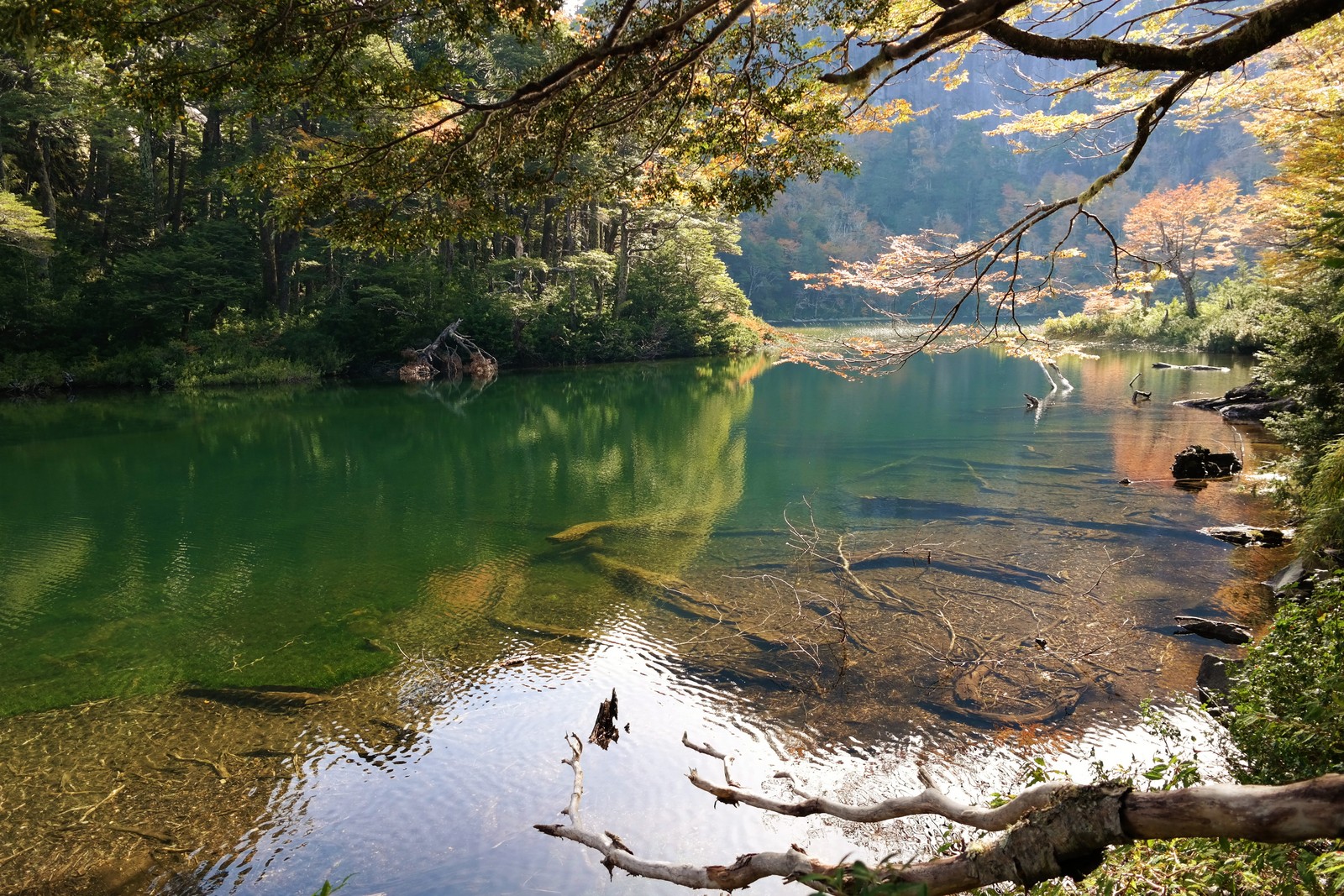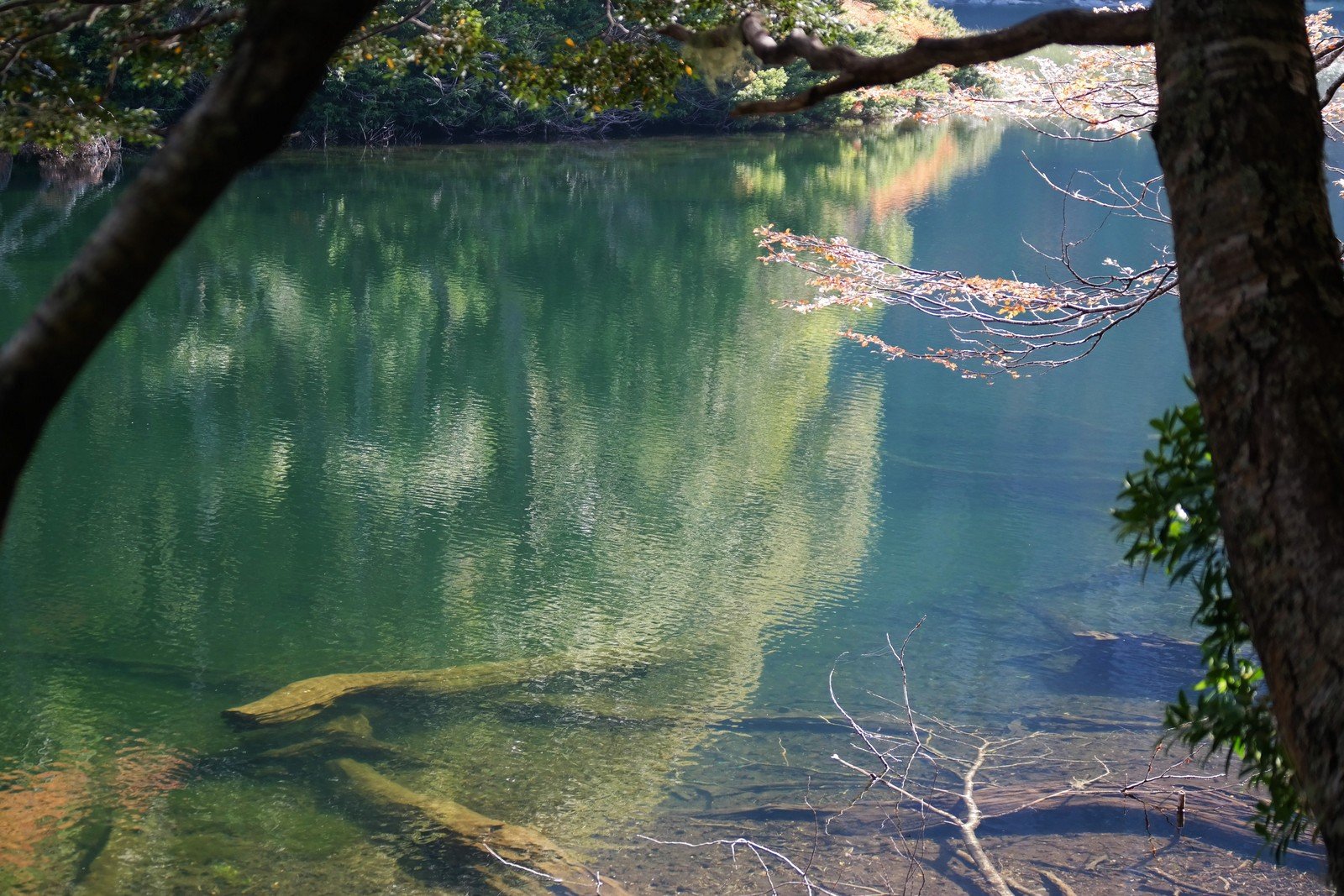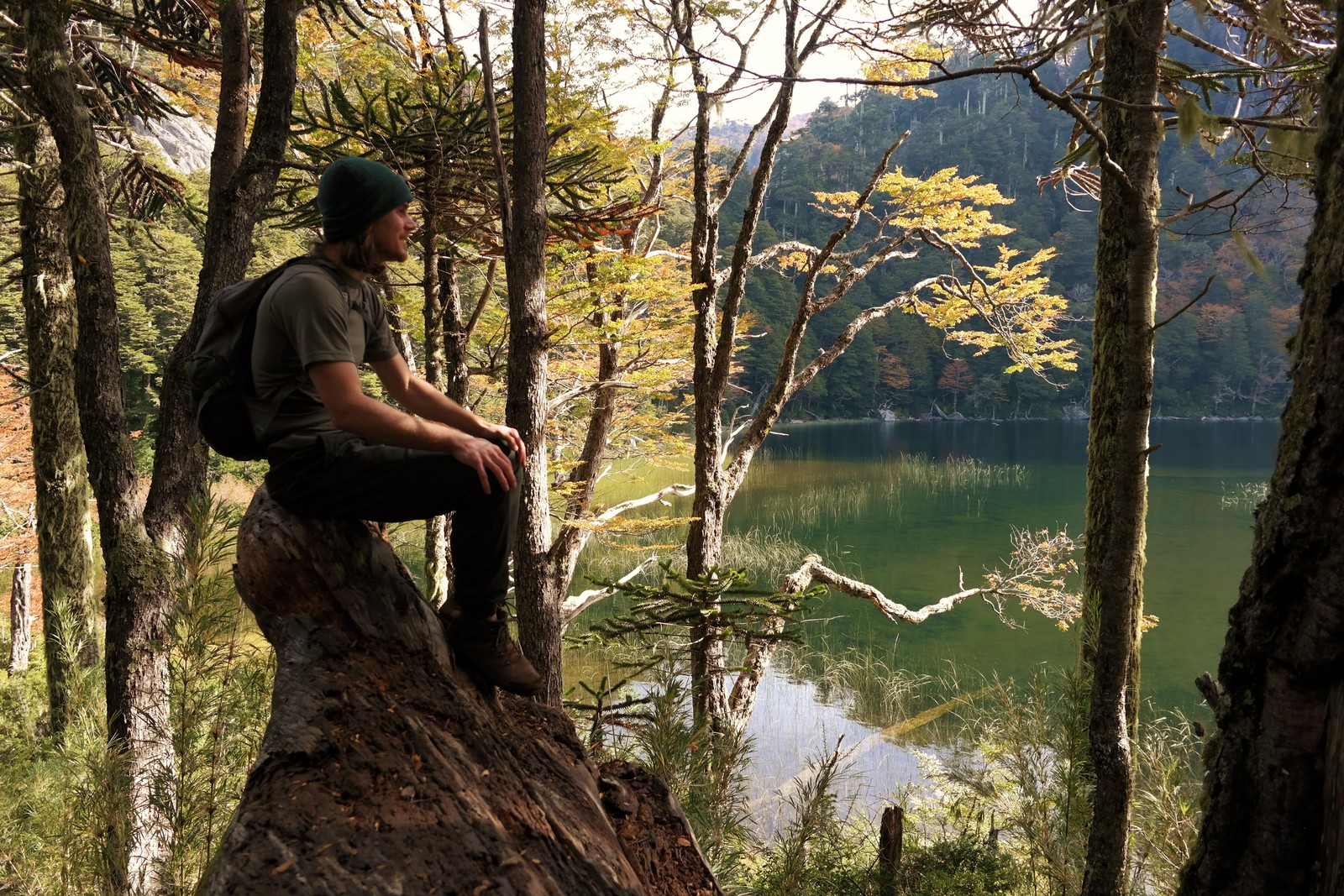 Admiring the view before heading to the green lagoon