I've spoken so much about the native monkey puzzle tree and despite seeing them all over Chile this was my first time up close with a fully grown one.


This species is described as a living fossil which should give you an idea about the longevity of the species. Standing up close I was in awe, and could really sense the age of this beautiful tree. There are trees in this forest that are over two thousand years old.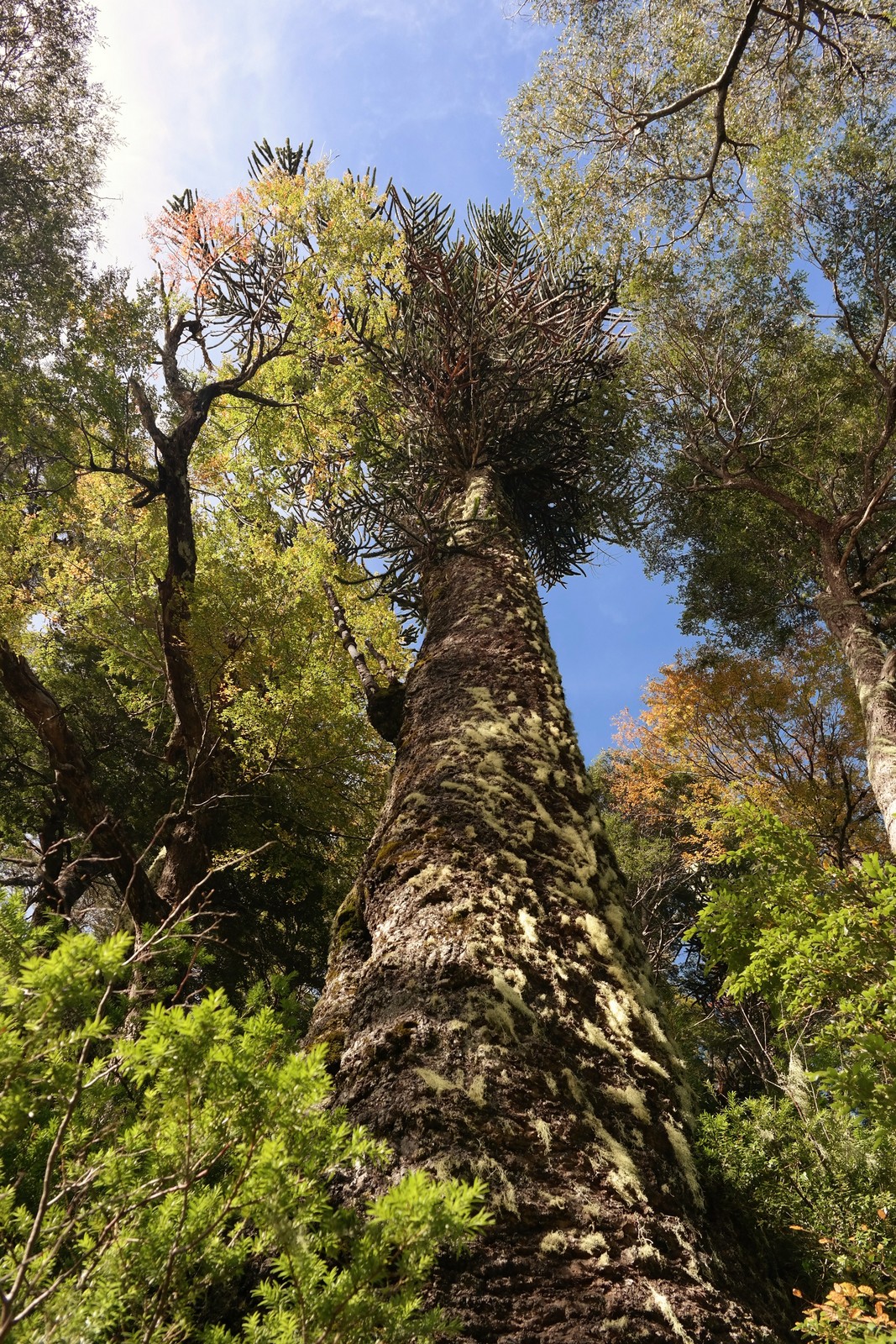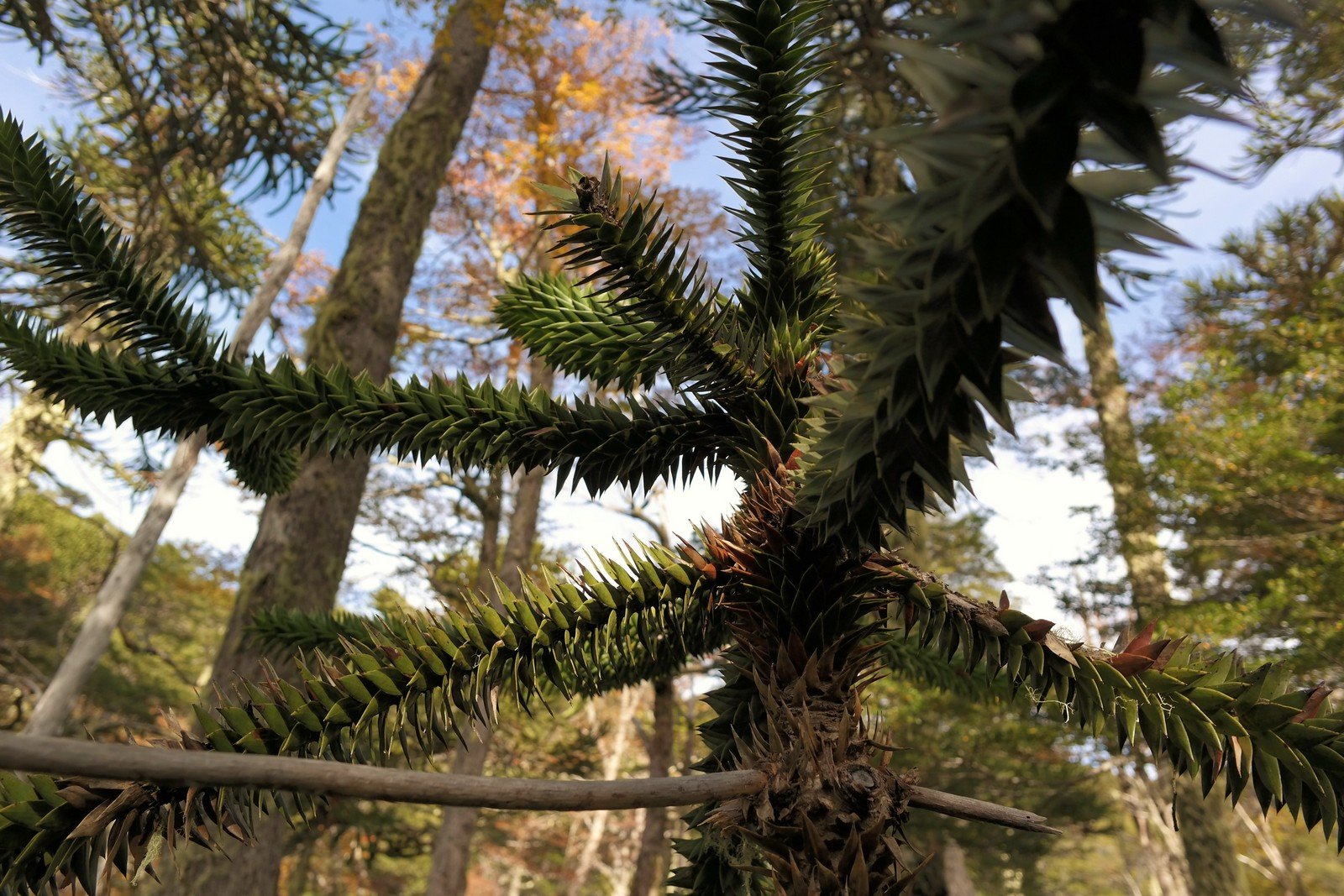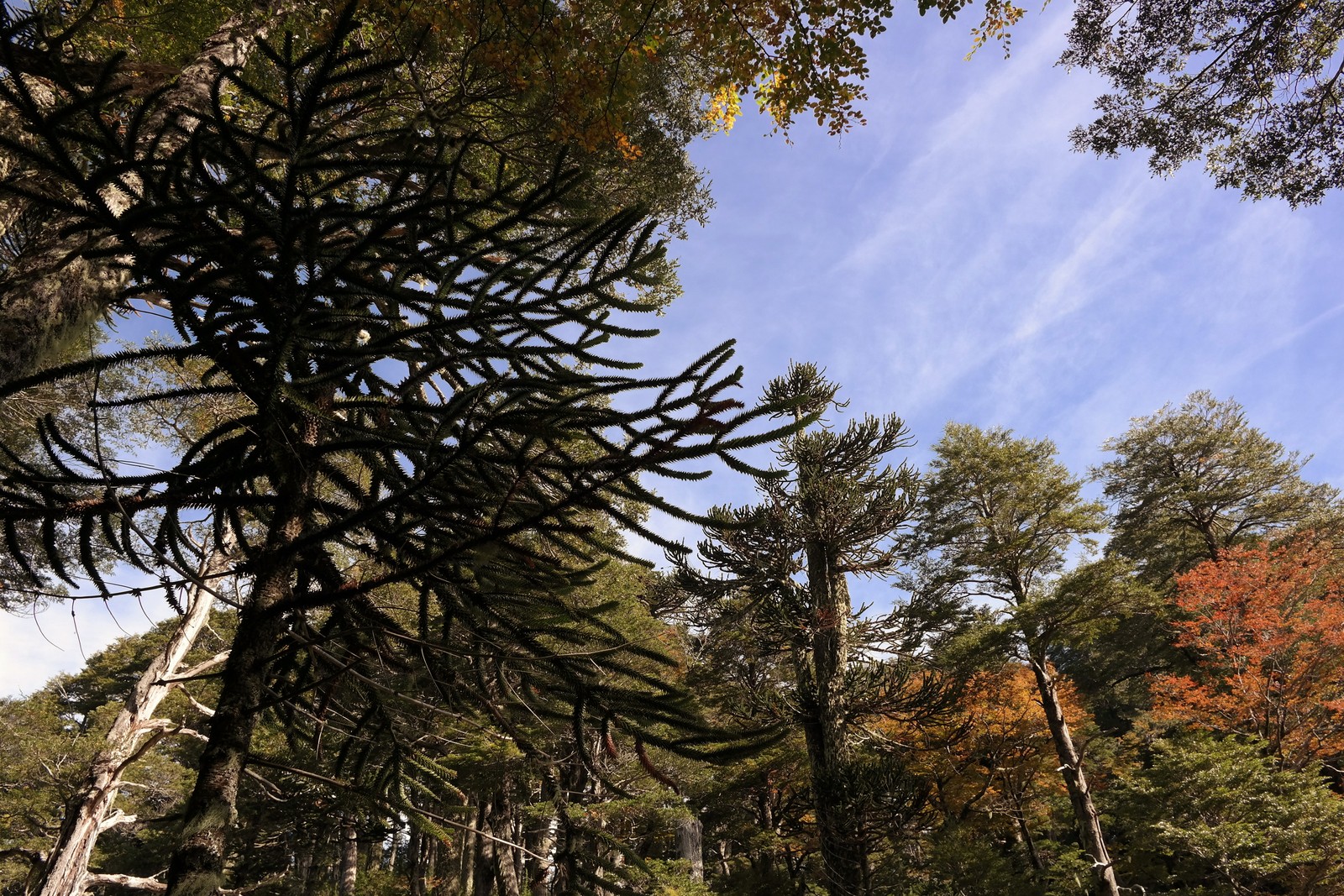 Canopy of the forest with a young monkey puzzle tree on the left
The adult monkey puzzle loses its protective spikes and grows an impenetrable bark skin.


Despite the tree being sacred to some members of the native Mapuche tribe, the wood was very popular for building, but today the species is listed as an endangered species.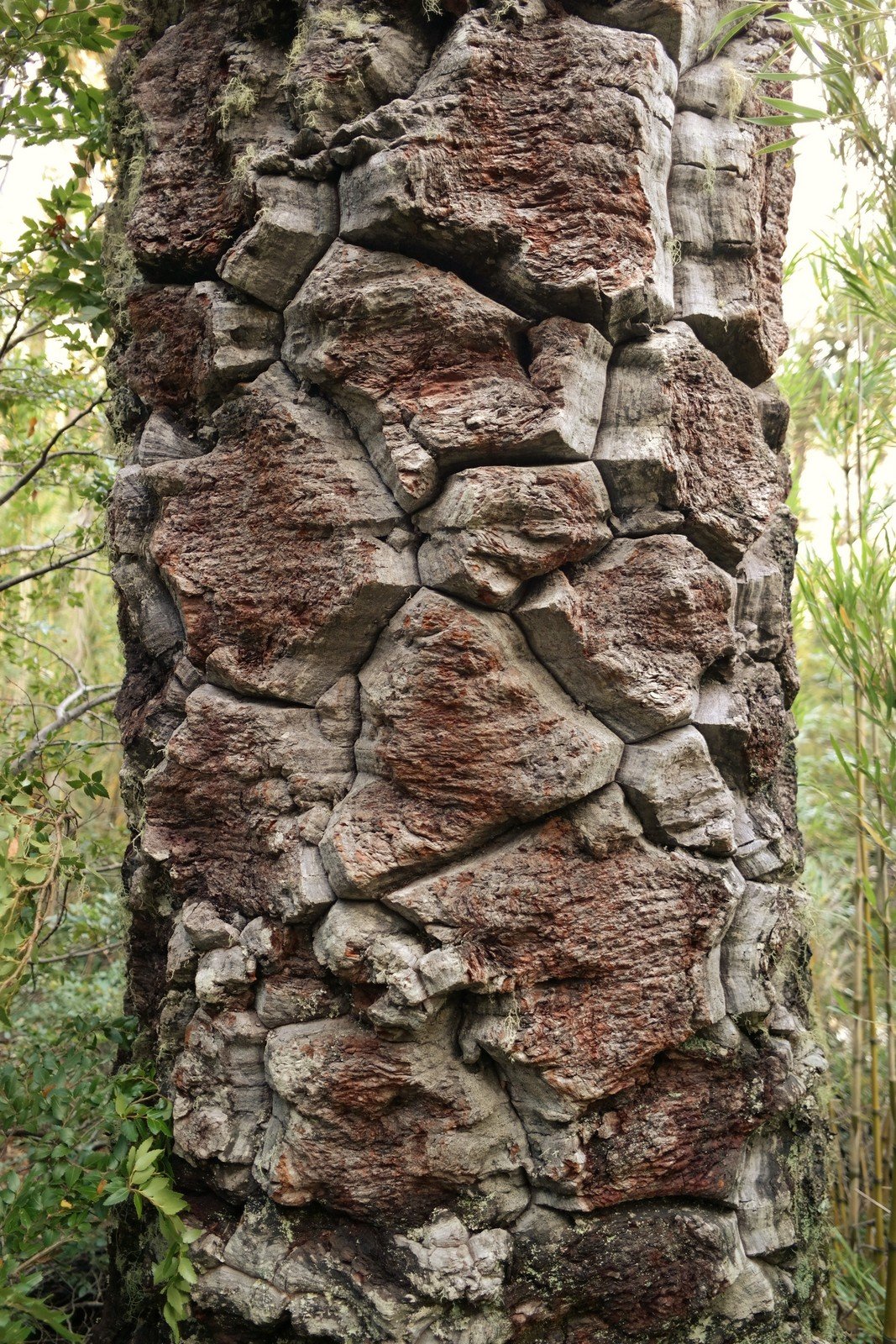 It's hard to describe just how dominating these trees are in this forest, they are present in every look out point, and from each different altitude you get a different view.