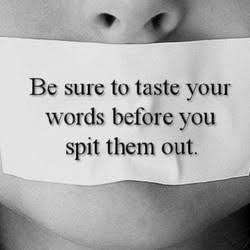 Photo Source
Words with such poison rolling off your tongue,
Carelessness that can taken back once said and done.
To you they're just words but they're so much more
Knife wounds to the body that hit right down to the core.
The words brutally break you down and no one quite realize.
So when you say something be sure to connect it to your mind before you spit them out.