Dear Steemians,
So my brother was in town for a week and got to hang out with him. We went to a place that cooks beef intestine. For most people, when I say beef intestine, it might really sound gross, but it's definitely something you should try if you are in Korea. It's super good!
I think a lot of countries eat this, but call it something else, maybe it's to make it sound more appealing.
Here are a few articles I found:
The French 'delicacies' foreigners find hard to stomach
Gopchang
What Are the Health Benefits of Beef Intestines?
How to Cook Beef Intestines
We went to this place: 60년전통신촌황소곱창 (60 Years Traditional Shinchon Gopchang) and ate this: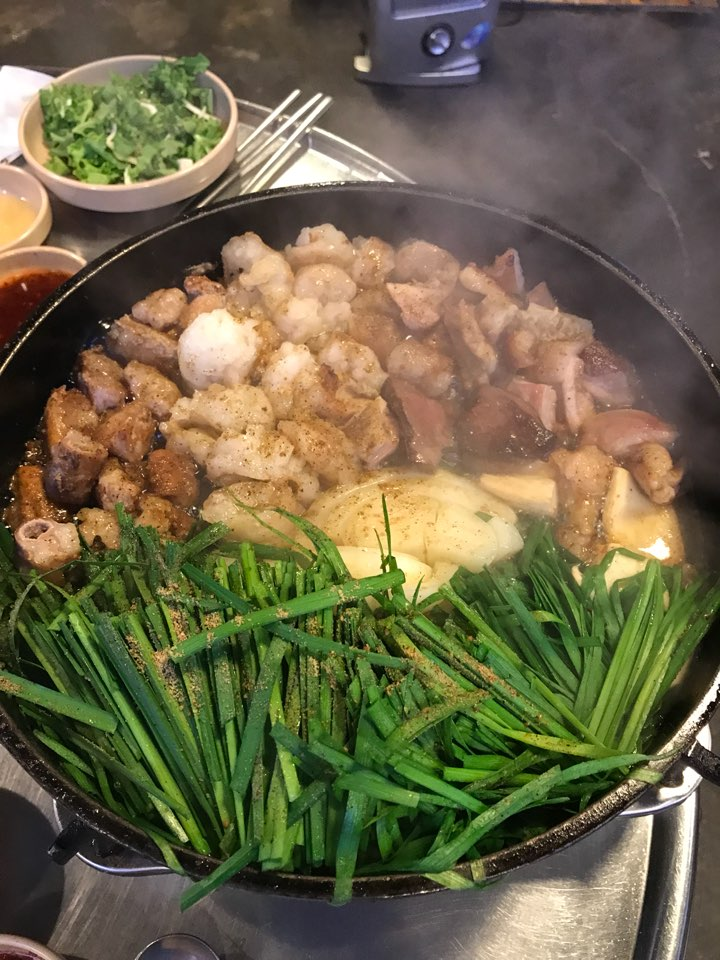 which is the beef intestines that have been marinated. Followed up by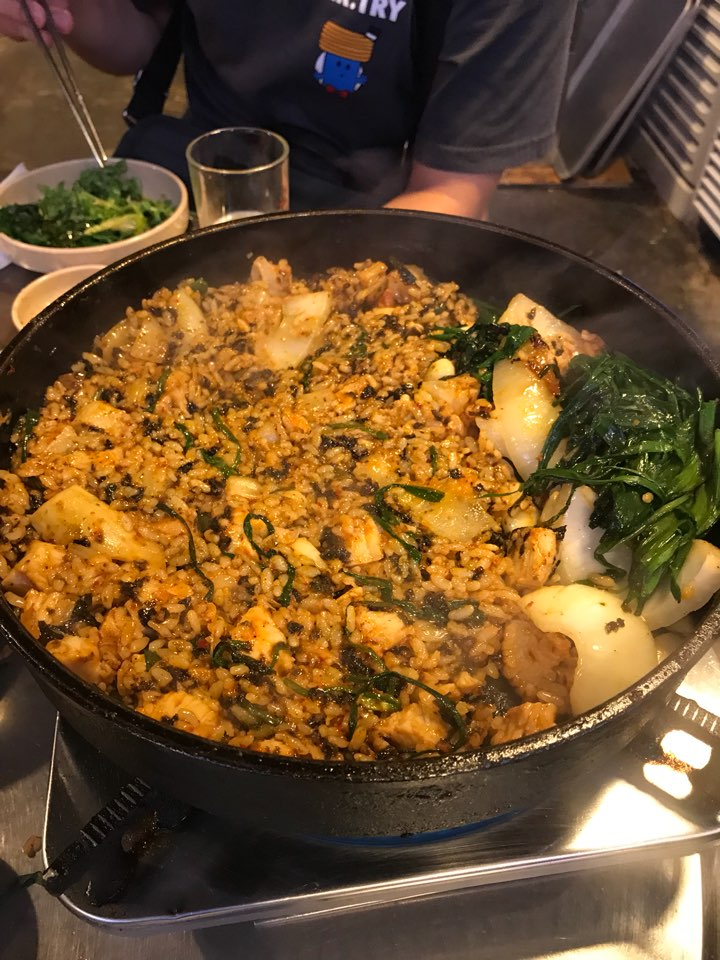 which is tripe rice mixed with some vegetables. While Cafe Parnell, which I mentioned in a different post was more recommended for Koreans and not tourists, because it was more brunch food, this place I would recommend to everyone. I've taken friends from the states to eat this stuff, and while initially, they might have sounded disgusted with the food, after that first bite, they have all loved it!
The texture is very, very chewy and the food has been marinated to provide a slightly spicy and sweet taste, and after going through the chewy outer layer, the inside of the intestines provide a very soft finish to the food.
For those that want to try out the place I went to, it's near Seolleung Station on the #2 green subway line. For those looking on the subway maps, it's probably going to be at around 5 o'clock if you think of the line as a clock. Here's how the store looks from the outside (courtesy of this blog):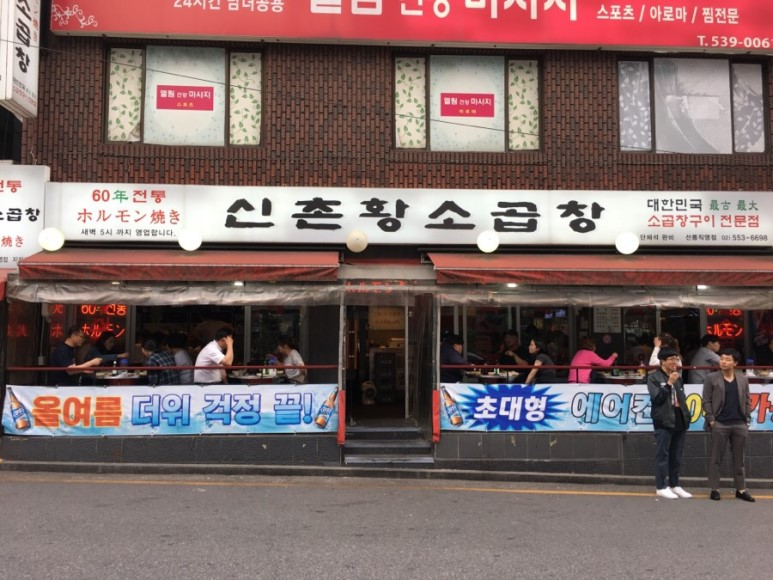 and the location on the map near Seolleung Station, number 1 exit, is: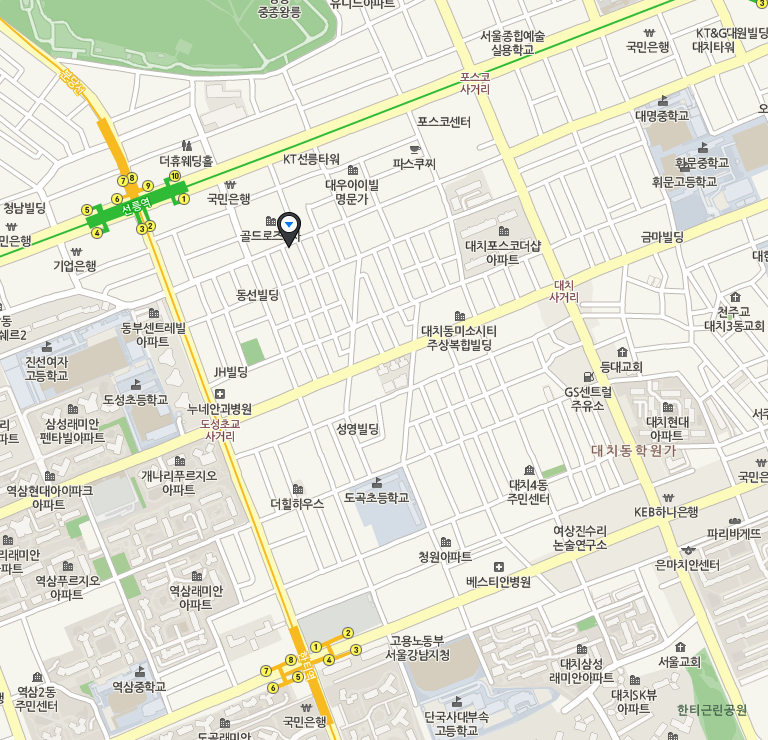 TGIF everyone!
Chris