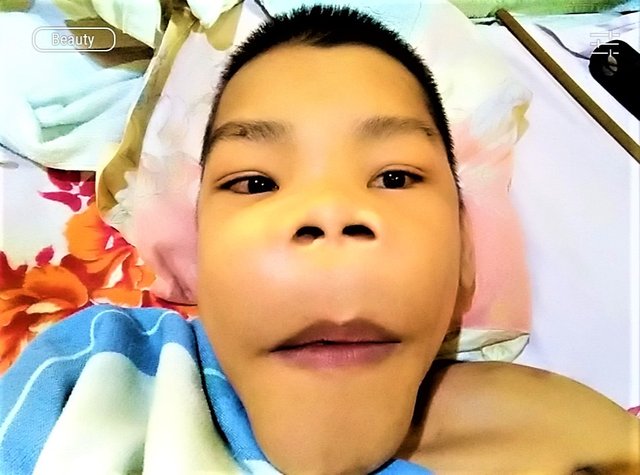 I am just wondering why I did managed to last this long as a dialysis patient having a lot of complications particularly to my facial bone, backbone, feet joints, all the joints basically plus the stiffness and my marked weakness.
I am just so overdue to die and yet I am still here kicking can all over the place and loitering my uninteresting experiences and stories in the steem blockchain. Sometimes I just do not want to fight anymore because of what I feel inside me, I am already weak and do not know if I would continue to pursue my madness in longing for a greater wellness because of the things that are happening beyond my control.
Right now I do not like what is happening around the world, the pandemic, and especially the turmoil in our steem platform, it tortures my mind because I have to think about those as well as it impacts my life, my goals, and my overall plans.
As much as I wanted to celebrate my birthday I am preferring not to but I am just thankful for my parents who are always ready to support me although they just oppose some of my plans. Them being around is just what I needed in these years that I am really needing them because of my condition.
No one around I think will ever bother in helping me which is why I am cherishing every moment that I am with my parents. Also I cherish the moment that I am with the steem blockchain, I hope that thins will stabilize soon because so many people including me relies on this platform to bridge my needs, making ends meet otherwise I will be in a very bad situation.
I am just surviving because I still have money to spare but without my money that had earned from this platform I am no more already considering that my medicines are so expensive. So I am thankful about this platform, this community where I had found friends that are never ceasing to support because they know what I am going through.
But should I be happy with my birthday, I am not, it is not a good and ideal way to live, I am just basically surviving because of other's support plus living like this is not the way one should live. I hope that God would make me rst soon I am tired.