Yesterday We Sang In the Most Beautiful Place in Quebec with Marc Hervieux (The French Pavarotti)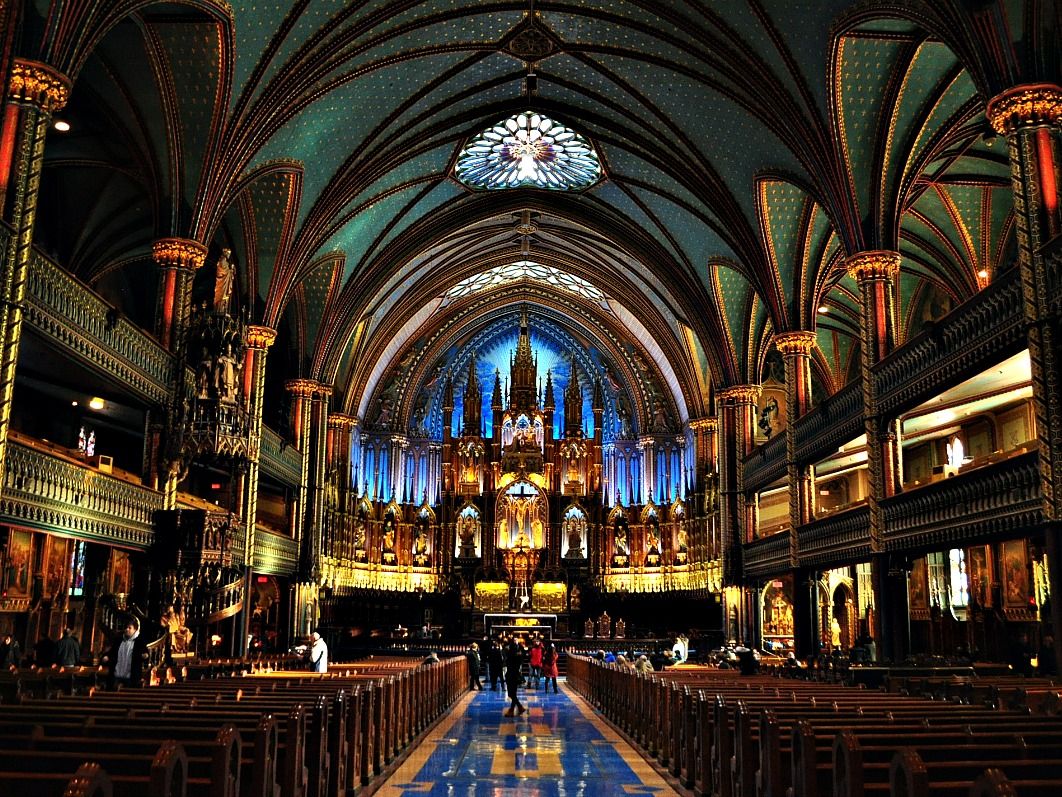 Have you ever had the feeling that your whole being is transported or elevated in the midst of music? Well, that's what happened to us yesterday when we had the privilege of singing in the Notre-Dame Basilica in Montreal.
The Saint-Lawrence Choir, the choir we have the privilege to be a part of, was accompanying Marc Hervieux for the biggest Christmas concert of the year. The line to get into the basilica was multiple blocks long and people were really excited to be there.
Choir singing is a big deal now in Canada
That might be surprising to a few but more people are involved in choirs than they are in hockey teams in Canada.
Music is such a powerful tool of bringing people together and to sing the songs that are at the foundational level of our culture is an experience beyond words. To be honest, I've never to date met a music director who was not deeply religious. There is something divine in music that cannot be rationalized away...music can touch our being in a way that no idea or word can.
O Magnum Mysterium
My personal highlight of the night was to sing O Magnum Mysterium. It's about the great mystery of the incarnation...how God would make himself man and humble himself to the lowest place among the people.
If you get the chance to listen to this, closed eyes with headphones, I promise you...it's quite something. This song is a long progression that peaks around 4 minutes...guaranteed to bring shivers down your spine.
Our choir director Philippe Bourque made us learn it by heart and when we played it together last night it was just one of those "moments" in life when we were transported beyond ourselves into the eternal. Words fail to describe.
If you pass by Montreal and want to hear one of our concert, check out the website of the St-Lawrence Choir.
Conclusion
Anyway, I know this has nothing to do with Steem but I thought I would share a little bit of what's going on in my life and to invite you to experience the great spiritual joy of Christmas with me in music.
Here are a few photos (bad quality I know) from last night.
I wish you a Merry Christmas, Peace on Earth and Good Will Towards Men.