Life Hack: Solve Shampoo/Lotion Luggage Explosions!
This is probably the simplest hack I'll ever share, but it's worthwhile for the potential time/trouble saved.
Does your shampoo explode in your luggage when you travel on airplanes or to high altitudes?
I feel your pain... it suuuuuuucks to arrive at your travel destination to a toothbrush covered in floral-flavored shampoo, right???
Well, if you're reading this, you are probably someone who likes to fix stuff. And fortunately for you, there is an easy fix to this dilemma.
Like any fix, we start by defining the problem... to make sure we're fixing the right thing. To illustrate: tastier shampoo is not what I want to solve for here.
The problem here can be defined more narrowly than "lotion exploded all over my socks" or even, "low barometric pressure made the gross hotel shampoo splooge onto my toothbrush, and that tastes bad."
It's neither the shampoo's fault nor the lotion's fault. You see, those are liquids, and liquids don't expand very much with pressure changes.
The culprit is the sneaky air lurking inside your shampoo and lotion containers. THIS is what's expanding and pushing the liquids and gels out of their containers causing them to slime your belongings.
Once the problem is defined as such, the solution is simple... eliminate the trapped air. Or for those of us without a bell jar vacuum device for creating a near-perfect vacuum surrounding our precious hair and skin products, reduce the trapped air as much as possible.
"But Crockett," you say, "What if I don't have an unlimited supply of Jergens or anywhere near the patience to top-off my container as part of my pre-travel ritual?"
Fear not, reader, because displacing the air by completely filling the container is not the only solution. Instead of displacing the air in your containers by adding more product, you can simply squeeze out the excess air and replace the cap (or lock the pump, snap the lid, or otherwise seal the container). Once closed, if your container has a dented appearance and contains more liquid than air, this means you've done it correctly. That dent shows you there is room for any remaining gas to expand WITHOUT blasting the product out of the container.
Pro tip 1: If you have trouble squeezing the air out without product coming out, give it a firm downwards shake... think the opposite of what you would do to get ketchup out of the opening of the jar.
Pro tip 2: if the container pops back to its original shape and the air re-enters after closing your container, that means there isn't an air-tight seal. You can place piece of cling-wrap over the opening then screw or snap the top over it to resolve this.
If you did it correctly, it will look like this: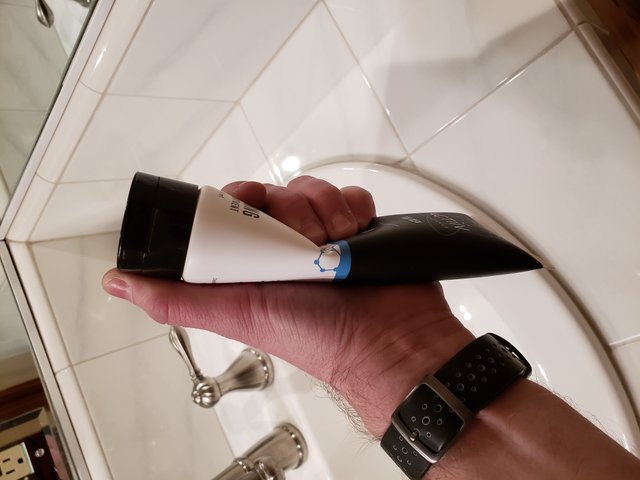 (the dent should remain after I release my hand)
Summary:
BEFORE: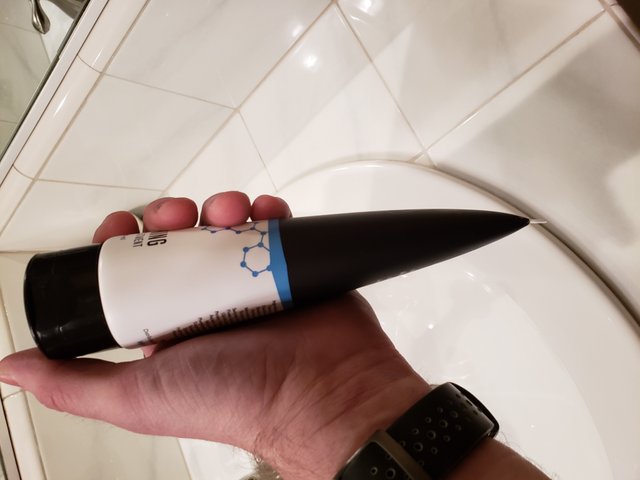 DURING (squeeze):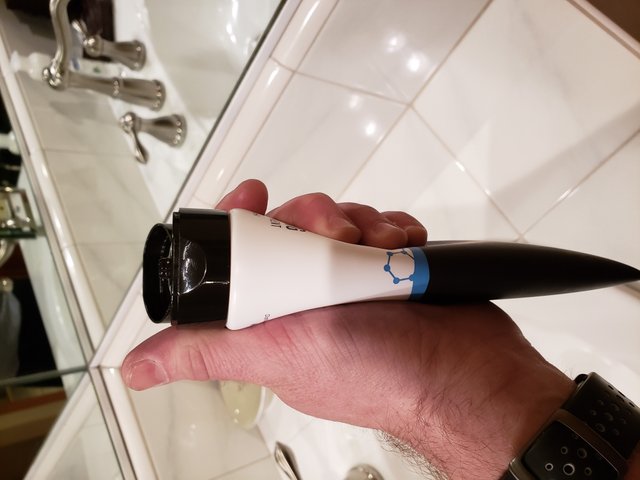 AFTER: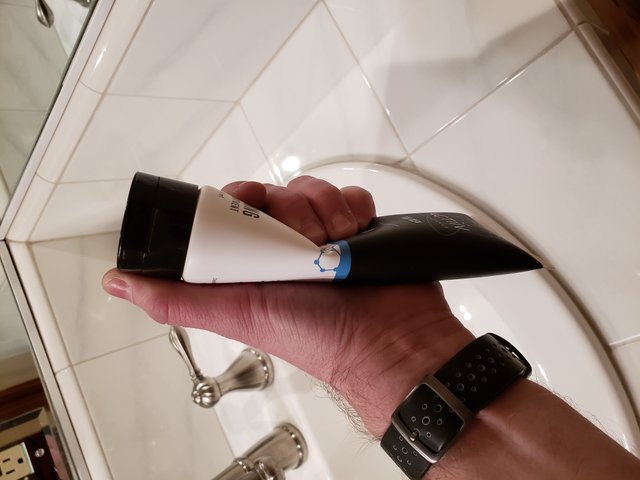 TL;DR
Squeeze out the extra air from your liquid and gel containers before high-altitude travel to keep them from leaking all over your belongings.