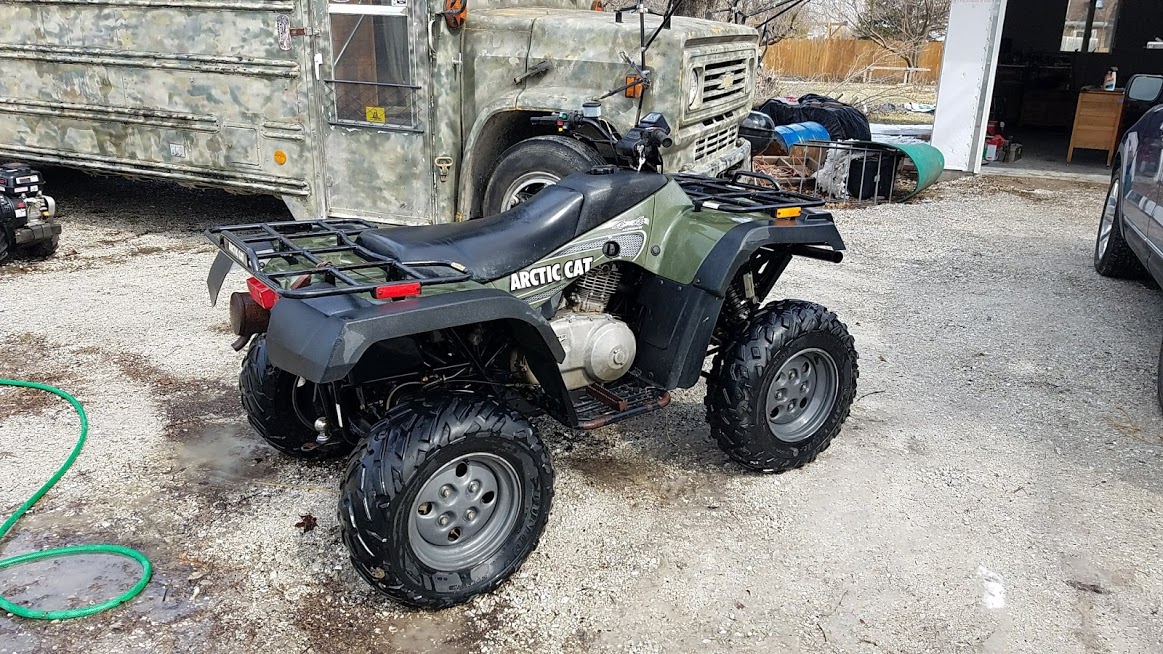 I recently transported this fine machine 380 miles from Kansas to our home in Iowa.
It is a 2003 Arctic Cat 400 4x4 Automatic. It is all stock at the moment, but I intend to replace the tires and rims with larger, more aggressive ones.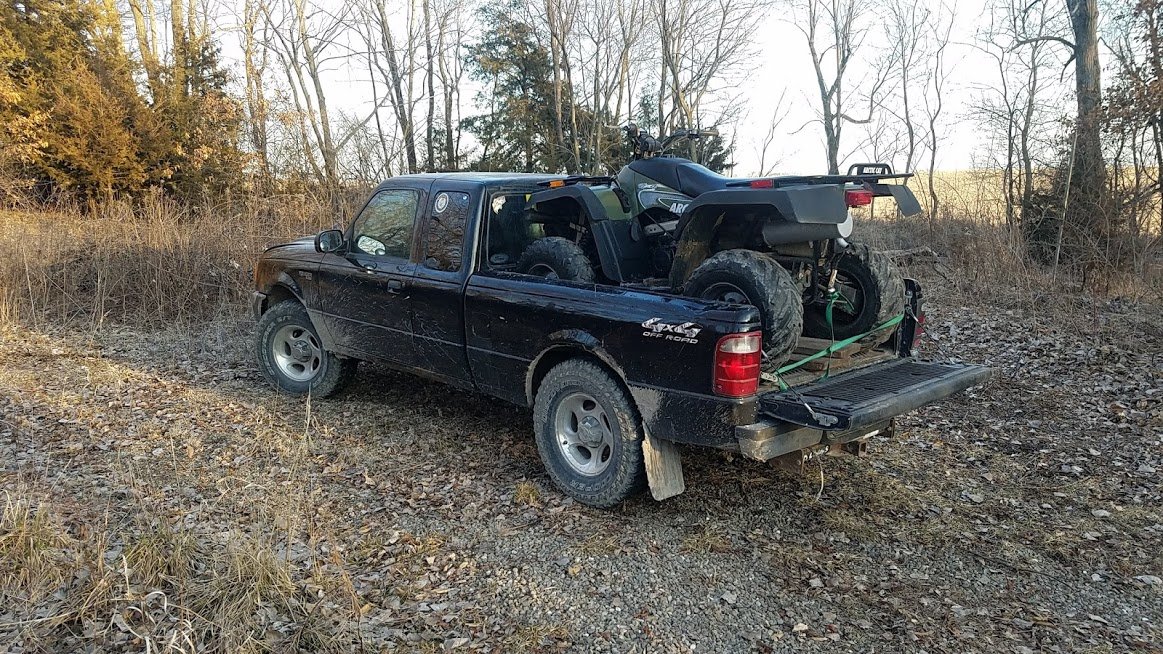 It transports quite nicely in the back of my Ford Ranger, so I can easily take it anywhere I want to go.
Here is the difficult part: It is the most expensive item I have ever obtained.
You see, it used to be my father's. He bought it new in 2003. However, he passed away last July, and I have since inherited it along with many other things he enjoyed and valued. So while it didn't cost me a penny to purchase, it came to me at the loss of him, which hurts, making this the most expensive acquisition of my life.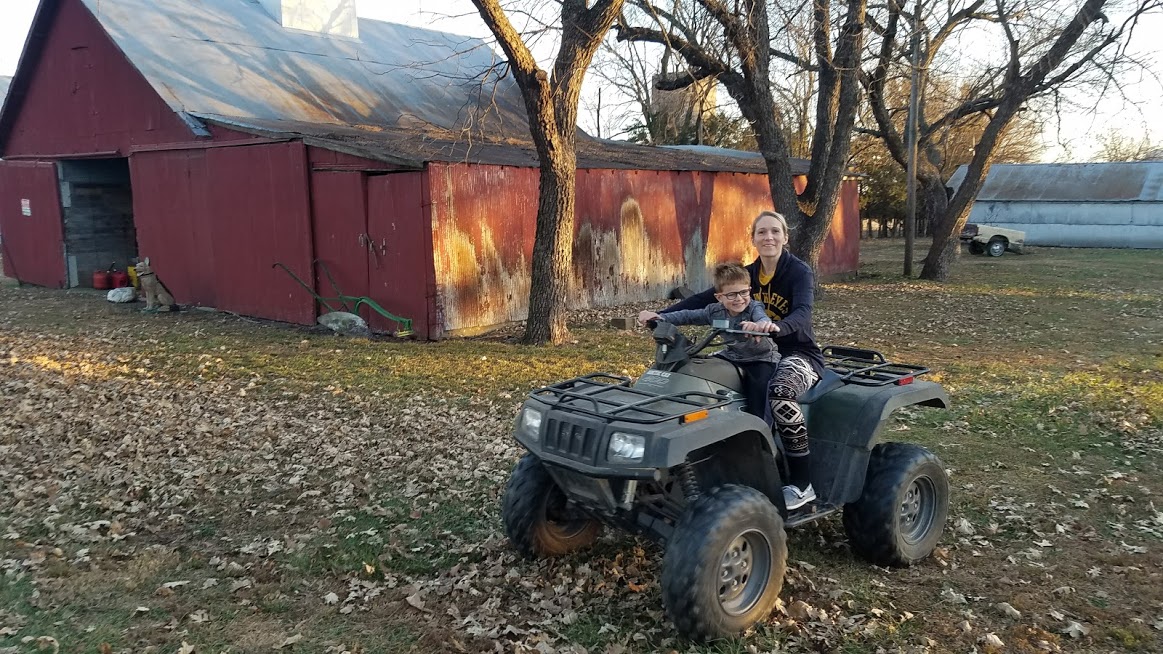 However, I am sure he would be pleased to see it enjoyed by my wife and our two boys.