How to make a bag without a sewing machine (thanks to @dayleeo) - Very meditative!
A week ago @dayleeo posted a full tutorial here on how to turn a Steemfest t-shirt into a bag.
As I was putting all my clothes into a newly bought closet today, I noticed a number of t-shirts that I don't wear. But they are good quality so it would be a waste to throw them out.
So I pulled up @daleeo's post again, grabbed a pair of scissors, and started getting to work!
The only thing I did differently, is that I used two t-shirts to make one bag.
I simply don't trust my knotting-skills and wanted to re-inforce the bottom a bit. Also this way I can turn it inside out and change colors according to my mood or outfit on any day... ;) (or if I spill something on it...)
It's easy.
Just put the two t-shirt's flat on a table.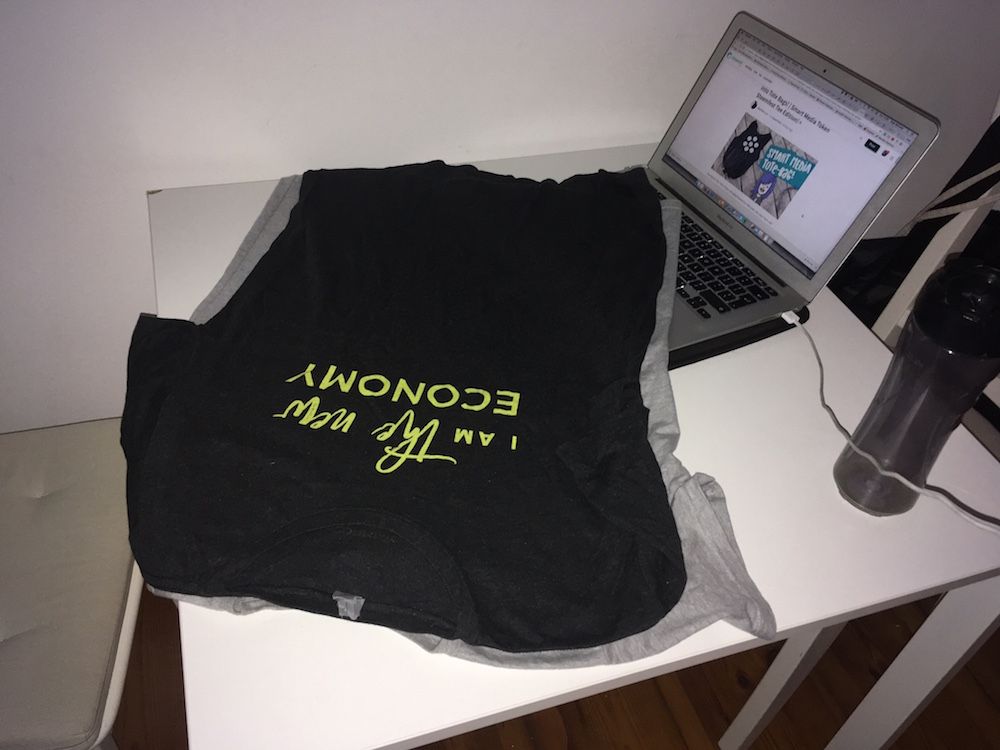 Cut away the neck part.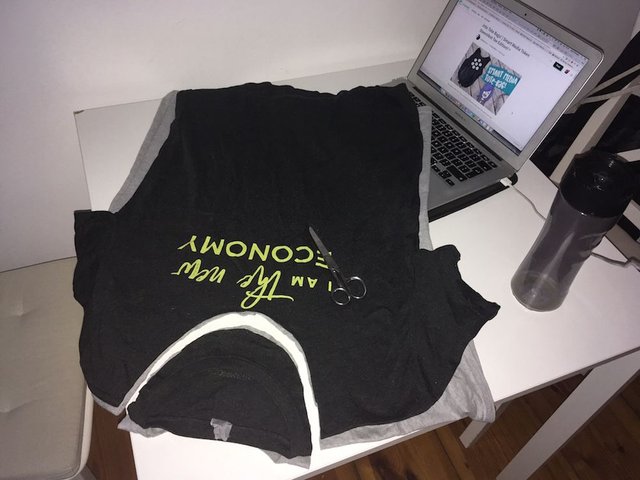 ...and the sleeves.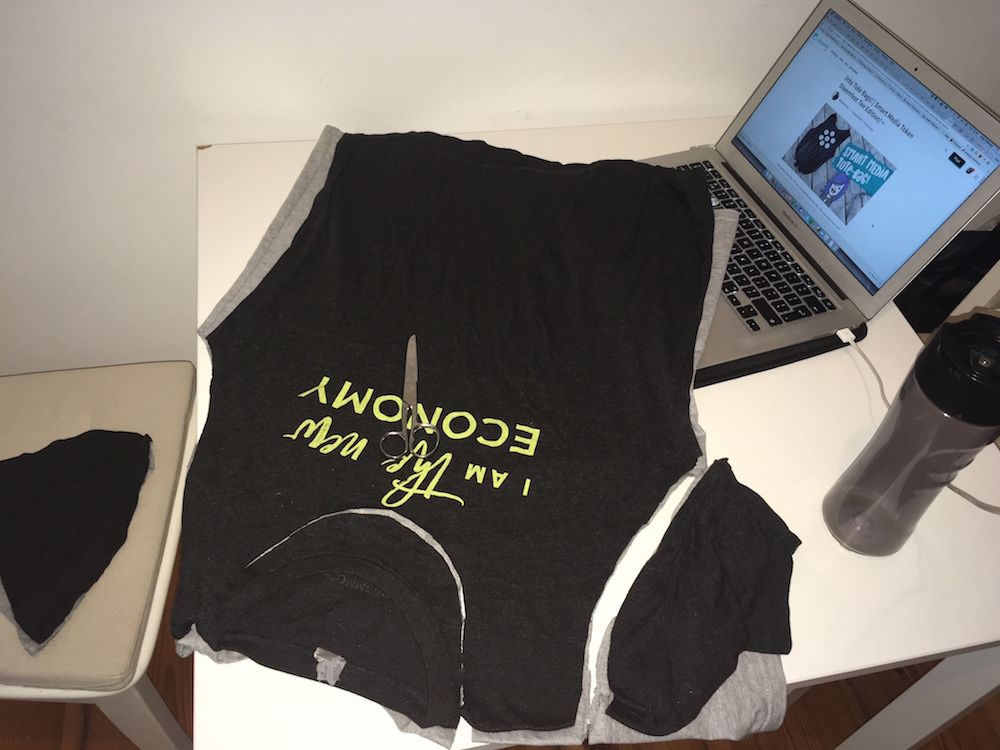 Then cut a fringe into the bottom of the t-shirts.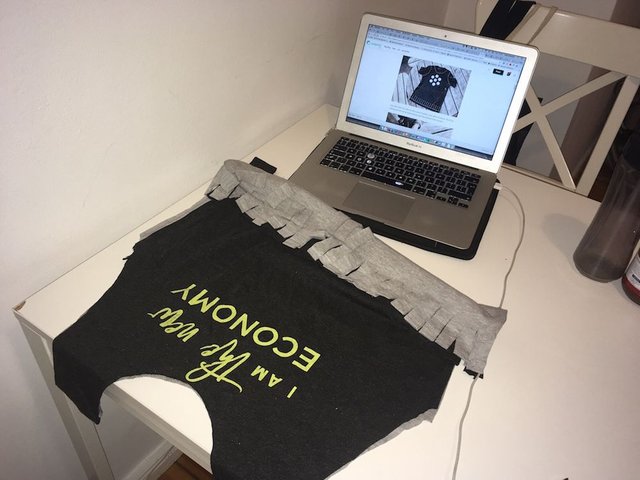 And then start tying the knots... I put three knots everywhere.
This is the meditative part. It's great not to stare at your computer for a while and do some light physical work that needs a little bit of concentration but where you can be completely absent-minded at the same time :)
Oh, and before I started, I turned the t-shirts inside out, because I didn't want the fringe to hang out on the bottom.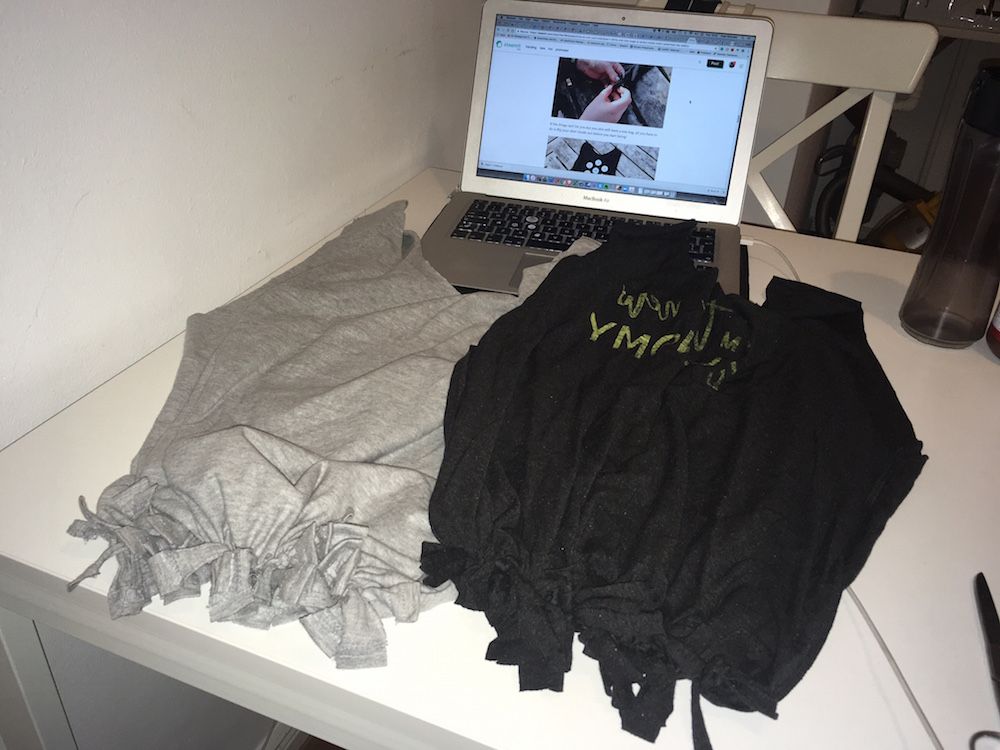 Then I lined up the now-closed bottoms of the still-inside-out t-shirts...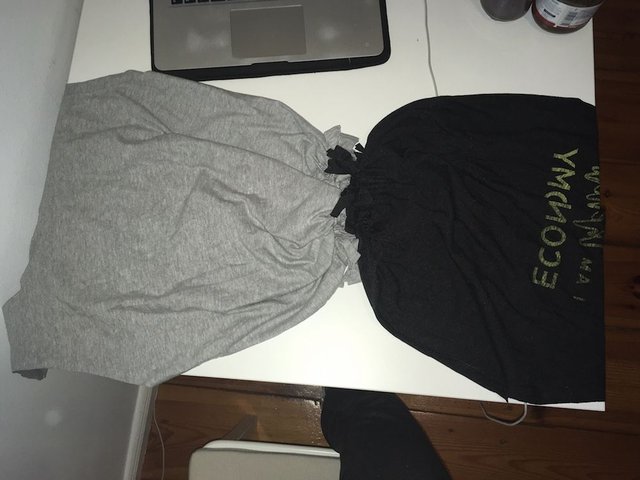 ...and then pulled up one over the other.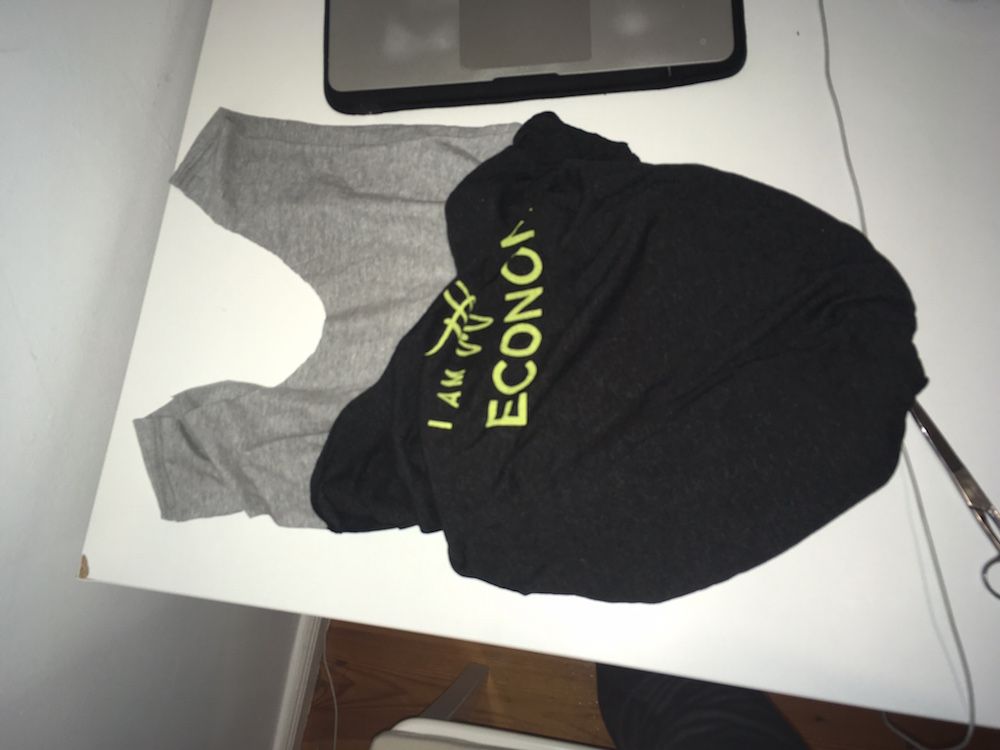 Ta-dah! Double-bottomed bag finished!
You will have a lot of fabric left over, so you can choose to leave the sleeves as they are, or tie them together with a piece of access fabric.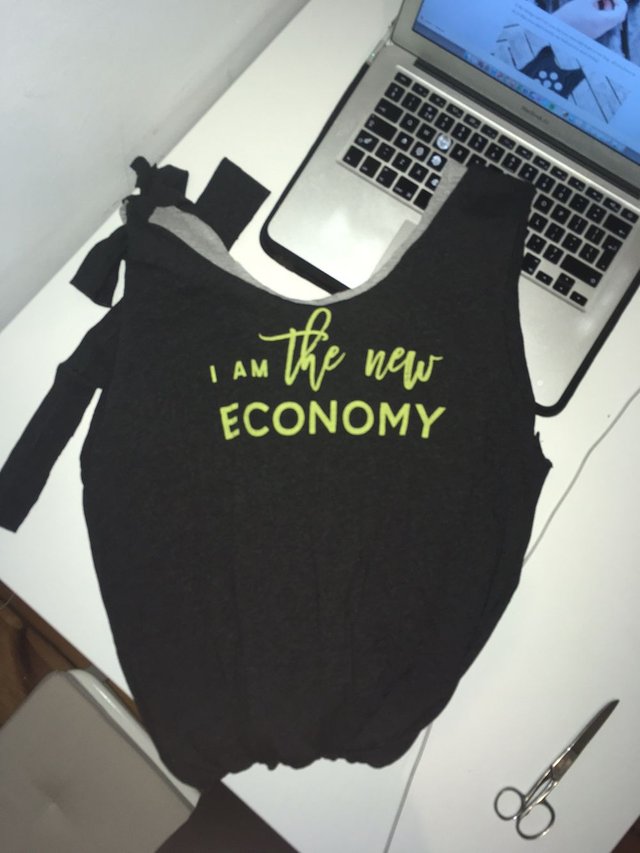 The only thing left to choose is which way you want to wear it (or who you want to advertise... ;))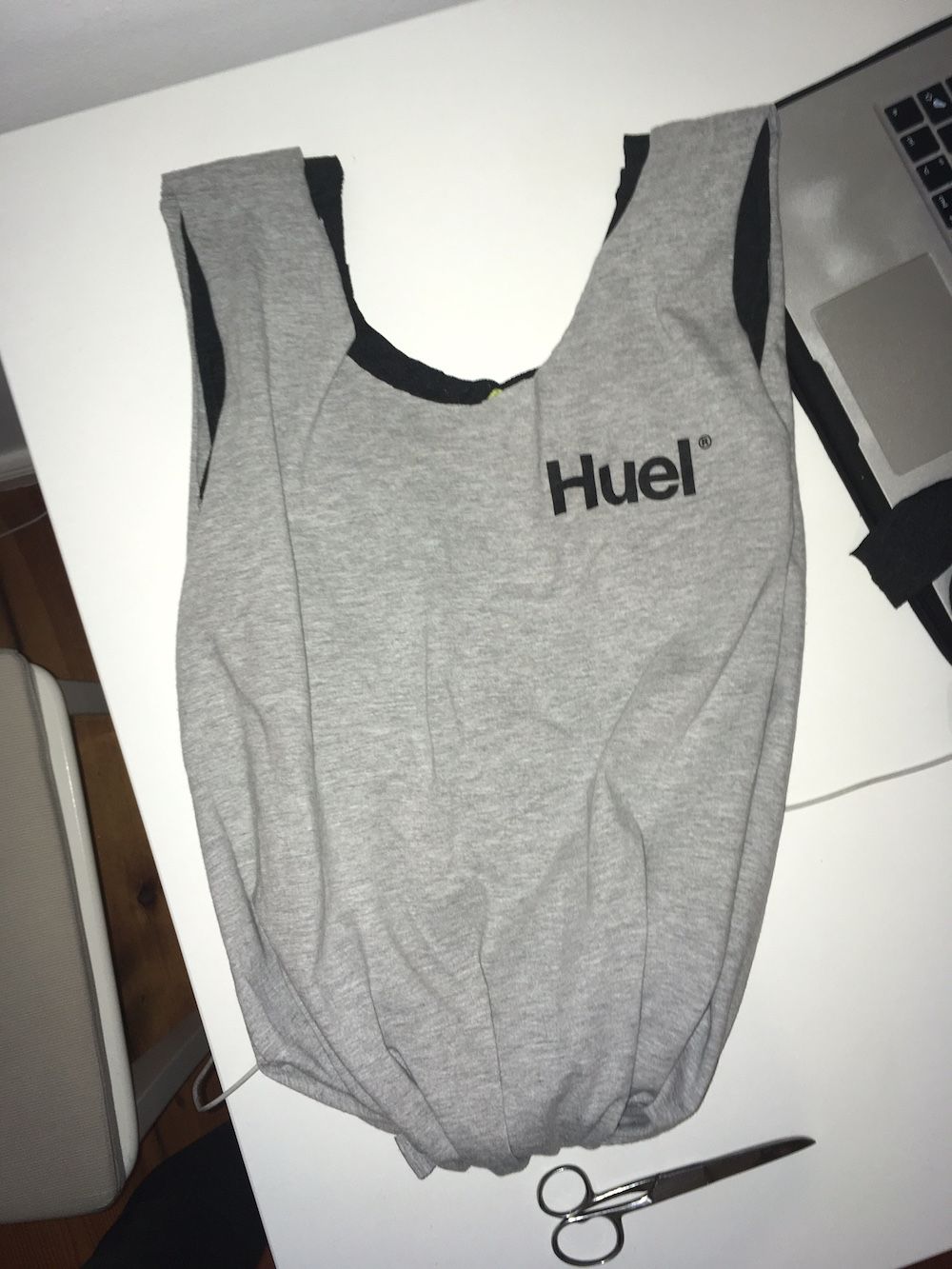 I will of course wear the "I am the new economy" on the outside, because I am part of the new connected economy :) and because I'm happy to support this particular global small business network.
Especially at the moment, since they'll give away $10 to the Special Olympics for every person who joins. So if you are an entrepreneur - check it out. You can even join a whole month for free - so if your business needs a little boost as you move into the new year - make the most of it!
---
Have fun trying this out, and post about it when you do!
And don't forget to tag @dayleeo, who inspired this!