Shocking footage! Of what appears to be an alien spacecraft, which
is located in Egypt,
Most people are saying its fake because it does appear on Google
earth maps, many times maps are edited, or blurred out.
There are many parts on Google maps which have been blurred out
for security reasons.
What are your thoughts about this?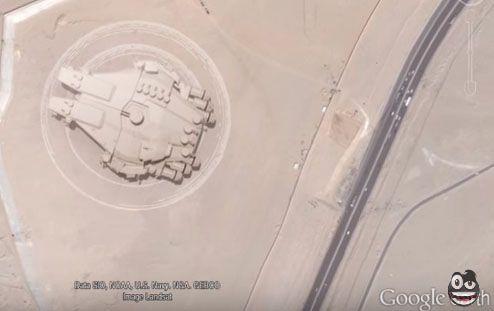 http://www.themurky.com/ufos/ufo-structure-located-on-google-earth-in-egypt/