The Stories Behind Birth Flowers. 🌺 Part 2: July to December.
---
The Stories Behind Birth Flowers 🌸🌺
---
J U L Y
Delphinium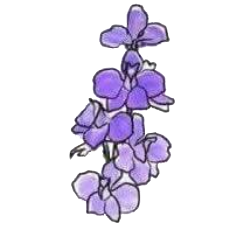 ---
Lightness and levity
---
The name delphinium is derrived from the Greek word for "dolphin" due to the shape of the flowers. The plants also represent an open heart and ardent attachment.
A U G U S T
Gladiolus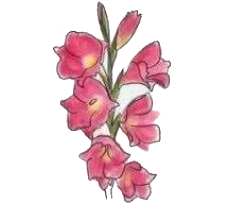 ---
Strength, moral integrity and infatuation
---
Named after their sword-shaped leaves; offering a banquet of gladioli represents piercing the recipients heart with passion.
S E P T E M B E R
Aster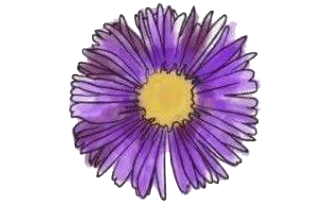 ---
Love and patience
---
The name aster was derived from the Greek word for "star" and in the past it was believed that the perfume from burning the leaves of the plant could drive away evil spirits.
O C T O B E R
Calendula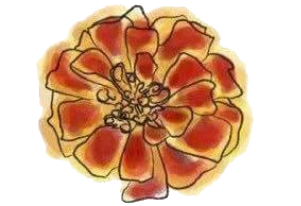 ---
Warm and undying love, grief and sorrow
---
Despite the bright marigold symbolizing the warmth of the sun, the flower is also associated with funerals in many parts of the world, often being placed on graves.
N O V E M B E R
Chrysanthemum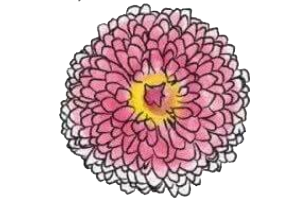 ---
Friendship, optimism joy
---
It is believed that chrysanthemum were first cultivated by the Chinese from wild blossoms. The diverse, beautiful and tough nature of the flower has made it perfectly suited for flower arranging.
D E C E M B E R
Poinsettia
---
Good cheer, success, celebration
---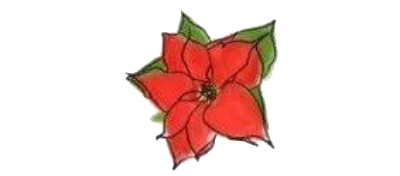 The poinsettia, also known as the Christmas Star, was believed by the Aztecs to be a symbol of purify, however are now believed to symbolize celebrations and success.



Holly
---
Luck, fertility and truth
---






The evergreen nature of the holly plants mean it is a plant that is readily available at Christmas time, which for many Western cultures it has religious connotations.
Wheres January to June?
For those who birth in January to June, do not worry because the article is located here: https://steemit.com/life/@clysse/the-stories-behind-birth-flowers-part-1-january-to-june
So what do you think of this post, does the flowers match your birth month?
Do you think the words describe you?

Thanks for reading, follow me @Clysse !
# A newbie with diversity of blog posts ;)