What a joy! Grandson Sam and the tower ....
Our grandson Sam stays with my husband and me for two days. When he came, his mother brought him on her bike, he was thirsty. He drank his bottle as he stared at the tower that grandfather Sjoerd had built for him.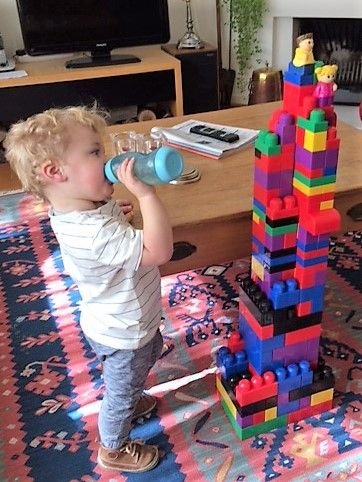 Nothing nicer than throwing the tower on the ground!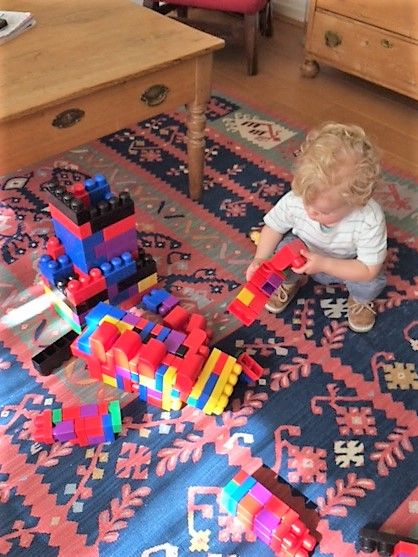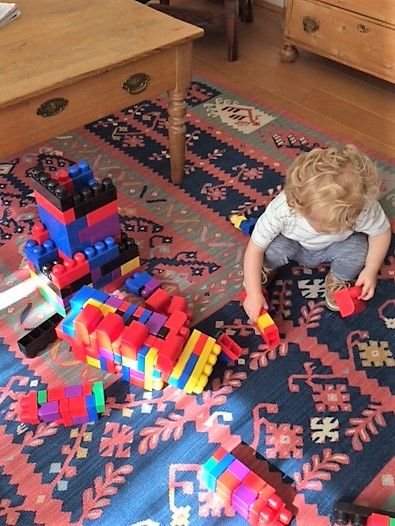 But Sjoerd is a patient grandfather and together they tried to build the tower again.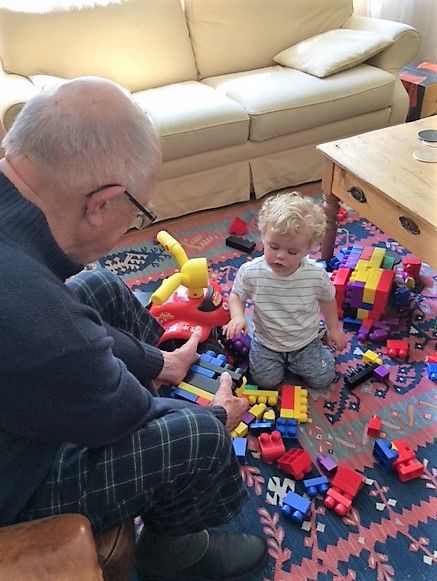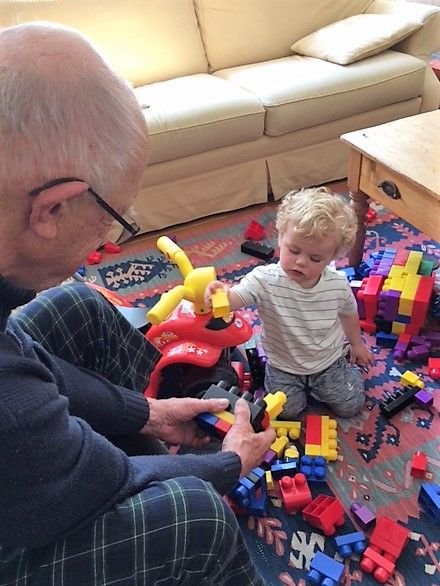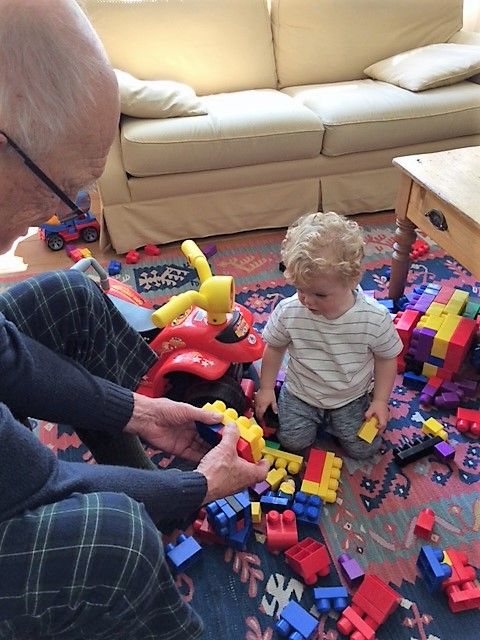 After working hard for about 15 minutes (that's already very long for a one-and-a-half-year-old boy), he walked away to ride in his car.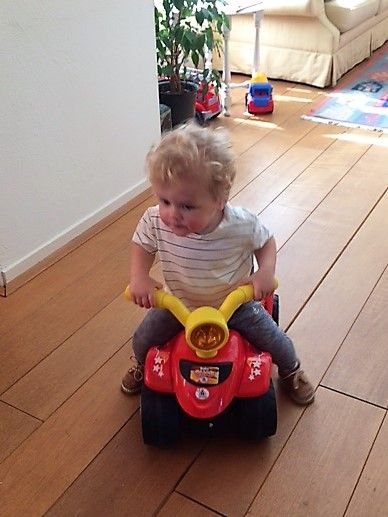 After a few minutes, it was time to go to bed for his afternoon nap.
His grandfather has built a new tower. We are curious what he will do when he wakes up :)
I also wish you a joyful day.
Clio