Snow in the Morvan (Burgundy France), and not just a bit, but huge quantities
I have not written in months, but today I can not resist writing. There is so much snow in the Morvan (Burgundy, France) and it is so overwhelmingly beautiful that I have to share some photos with you all.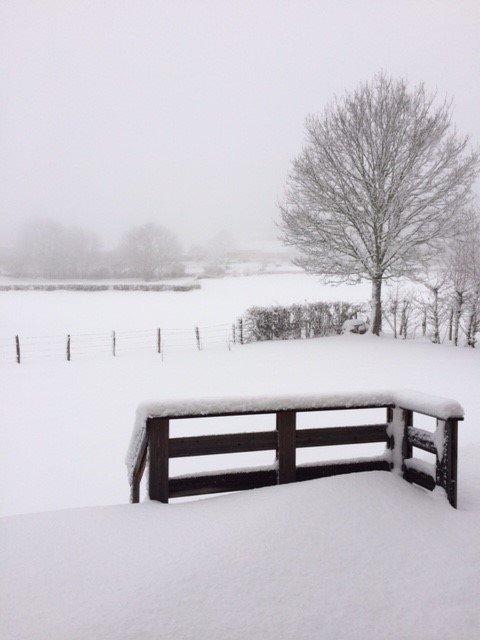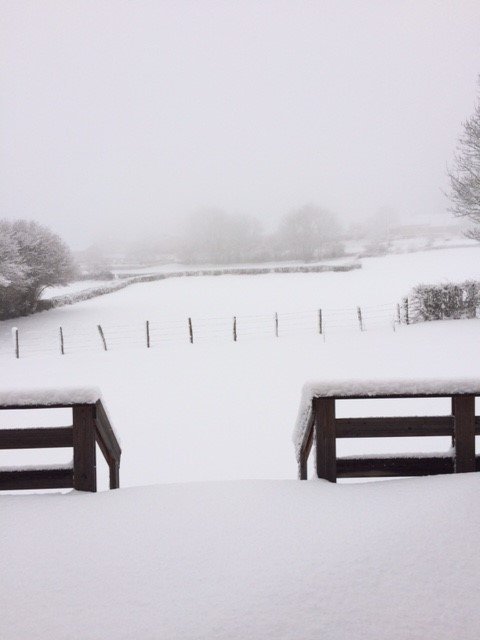 I took the photos from the patio doors to our terrace. In the summer we sit here in the sun, in the right corner of the photo below you can still see the upper end of the tube of the parasol base.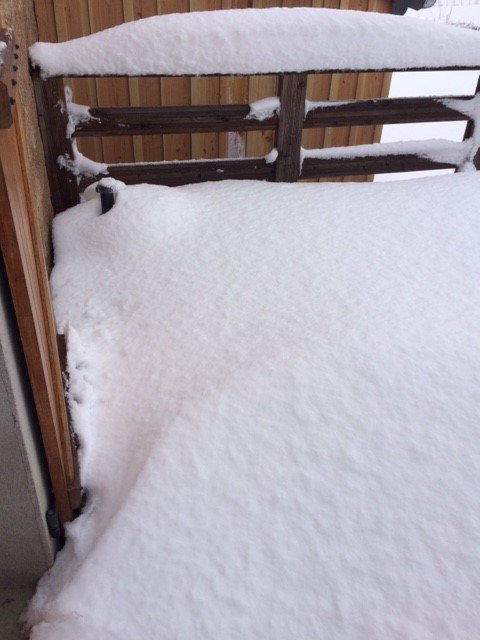 According to my husband, who has lived here for more than 20 years, it has not snowed so much for more than a decade. When he came here 20 years ago, it snowed every winter. In November the government placed poles on the side of the road, so people knew where the road ended when the snow had fallen. The snow stayed until March or so.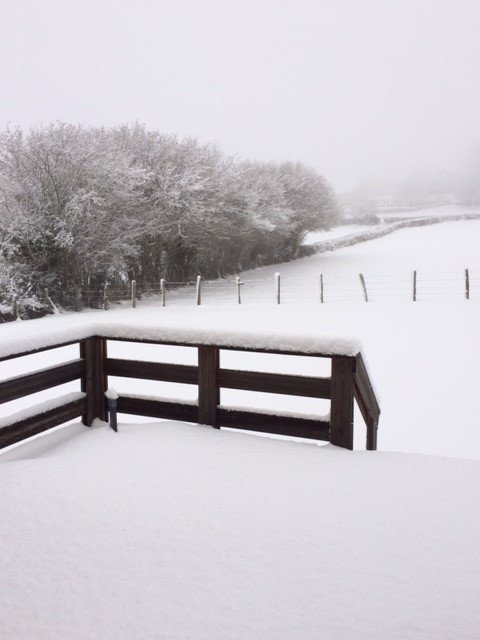 Nowadays it does not snow much anymore due to climate change. But there are exceptions, as this week shows. In more countries the weather is extreme. For example, in Michigan US where it is extremely cold, or in Australia, where it is currently extremely hot.
I do hope we don't have to use our car in the next days. It will be necessary to dig the car out of the snow and do a lot of digging before we can drive the car out of the yard.
Twice a day a snowplow comes along to slide the snow off the road, but because of that, there is also a huge pile of snow in front of our fence leading to the road.
Well, I did my shopping the day before the snow fell in such quantities, and we have enough food to go for longer than a week. So we just enjoy the view, make walks through the area and keep us warm with our Norwegian wood stove. We have wood supplies for more than a year, so we will survive!
Have a nice warm day,
Clio