Nature will soon wake up. Can nature be compared to a lifetime?
My husband and I decided to go to our house in the Morvan/Burgundy/France for a couple of weeks. My mother had moved to a rehabilitation clinic and is well looked after by my four sisters. I am pleased to tell you she is doing better.
It is so nice to be here again. Maybe the greatest joy is not to have a full agenda for a few weeks. That is real freedom for me!
It is still not really spring here in The Morvan, and individuals with a garden know you can not do much outside before the beginning of May. There still can be night frost and night frost can kill your newly planted plants.
Nature begins to become alive. The forsythia starts to bloom, and here and there trees get blossom, really nice pink or white flowers.
In our garden, the trees are still bare.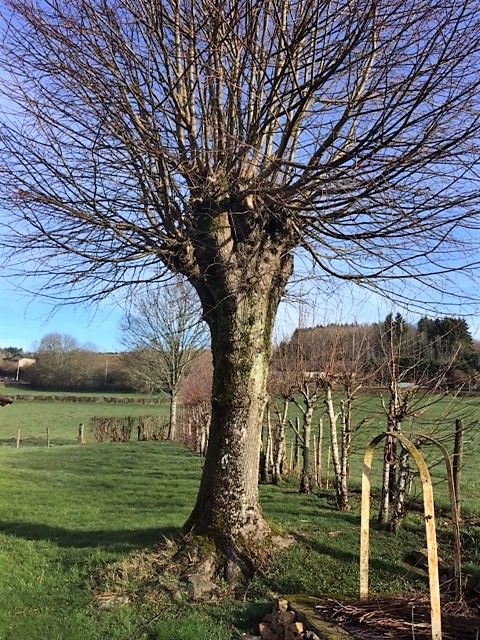 This is the same tree as in the background of the picture above.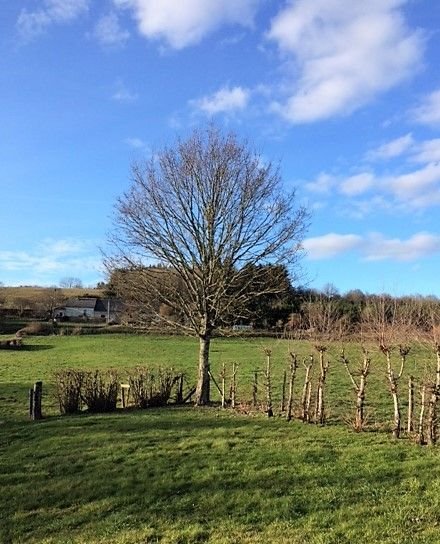 What a difference with high summer. It is the same tree!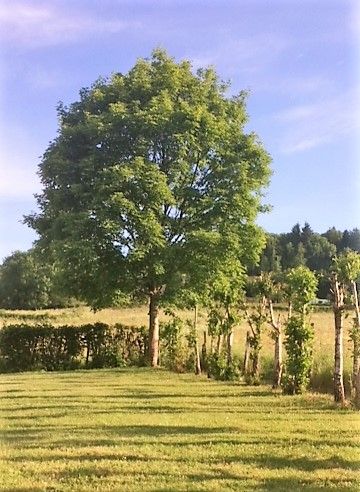 Or early fall, again the same tree!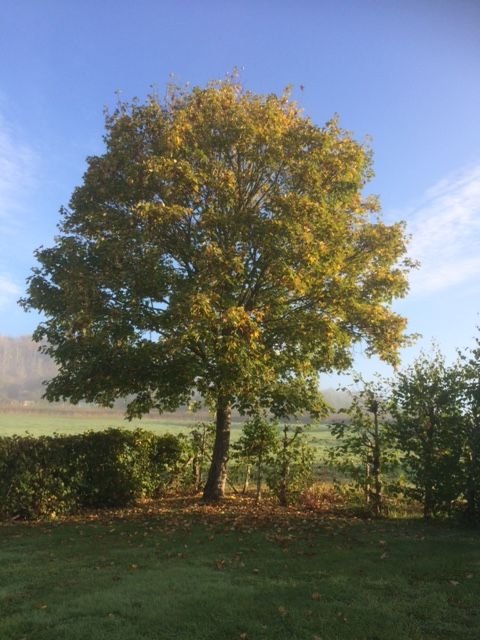 It makes me think of our own life. Spring, summer, and fall, three stages of our life, three stages of a tree. The difference is that a tree survives winter, we don't. For us, it is only a once in a lifetime experience. We don't begin all over again like a tree, although each period takes many years, not months like with a tree. But we have only one chance. We have to make the best of just one life.
Have a nice day,
Clio
BTW, my participation in the Blockchain Memory Project has to wait until I am back in Rotterdam. All my pictures are there and although I already wrote a piece I like to publish it with the right pictures.