King's Day in the Netherlands, flea markets everywhere. Today you can buy almost everything on the streets.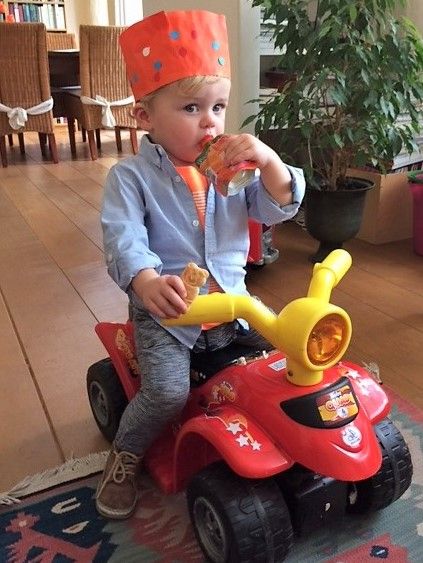 Sam with his crown for King's Day.
Today, 27 April, it is King's Day in the Netherlands. The king and his family visit a city in the Netherlands and flea markets are organized in all other towns and villages. Most people are free and the weather is pretty nice today, so there are many people on the street. There are not so many people in these pictures because it is rather early, but later it will be very busy.
Endless rows of stalls with all sorts of stuff, books, toys, household items, clothing, and tools. You can not call it that crazy or it is for sale.
Here you see a few photos that I made this morning in my hometown Rotterdam.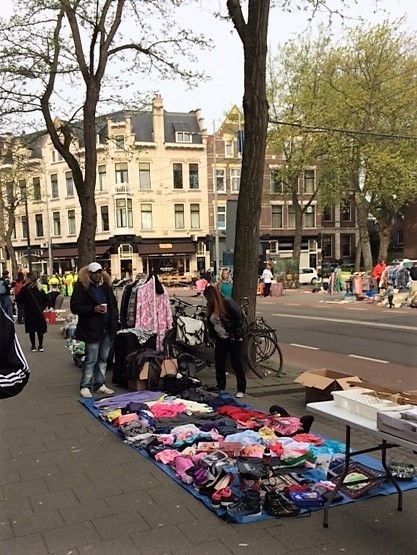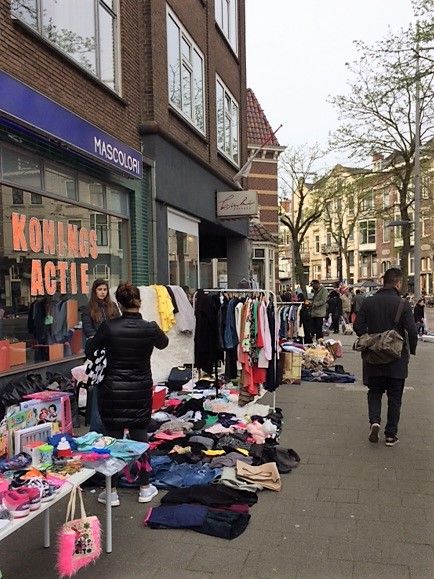 It is a good day to get rid of things you have in the attic and/or in your garage.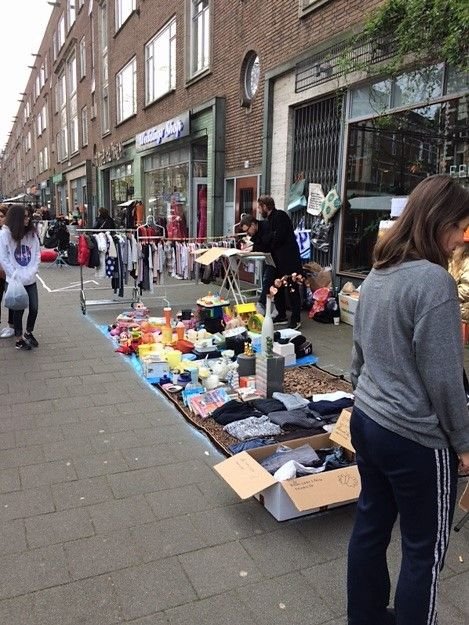 There are also some 'semi' professionals such as this second-hand bookseller.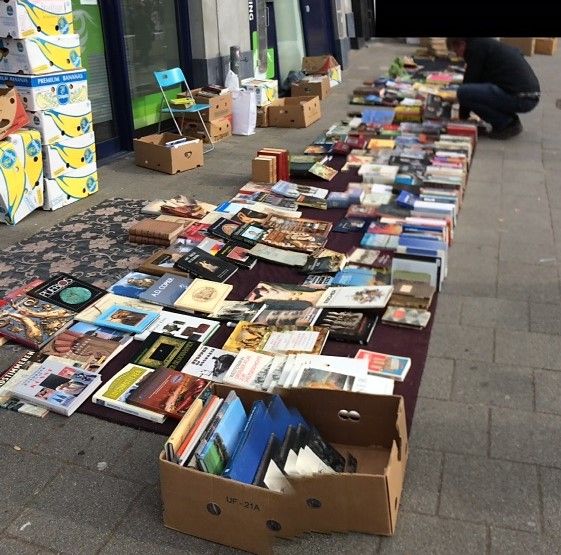 There are also people who want to earn a few cents by making music on the streets.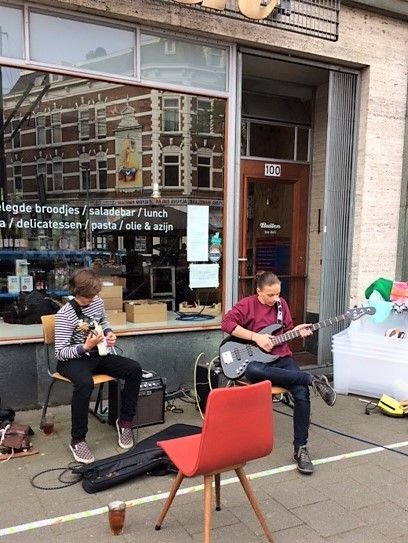 Children try to sell their old toys.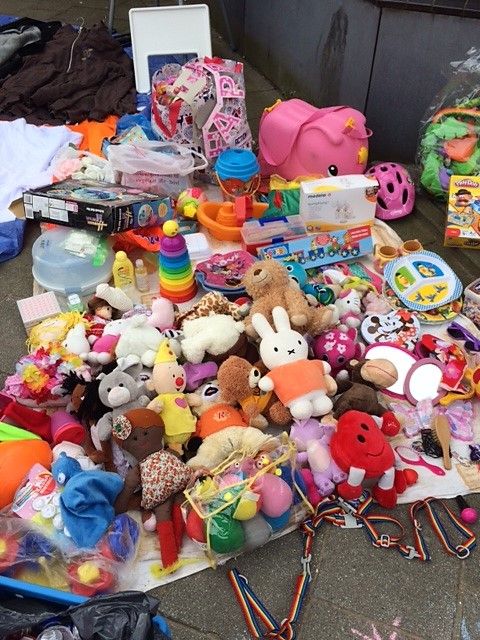 Because they are lunatics who want to drive with a truck by the walking people, the municipality placed a few garbage trucks and large sandbags at the beginning and end of the street where the flea market is.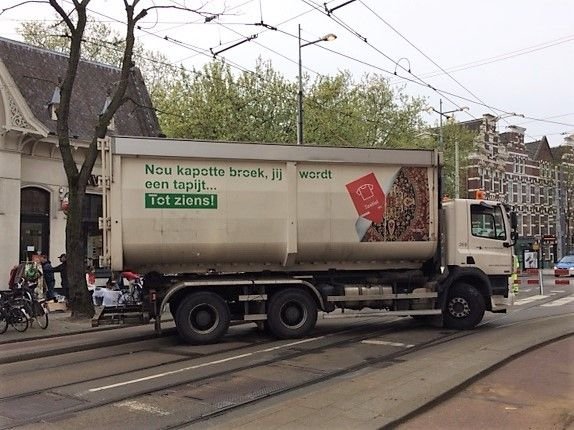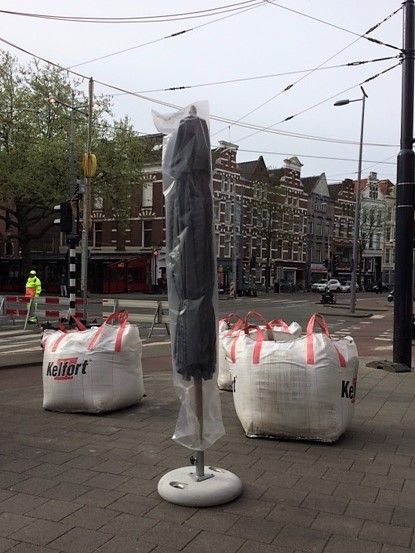 Sam, my grandson will come today to stay with us for two days. I bought some toys for him at the flea market.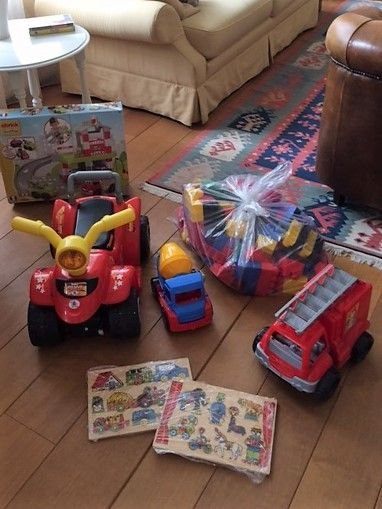 I have only washed the plastic blocks and the cars first, he is still at an age when he puts everything in his mouth.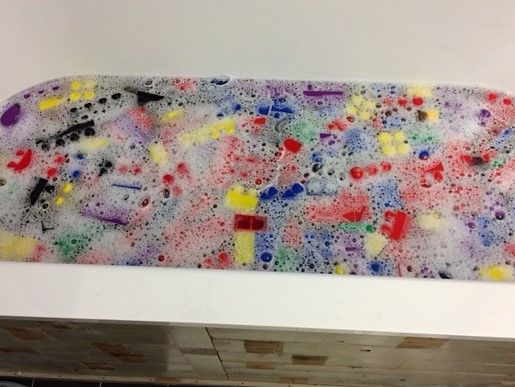 When he arrived, he immediately took a seat in the small car and did not get away from it anymore. Later this afternoon, he is asleep now, we make the puzzles and watch the DVD of Miffy, a famous children's figure here in the Netherlands, which I also bought.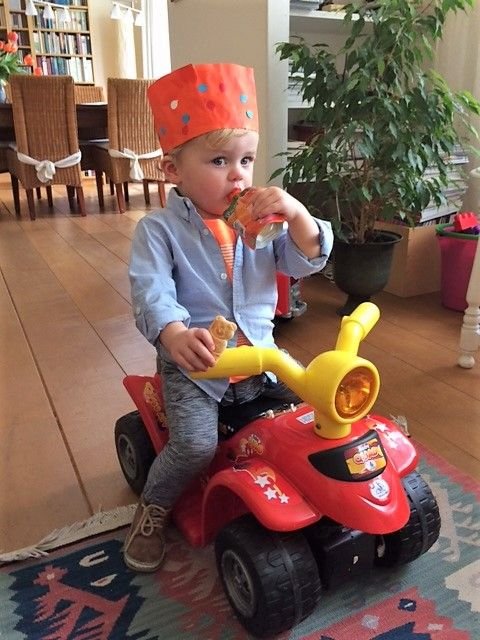 I have not spent much money, just a few euro's, but I think it's worth it because Sam enjoys the toys and I enjoy his company.
I wish you all a nice day too!
Clio