A delicious lunch with @exyle and his sister on Mother's Day
As a surprise, my daughter Eva and my son Mark (@exyle) invited me for a lunch on Mother's Day in a well-known fish restaurant in Rotterdam. My oldest son could not be present. He is on a well-deserved vacation with his family.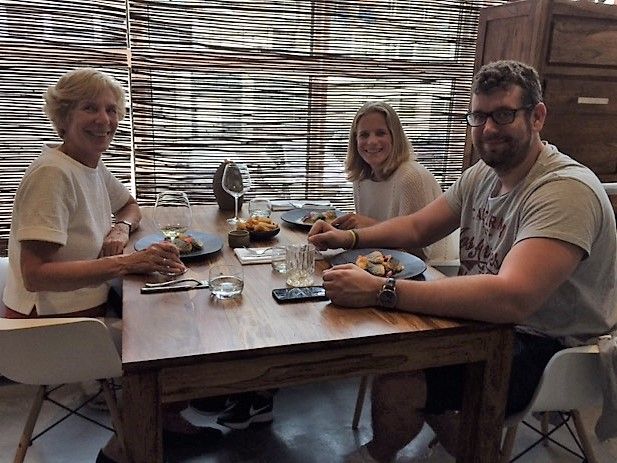 It was difficult to choose from the menu what we would eat. But in the end, we decided and the menu went back to the waitress.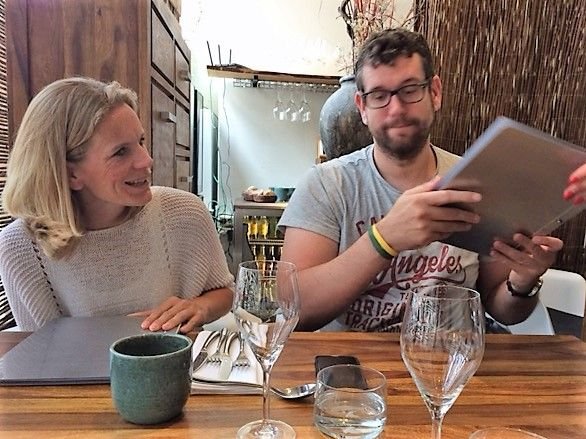 Brother and sister can get along very well and had a lively discussion about (what do you think) Steemit of course!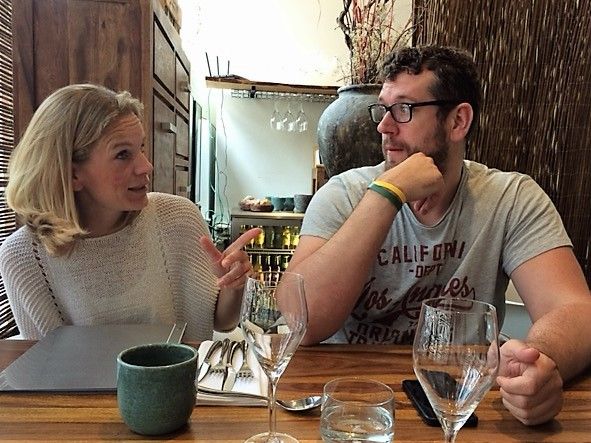 The starter arrived. Tartar of tuna for Eva and Mark.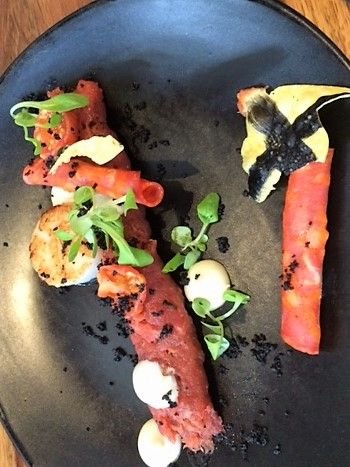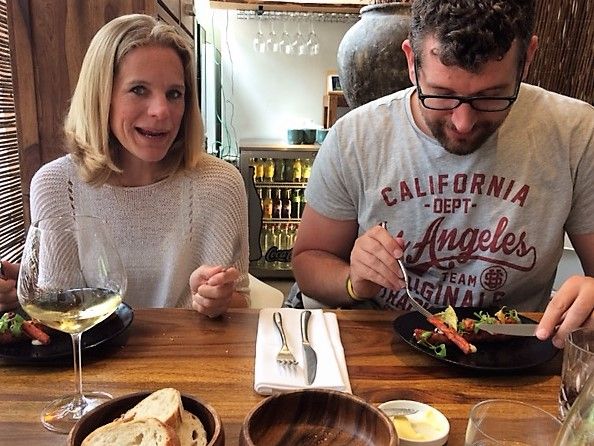 and bouillabaisse for me.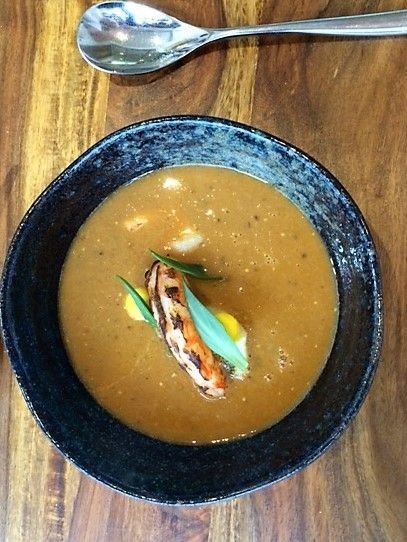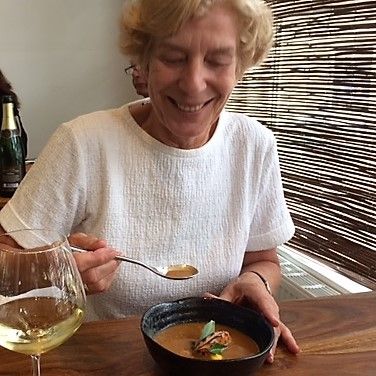 As the main course, Mark and I got sea bass and Eva got haddock.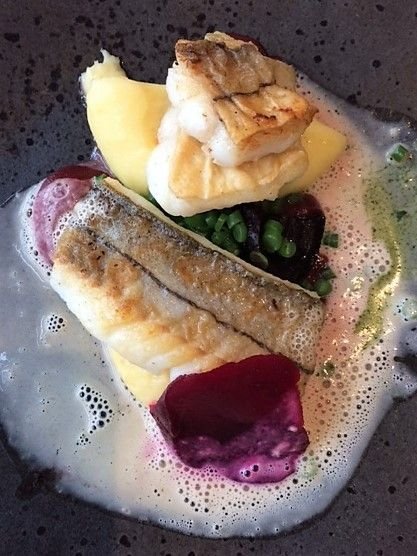 If you look at the two photos of the main courses, you can see that it is not just fish on the plate. There was everything around it and it was very nice.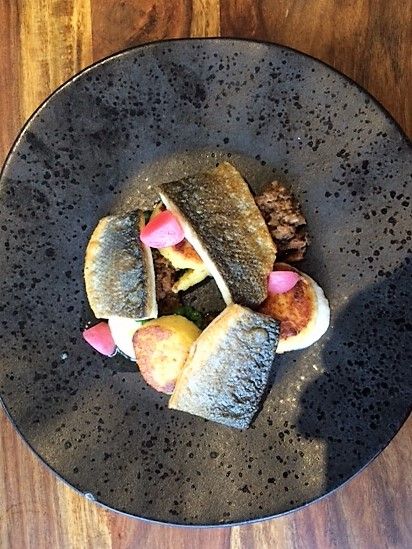 Because they claim to have the tastiest French fries in the city, we also ordered a bowl. They were right, the fries were great.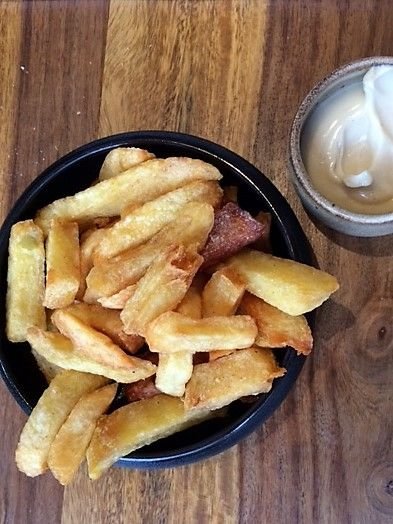 Finally the dessert. A delicious dessert with apple pie ice cream and all sorts of other delicacies.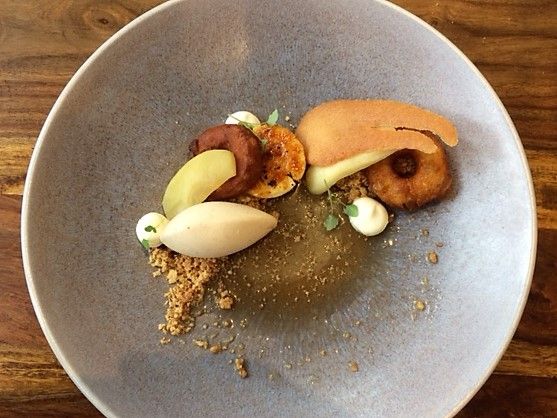 @exyle takes small bites, that's how good it is.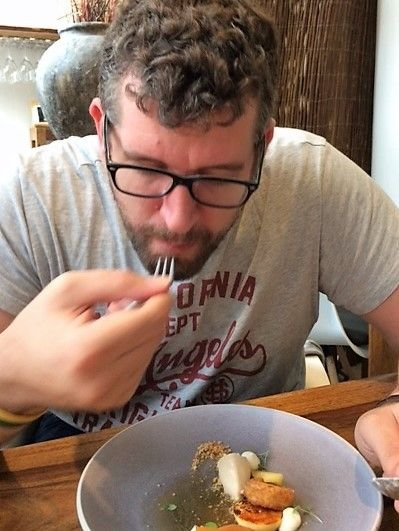 At the end of the meal, we drank a cup of coffee. We also got a few tasty chocolates.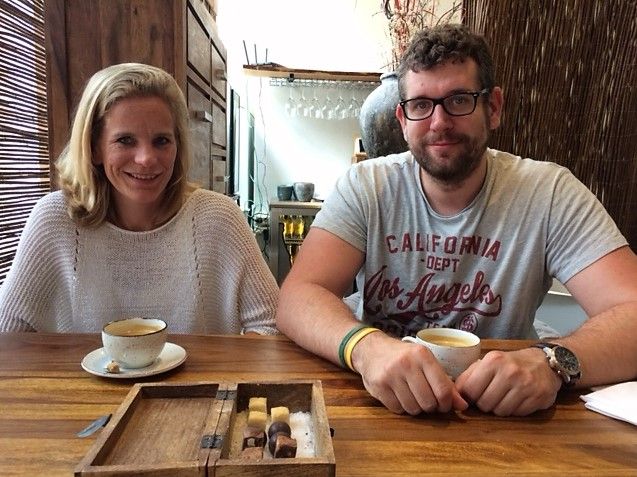 And just before we leave, @exyle can't resist the temptation and looks at Steemit on his phone:)
I took a photo secretly, so the photo is a bit out of focus.
I understand completely, but I am glad he did it only once!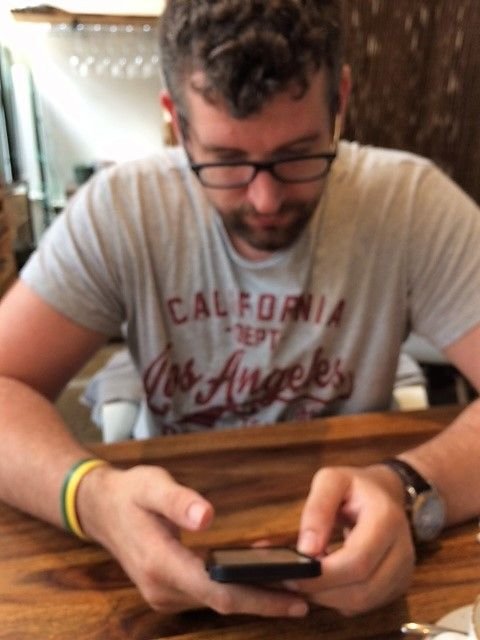 It was a very cozy Mother's Day lunch with delicious dishes. The best gift a mother can get!
I wish you all a nice day too!
Clio