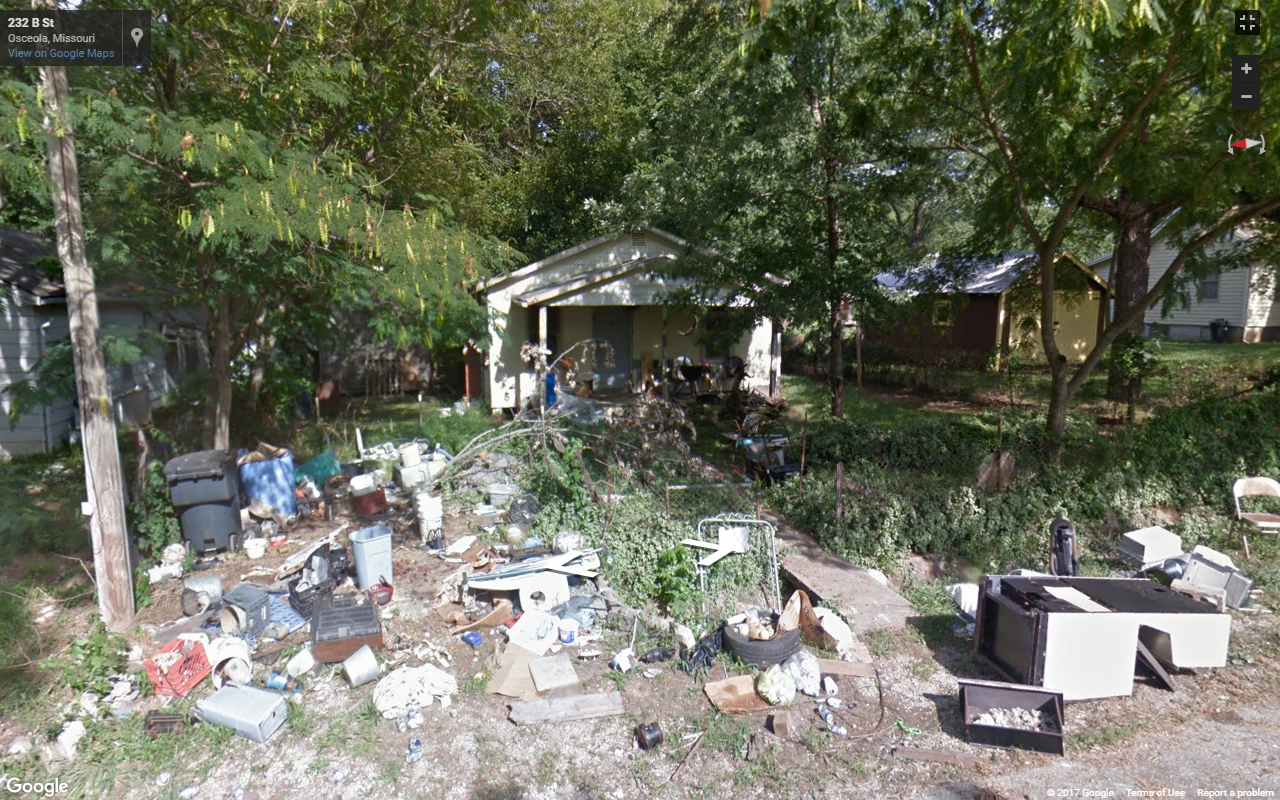 Home, sweet home...
Above is a picture of my childhood home, where I lived from birth to about 17. And in case you're wondering, yes, it has always looked similar to the way it does in this photo. I remember when I was younger how embarrassing it was to have friends over, or to even have them KNOW where I live in the first place. I spent most of my young life in what would be considered poverty by most. Not poverty compared to other places in the world, but very low for U.S. Standards.
Poverty sounds a little extreme Chris, so what do you mean exactly?
I mean I can recall situations (quite frequently) in which we ran extension chords from the neighbors house in order for us to have ANY electricity. Waking up for school and being forced to take a cold shower. Or walking to my grandmothers house for lunch because the last pack of Top Ramen had been eaten already. Living in my small town in Missouri, I was easily at the bottom 1% compared to other families.
Being really poor in a small town often meant feeling isolated and insecure at times. Once I was old enough to realize that my family was not like that of my friends, I began to feel really weird about the idea of anyone knowing where I lived. I knew I was the "poor kid" at school and it drove me absolutely crazy thinking about how others must view me. Battling these constant thoughts eventually led to me having a new perspective on life; I was able to see that these negative thoughts were of my own creation, and that I also had the power to transform them.
So why am I telling you this?
I'm glad you asked. Despite how hard my life was a lot of times growing up, I always knew that there were others out there who had it worse than me. Life is all about perspective, and if growing up extremely poor taught me anything, it's that often times the things people spend the most time stressing over, are little things in the grand scheme of life. When I was younger, I hated my home situation. As an adult, I couldn't be MORE thankful for growing up in hard circumstances. It taught me to be strong, self reliant, and motivated. More importantly, it taught me that life itself is all about what you choose to make of it.
To rephrase that slightly, "LIFE WILL ONLY SUCK IF YOU ALLOW IT TO"
So don't. The one thing all humans have in common is our brain and it's ability to create a unique perspective on various events in our life. Two entirely different humans can experience the exact same event but both see it in their own way. What would be catastrophic to one person, might not even effect another individual. Our brains have the power to change how we perceive the world. So why are so many of us so unhappy?
It's hard to say exactly. But one very important point I am attempting to make is that you are in control of your own happiness. Some are dealt a significantly better hand in this life, but crying about how unfair it is will NOT improve the quality of your own life. Looking at things from a positive lense, however, WILL improve your life. And guess what?
You can start doing it TODAY!
Having a positive outlook on life is not always easy. And sometimes, not even always appropriate. There are certain instances when it is perfectly acceptable to not be in the greatest of moods. But for every other occasion, positivity is the best approach, and is very contagious. Like all things in life, all it requires is a little practice, discipline, and constant mindfullness. Make a mental effort to attempt to find a silver lining and odds are, you will successfully do so. Everyone in life has a past, and no one can change that past. The future, however, is in your complete control. So get out there and live the life you want to! Cheers, my friends!